Volvo has unveiled the 2025 Volvo EX30, which is its new entry-level electric SUV, which borrows styling cues from the larger EX90, but comes with a smaller price tag and footprint.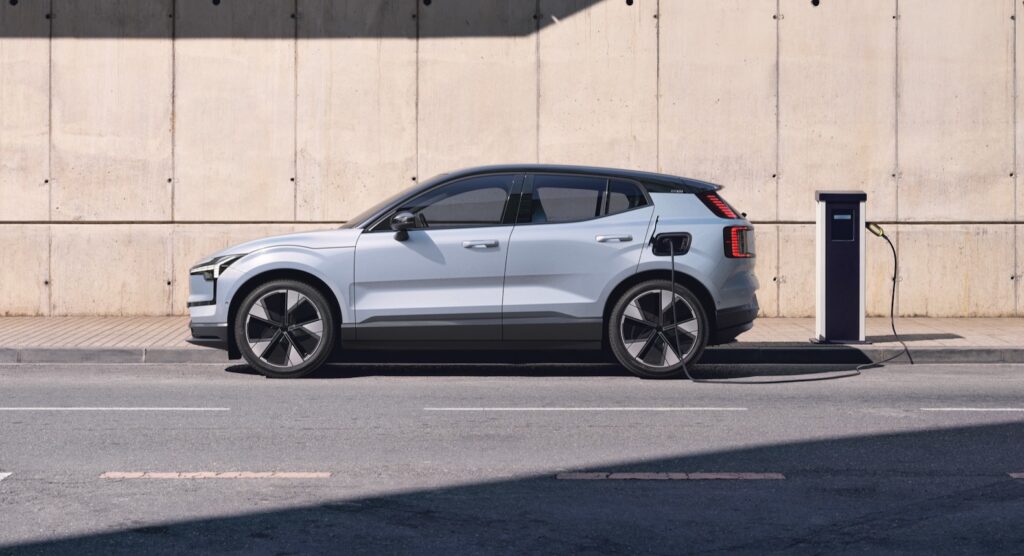 The EX30 takes a lot of inspiration from its larger brother, but also stands out with its larger wheel arches to give it a sportier look. It's also confirmed that a EX30 Cross Country version is coming next year, which will offer higher ground clearance and more body cladding. At 166.7-inches long, 61.1 inches-tall and 72.3-inches wide the EX30 is much smaller than the XC40 Recharge.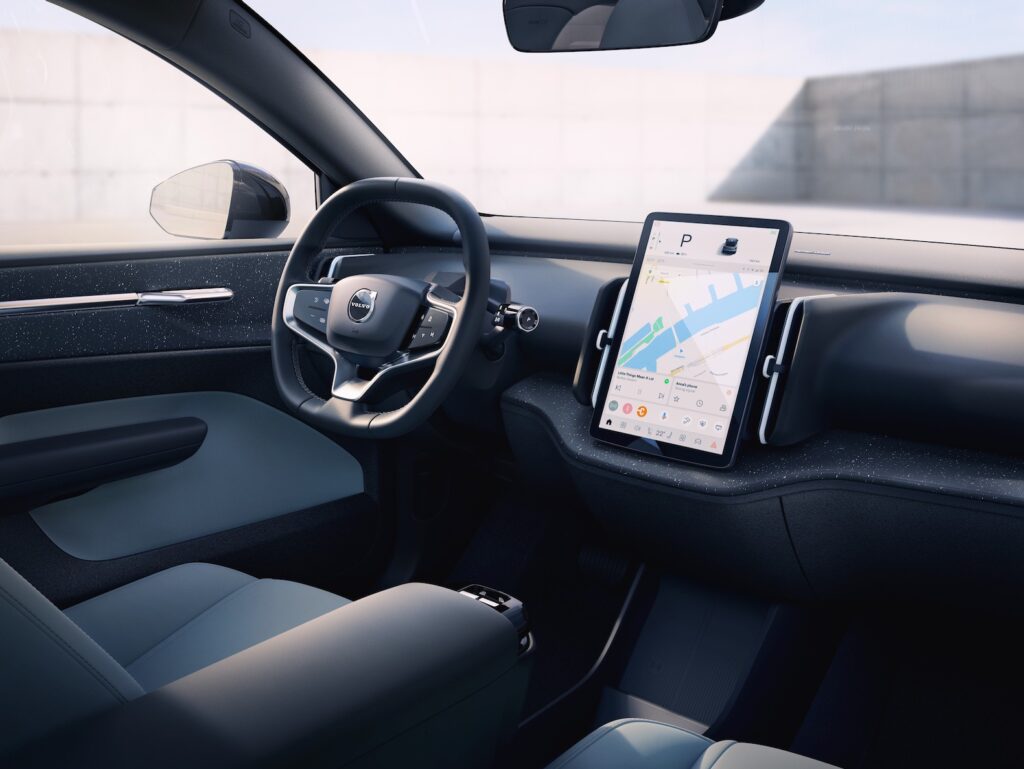 Inside there's a 12.3-inch single central screen that's powered by Google. All of the info and settings are embedded in the single screen, which is similar to what you'll see in a Tesla. There are also five different ambient lighting themes for the interior and at the top of the dashboard there's a soundbar that allowed Volvo to remove the normal door speakers to provide more space.
The EX30 will be offered with two powertrain options, which both use a 69-kilowatt-hour-cobalt-lithium-manganese-nickel composite battery. The base Single Motor Extended Range version is powered by a single rear mounted electric motor with 268 horsepower and 253 pound-feet of torque. Volvo estimates that it will have a 275 mile range on the U.S. EPA cycle.
The Twin Motor Performance version features a dual-motor all-wheel drive powertrain with 422 hp and 400 lb-ft. of torque that can accelerate the small SUV from 0-60 mph in 3.4 seconds. That means that the Volvo EX30 is now the quickest Volvo yet.
Using a DC Fast Charger the EX30 can charge at a maximum rate of 153 kilowatts, which will charge the battery from 10-80 percent in 27 minutes. Thats a bit slower than some EVs that can do it under 20 minutes.
On the safety front, the EX30 comes with an updated version of Volvo's Park Pilot Assist feature, which can help you park in parallel, curved, perpendicular and diagonal fishbone-style spaces. A new alert will also prevent you from opening the door in front of a cyclist, scooter, or runner. Digital key functionality that allows you to use your smartphone as a key is also part of the mix.
Now for the best part, the 2025 EX30 will arrive in 2024 with a starting price at $36,145.