Volvo has pulled the wraps off the 2024 Volvo EX90, its new flagship electric SUV. The EX90 is the next addition to the lineup, which will be fully electric by 2030. The new EX90 will go on sale in late 2023 and be sold alongside the current XC90.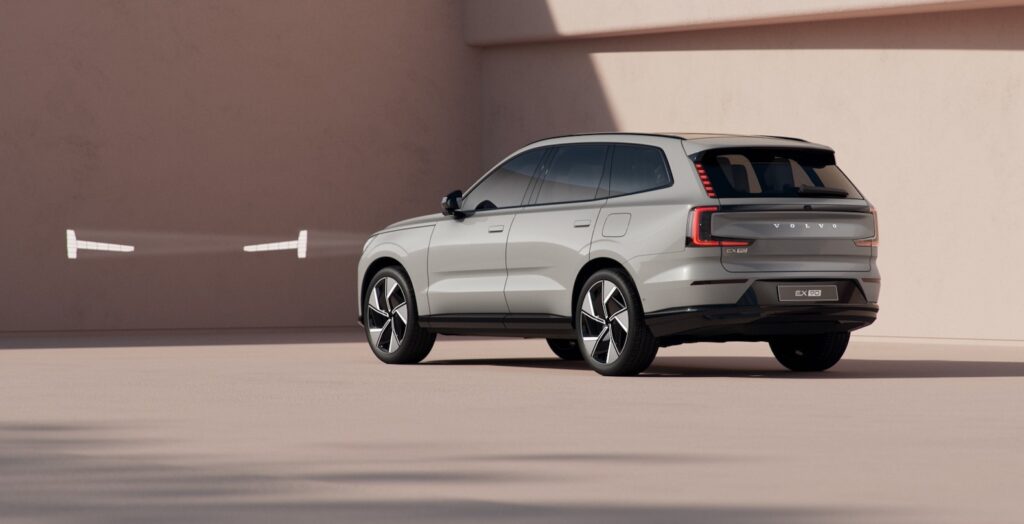 When the EV90 goes on sale it will be available with a dual-motor all-wheel drive powertrain. The"E2″ Twin-Motor Performance version will have a combined 4986 horsepower and 671 pound-feet of torque with a 111-kWh battery. The Twin Motor AWD version will have 402 hp and 568 lb-ft. Volvo has not announced if a single-motor version will be added later. The EX90 will have a driving range up to 300 miles on a single charge and can be charged up from 10 to 80 percent in about 30 minutes.
The EX90 is built on Volvo's new SPA2 platform with a greater focus on sustainability, since it uses 15 percent recycled steel and 25 percent recycled aluminum. 15 percent of the plastics are made from recycled plastics or bio-based materials.
Safety is always a big focus for Volvo and the EX90 is equipped with a suite of cameras, radar, sensors and lidar, which will eventually give it hands-free driving capability. Volvo hasn't announced when the software will be ready for autonomous driving, so for now the hardware simply can take over the acceleration, braking and steering. The Lidar system from Luminar can detect pedestrians up to 820 feet away, even at highway speeds. It also has a 100-degree wide ability to scan the area in front of the EX90.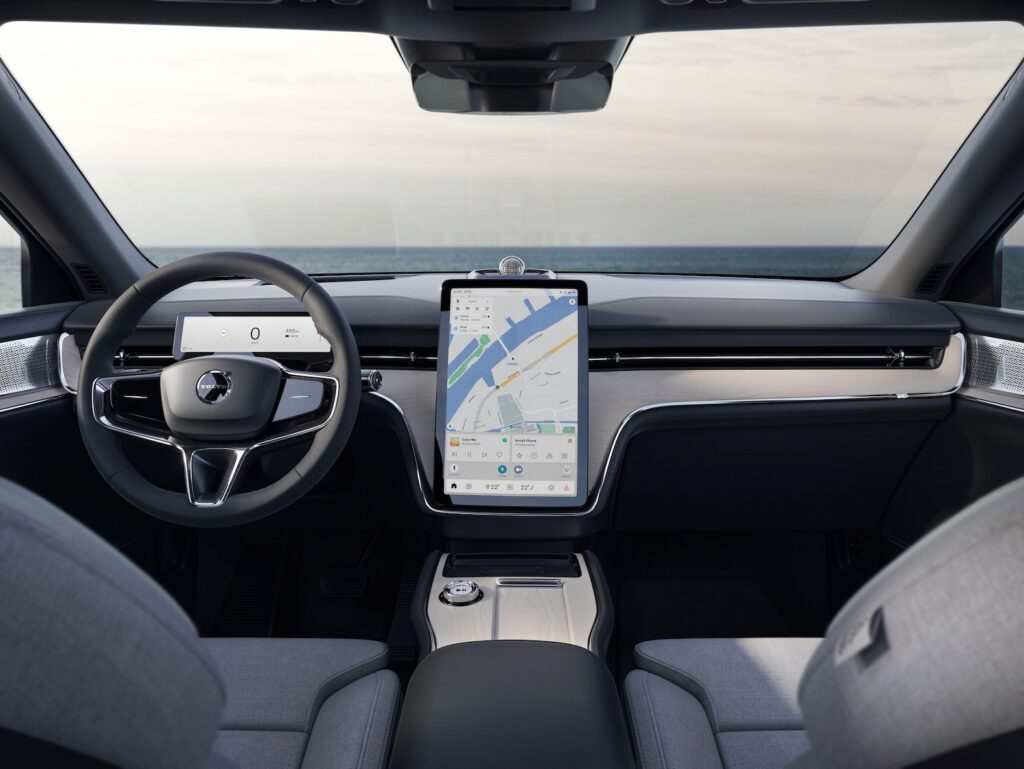 Inside the minimalistic interior features a large portrait oriented 15-inch infotainment screen with Google built in and 5G connectivity. There's a smaller digital gauge cluster as well and you'll notice there's a lack of physical buttons. The Volvo EX90 will also be available with Dolby Atmos via a Bowers & Wilkins audio system with 25 speakers. If you hate bringing a key with you, you'll be happy to hear that the EX90 can be unlocked with your smartphone.
The three-row EX90 EV will enter production in the U.S. next year at Volvo's plant in Ridgeville, South Carolina. The first deliveries are expected to start in 2024. The pricing is slated to start under $80,000.