Volvo is getting ready to unveil its new electric flagship SUV, the EX90 this month. To prepare us for the debut of the 2023 Volvo EX90 on November 9, Volvo has released a batch of new teaser photos that give us an early look at some of its design details.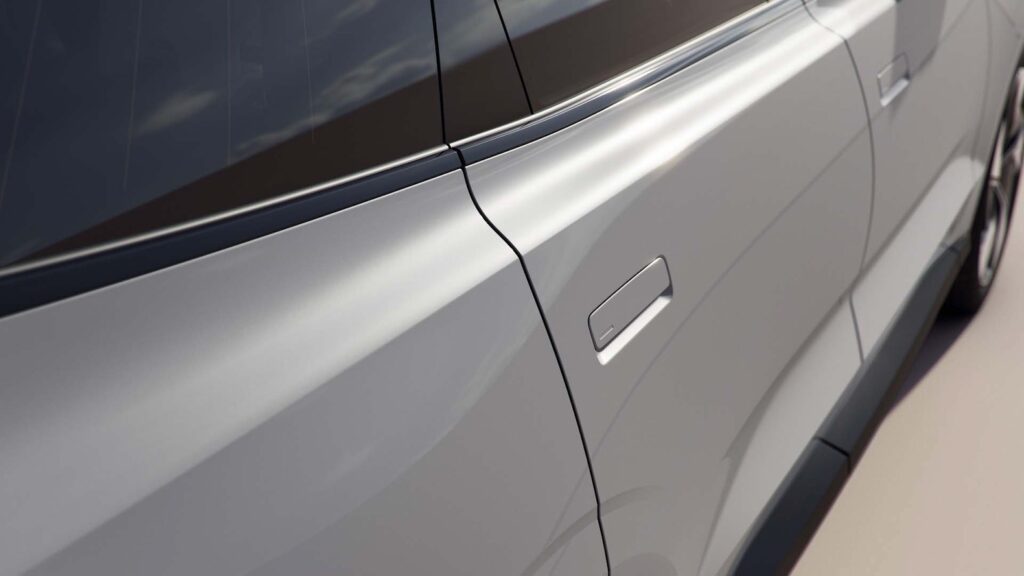 The EX90 will be built on a new platform, that will be shared with the recently unveiled Polestar 3. It's also expected that it will borrow many of its design details from the Volvo Concept Recharge. We can see that its design doesn't stray too far from the Volvo C40 Recharge and XC40 Recharge models.
On top of the roof there is one new element that's new for Volvo, a lidar sensor that will be standard across the lineup. By placing the sensor on the roof, Volvo says that it can detect pedestrians up to 820 feet away. "It was a design challenge to integrate lidar in a way that both looks good and is optimal for its safety applications," says T. Jon Mayer, our head of exterior design. "It's the car's eyes, and while you could have them around the grille area – which would be equivalent to having eyes on your knees – it makes much more sense to have them as high as possible on your head so you can see as much as possible. That is why, together with our engineers, we decided to integrate it in the roofline to maximize its effectiveness."
The EX90 will be equipped with the necessary hardware to provide autonomous driving in the future, but Volvo hasn't announced when the self-driving capability will be activated. Volvo is also working on a new feature called Ride Pilot, which enables hands-free driving on the highway. California will be the first market to get the Ride Pilot system.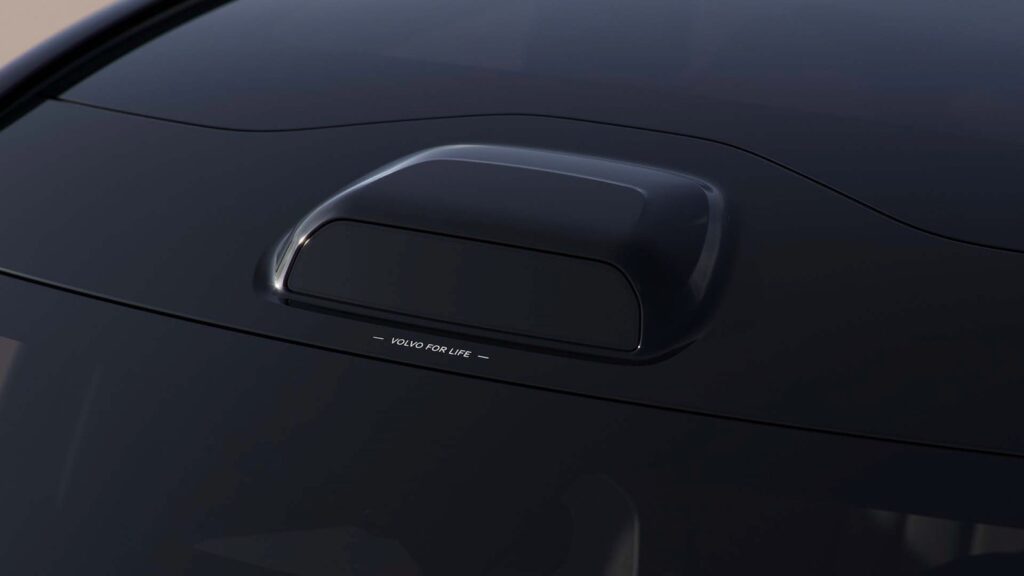 "We've put a lot of effort into the illumination inside the EX90, trying to create a warm interior and a somewhat colder expression for the exterior," says T. Jon Mayer. "It's also connected to how people in Scandinavia might be perceived. There's a calm and understated confidence that can read as cold at first – but once you get to know people, you find that they're really warm. That very same confidence is exactly what we're trying to convey in the expression of our cars."