Rolls-Royce is celebrating the end of the Wraith coupe and its V12 engine with the super limited Black Badge Wraith Black Arrow edition. It's so limited that Rolls-Royce is only planning to build 12 units.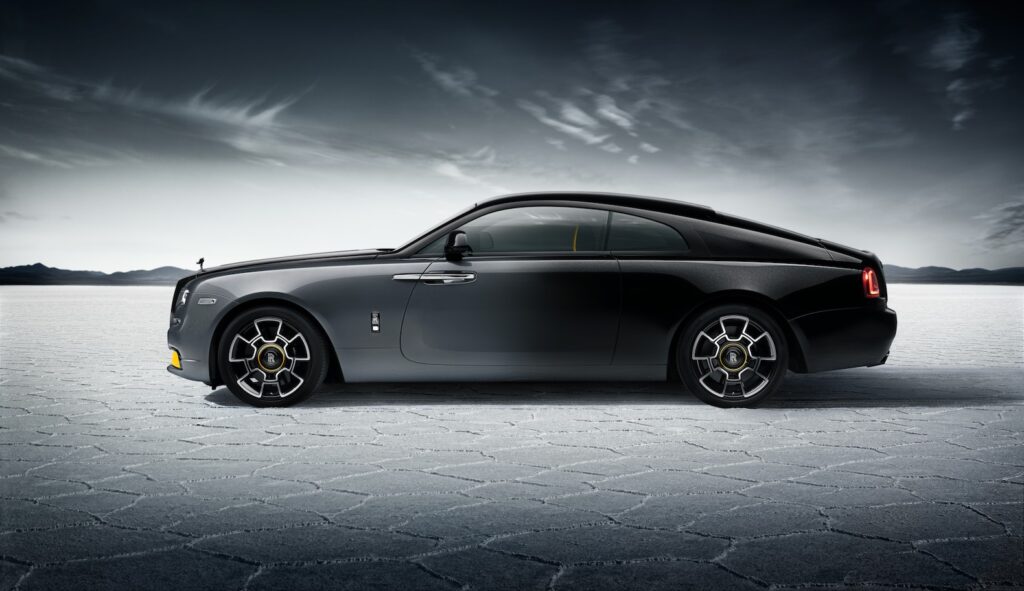 "Wraith is one of the most significant and influential cars we have ever made at Goodwood. Its extraordinary power, performance and presence opened the Rolls-Royce brand to an entirely new group of clients. It created its own following within contemporary culture and then expanded that further in its alternative Black Badge guise. As the last examples of this landmark motor car get ready to leave Goodwood, we commemorate Wraith's status as the last series V12 coupé we will ever make. Both Black Badge Wraith Black Arrow and its inspiration, the V12-powered land speed record-holding Thunderbolt of the thirties, represent the culmination of many long years of achievement, and the end of their respective eras. This magnificent final V12 coupé Collection captures both the significance and spirit of Wraith through the marque's hallmark and peerless Bespoke capabilities. A fitting finale for this transformative motor car," stated Rolls-Royce Motor Cars CEO Torsten Müller-Ötvös.
It's been 10 years since the Wraith was introduced in 2013 and Rolls-Royce says that it successfully brought in younger buyers to the brand. It's painted in a bespoke two-tone finish – Celebration Silver and Black Diamond. It took Rolls-Royce 18 months to perfect the finish, which features a glass-infused 'Crystal' paint over layer that has been applied to the Black Diamond paint to enhance the transition between the two colors. The exterior also gets Bright Yellow bumper inserts and unique wheel pinstripes.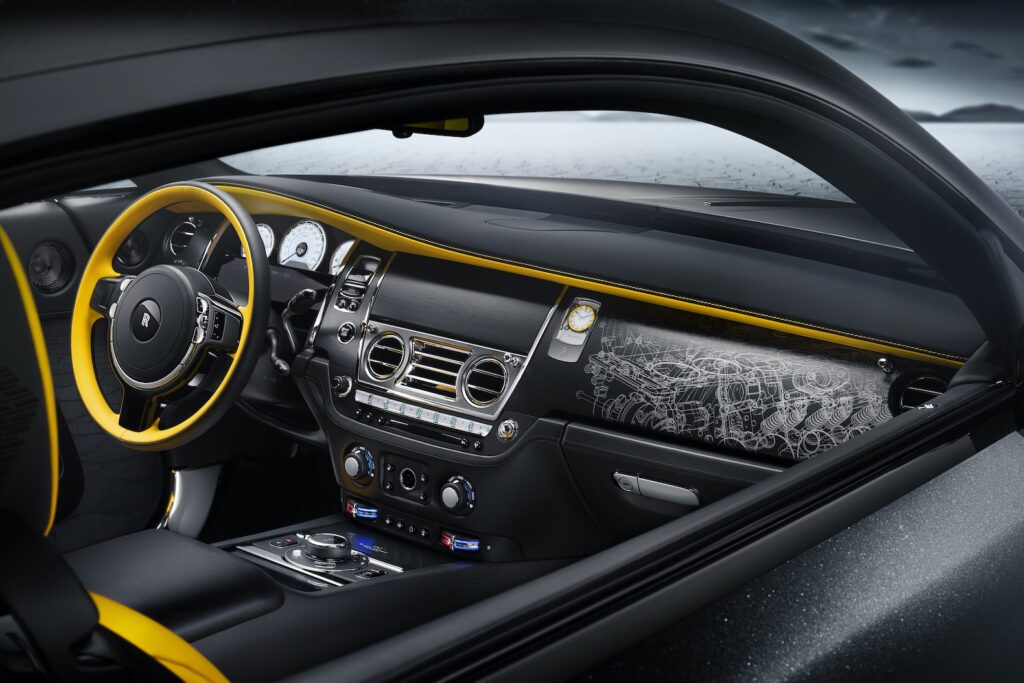 Inside the doors are lined with open-pore Black Wood and Club leather wraps the cabin.
Under the hood there's the lovely 6.6-liter V12 that generates 624 horsepower and 605 pound-feet of torque. With the departure of the Wraith, Rolls-Royce is now focusing its attention on its newest coupe, the fully electric Spectre.