Last month Mini released the first official photos of the 2025 Mini Cooper hardtop and now it's released some teasers and info about the fully electric version. The Mini Cooper Electric builds on the success of the current Cooper SE that debuted in 2020.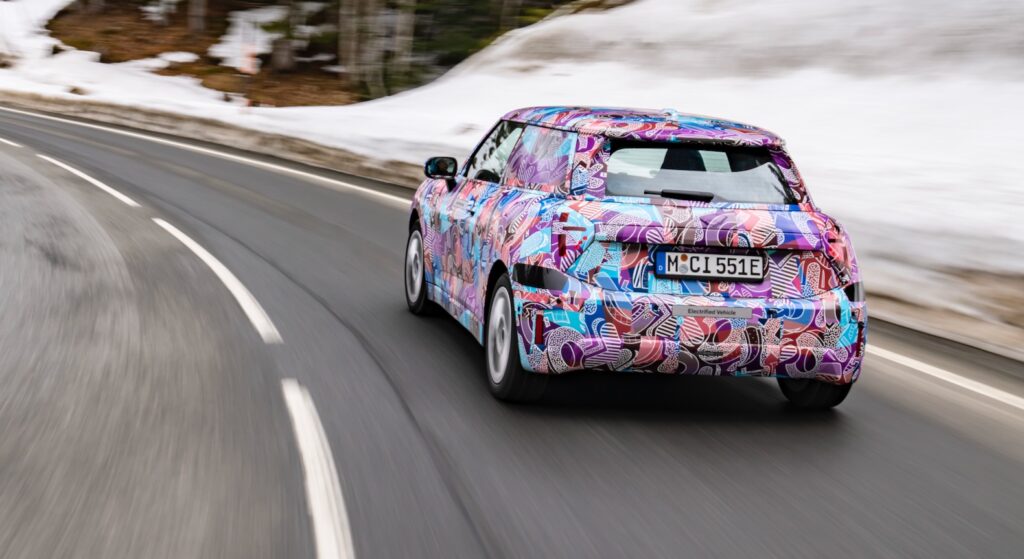 The Cooper Electric will be available in two versions, the Cooper E with a 135 kW (184 hp) electric motor. or the Cooper SE with its 160 kW (218 hp) electric motor. The battery capacity in the Mini Cooper E is 40.7 kWh, while in the Mini Cooper SE it is 54.2 kWh. Mini estimates that the Cooper Electric will have a driving range between 300 to 400 kilometers (186-249 miles), on the WLTP cycle.
Mini has also already teased the next generation Mini Countryman, which will be offered with a fully electric version as well. The next-generation Countryman is slated to enter production in November 2023. The next model to arrive will be the Aceman crossover in 2024.