Ford has announced that it is now taking orders again for the 2023 Mustang Mach-E, thanks to some plant upgrades that will allow for production to ramp up later this year. There's also more good news, since some improvements have managed to squeeze out a few more miles of range and Ford has lowered the pricing for the Mach-E.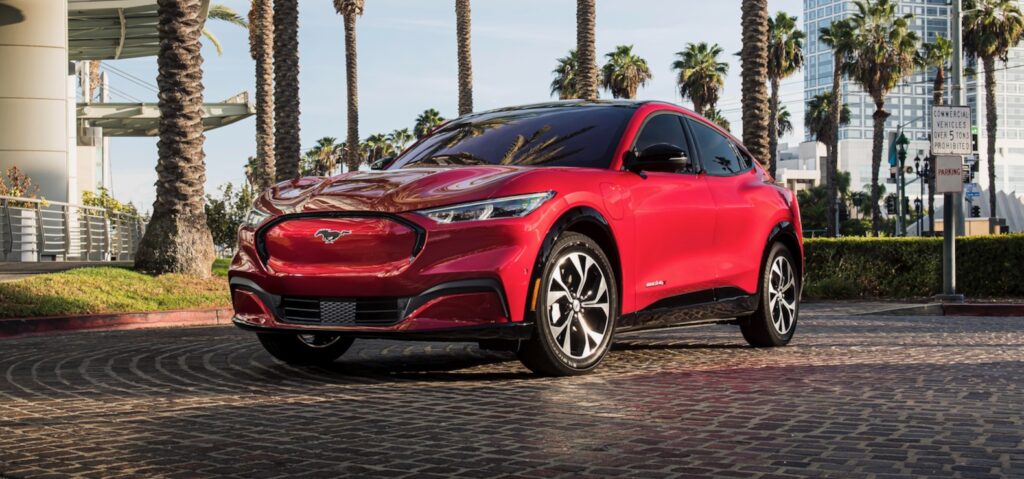 The standard range rear-wheel drive models have a 250 mile range, while the all-wheel drive versions have a 226 mile range. All standard range models will now be powered by lithium iron phosphate (LFP) batteries. Other improvements give the all-wheel drive versions an additional 45 horsepower. In addition to increased range and power, standard range models can now charge to 100% more frequently via AC home charging. When on the road, DC fast charging to from 10-80 percent now only takes 33 minutes, a 5 minute improvement.
The hands-free driving BlueCruise system is offered as a complimentary 90-day trial. Buyers can still include a 3-year subscription as part of the vehicle purchase. Speaking of pricing, the 2023 Mustang Mach-E is now cheaper with a starting price at $42,995, a $3,000 reduction.