Lamborghini is getting ready to unveil its new hybrid sports car, which means the end is near for the era of its V12 supercars. But to celebrate the end of the naturally-aspirated V12, Lamborghini has unveiled two one-off models, the Autentica roadster and the Invencible coupe.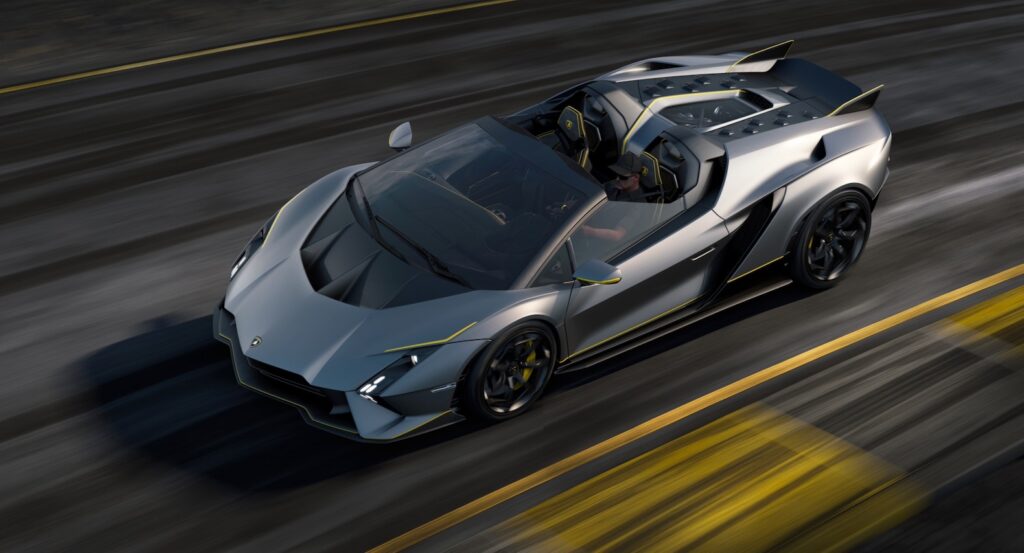 "The V12 engine is one of the pillars of our history and our marque's success," said Stephan Winkelmann, Automobili Lamborghini Chairman and CEO. "As we head towards embracing a new era of hybridization at the heart of our Cor Tauri strategy, this is the Lamborghini way of celebrating the naturally aspirated V12 with two one-off vehicles that perfectly represent our concept of excellence in personalization."
The two one-off cars were created by Lamborghini Centro Stile. Both models pay tribute to the designs of the Sesto Elemento, Reventón and the Veneno models. Both models are based on the same carbon fiber monocoque chassis as the Aventador. Both are powered by a 6.5-liter V12 with 769 horsepower and 531 pound-feet of torque, that's mated to a 7-speed transmission.
"We have created two one-off cars with their own unique character, inspired by track days and the high-octane circuit environment," said Mitja Borkert, Automobili Lamborghini Head of Design. "They are designed by Lamborghini Centro Stile, exerting maximum creativity on the V12 platform. These one-off designs draw on our unique design DNA while once again elevating our design heritage to a new level."