Lamborghini recently gave us a preview of its replacement for the Aventador, with its V12 hybrid powertrain and carbon-fiber structure. Now Lamborghini has officially unveiled its new supercar, the Lamborghini Revuelto.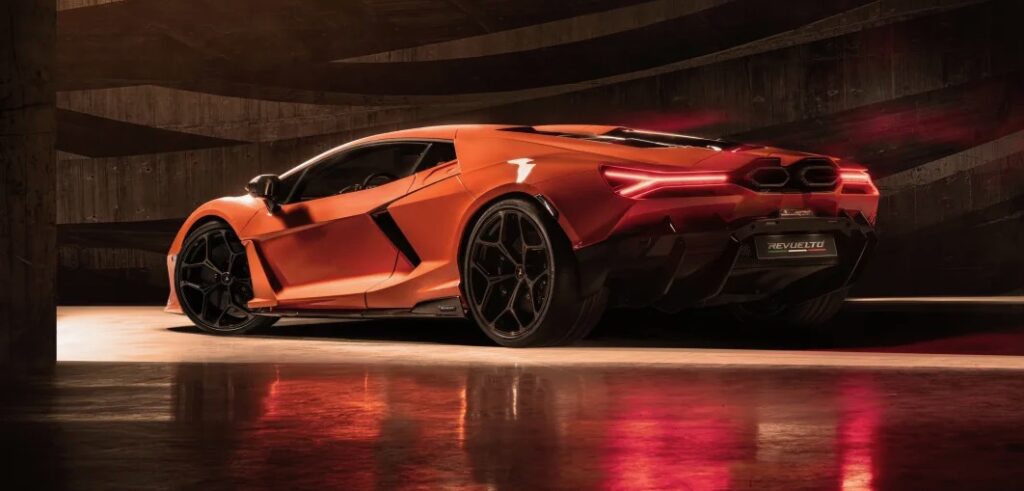 The good news is that the Revuelto keeps the V12 alive with its 6.5-liter V12 engine, but now it's mated to a plug-in hybrid powertrain with three electric motors. The V12 engine alone generates 814 horsepower, but when combined with the electric motors, the powertrain generates a combined 1,001 horsepower.
At the front there are two electric motors, which allow for torque vectoring and regenerative braking. The third electric motor is integrated into the eight-speed dual-clutch transmission that's mounted behind the V12. There's a 3.8-kWh battery pack that sits between the seats. In EV mode all three electric motors are powered up giving it all-wheel drive at all times.
There are four drive modes, with one being unique, the Città, which is an EV-only mode for low-speeds. The other modes are what we're used to: Strada, Sport and Corsa. In EV mode don't expect to be able to travel very far, since Lamborghini says that it will only have around six miles of electric range on Europe's WLTP cycle. The different driving modes also will have noticeable differences, since each mode adjusts the available horsepower.
In the Città mode, there's only 178 horsepower on tap, while Strada increases that to 873 hp and Sport has 895 horsepower. To access the 1,001 horsepower you have to put it in Corsa. Lamborghini says that the Revuelto can accelerate from 0-60 mph in 2.5 seconds.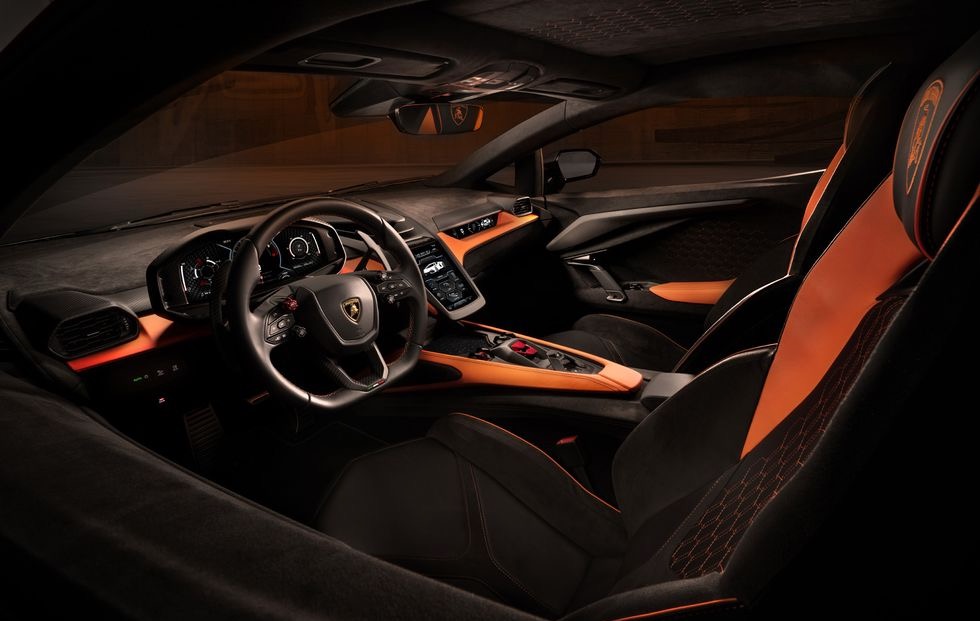 Charging the Revuelto is a bit awkward since it's recharged from a port inside the front luggage compartment. The good news is that the V12 and the rear electric motor can act as a generator to charge the battery pack, which will only take six minutes. With those short charging times, you probably won't ever really need to plug it in.
On the outside the Lamborghini Revuelto retains a familiar Lamborghini shape with special Y-shaped headlights that debuted with the Lamborghini Sian. Inside the Revuelto has a bigger cabin than the Aventador with more headroom and more storage areas. The interior also gets three digital screens. The driver looks at a 12.3-inch digital gauge cluster, in the center there's an 8.4-inch touchscreen infotainment system and in front of the passenger there's a 9.1-inch screen.
The first deliveries are scheduled to start later this year, but Lamborghini says that the first two years of production are already sold out.