Porsche is going to reveal the updated 2024 Cayenne on April 18. We've seen plenty of photos of camouflaged prototypes, but now Porsche has released the first interior photos of the new Cayenne.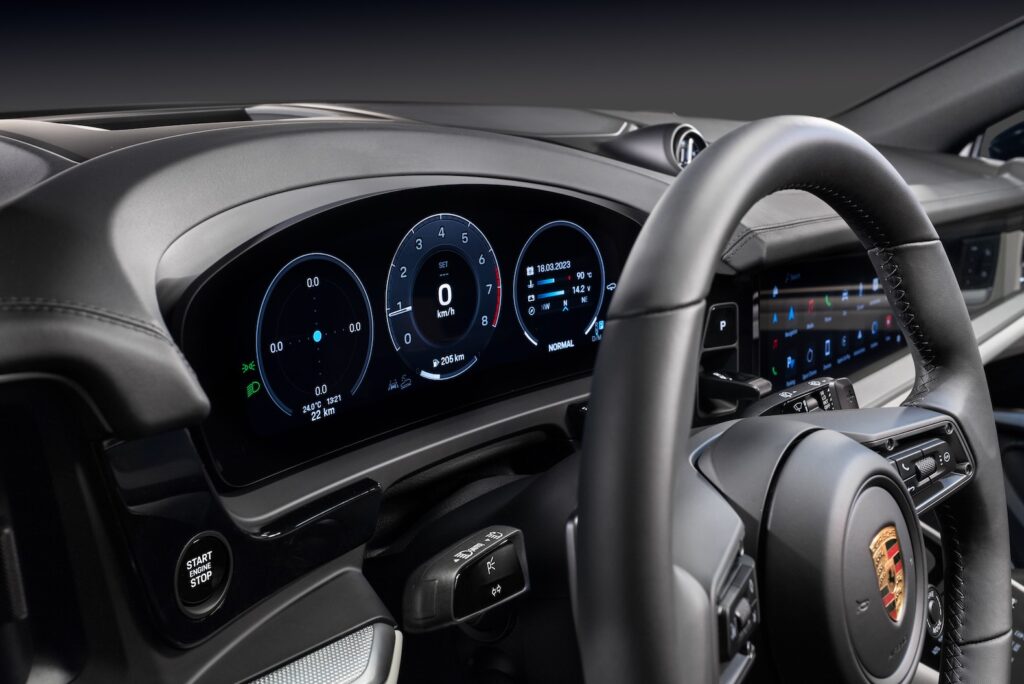 The 2024 Cayenne's cabin has been completely redesigned with a more tech and driver focused interior. In front of the driver there's a 12.6-inch curved display with up to seven different views. The rev counter, online navigation system, optional Night Vision Assist or 3D driving assistance system can all be selected to be in the foreground. There's also a simplified view and a classic mode "the latter of which transfers the characteristic Porsche five-circle instrument cluster design into the digital age."
The gear selector has been moved from the center console to a spot on the right side of the steering wheel between the instrument cluster and infotainment system. The climate control settings are also new with buttons that are positioned where the old gear selector used to be housed. The new start button sits on the left side of the steering wheel. Speaking of the steering wheel, the Cayenne borrows the steering wheel from the 911. The driving mode switch for selecting Normal, Offroad, Sport and Sport Plus modes is now on the steering wheel.
At the center of the dashboard, there's a 12.3-inch touchscreen and there's also an optional 10.9-inch passenger display, which means that there are three screens running across the Cayenne's dashboard. There's also a new cooled smartphone storage area with an inductive charging function. The cooling allows for charging power of up to 15 watts.