Porsche is working on a facelift for the Porsche Cayenne. The current generation debuted in 2017, but instead of introducing an all-new Cayenne, Porsche is giving the 2024 Cayenne several updates.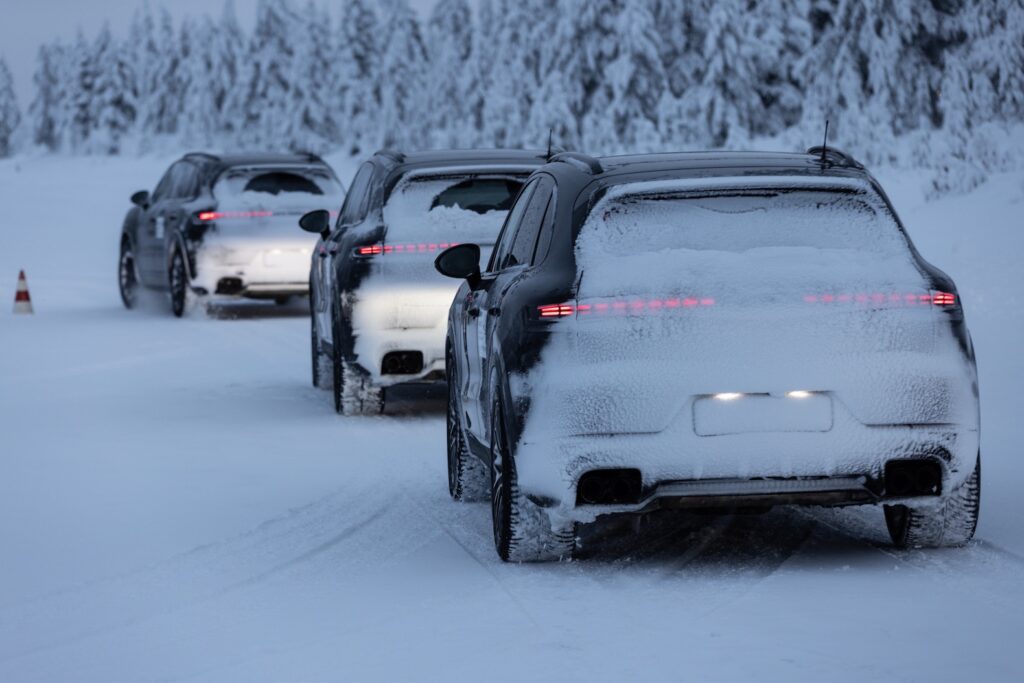 Porsche has released teaser photos of the 2024 Cayenne, which is going to debut in April. The photos show prototypes being tested around the world in some harsh conditions. Porsche says that the 2024 Cayenne is "one of the most extensive product upgrades in the history of Porsche." Porsche's goal is to "achieve an even wider range between the typical Porsche on-road performance, long-distance comfort and off-road capability."
The 2024 Cayenne gets a new semi-active chassis, HD-Matrix LED headlights and updated tech features inside the cabin. The 2024 Cayenne gets a curved 12.6-inch digital instrument cluster and a 12.3-inch touchscreen, while a 10.9-inch display can be added into the dashboard in front of the front passenger.
There will also be updates under the hood with the base 3.0-liter turbocharged V6 getting an extra 14 horsepower and 37 pound-feet of torque to give it 349 horsepower and 2369 lb-ft. The Cayenne S ditches the turbocharged 2.9-liter V6 for a turbocharged 4.0-liter V8 that has 468 hp and 442 lb-ft. The Cayenne Turbo GT will also get an extra 20 hp for a total of 651 hp. The plug-in hybrid models will get a larger 25.9-kWh battery pack. The Cayenne E-Hybrid will arrive with 463 hp and 479 lb-ft., which is an 8 hp increase, but 37 less lb-ft.
We can't see all the styling changes yet, but it looks like the front and rear fascias will be updated with new a new hood, bumpers, lighting and fenders