Aston Martin officially revealed the electric Rapide E last month at the Shanghai Motor Show, but if you were lucky enough to recently be in Monaco, you would have gotten the chance to see it in action.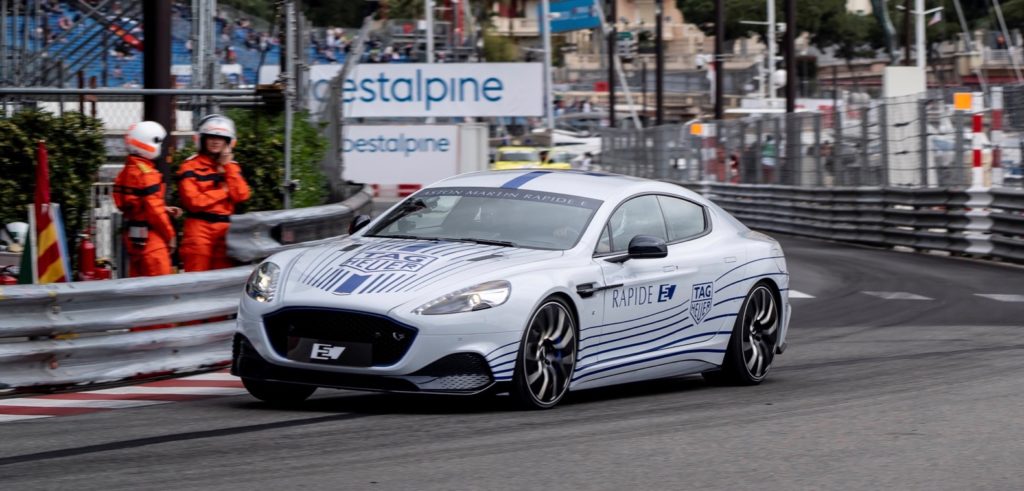 Aston Martin put the Rapide E to the test in two track sessions in Monaco with three-time 24 Hours of Le Mans winner Darren Turner at the wheel.
"I've had the privilege to join the Aston Martin engineering team at various stages of the car's development and the performance that's on offer in Rapide E really is incredible," Turner stated. "The car has the kind of torque and punch that you'd expect from an EV, but they've really worked hard to retain the dynamic characteristics of what makes an Aston Martin special. Today feels like a real milestone in this company's history and for me to be the first person to drive an all-electric Aston Martin publicly is an absolute honor, particularly here in Monaco."
The Aston Martin Rapide E is powered by two electric motors that generate a combined 601 horsepower and 701 lb-ft. of torque and an 800V battery pack. That's enough power to get the Rapide E from 0-60 mph in under four seconds and on the WLTP cycle Aston Martin says that it has a driving range around 200 miles.