Subaru has announced that its first electric vehicle, the Solterra electric SUV will debut on November 17 at the Los Angeles Auto Show. The 2023 Solterra will be revealed at 1:45 pm ET via a livestream show.
To go along with the announcement, Subaru has also released a new teaser photo, which shows it driving through mud. We get to see its wheel, black fender cladding and part of its headlight. There's also an "EV" badge on the fender. As expected, the Solterra's exterior will be close to the Toyota bZ4X.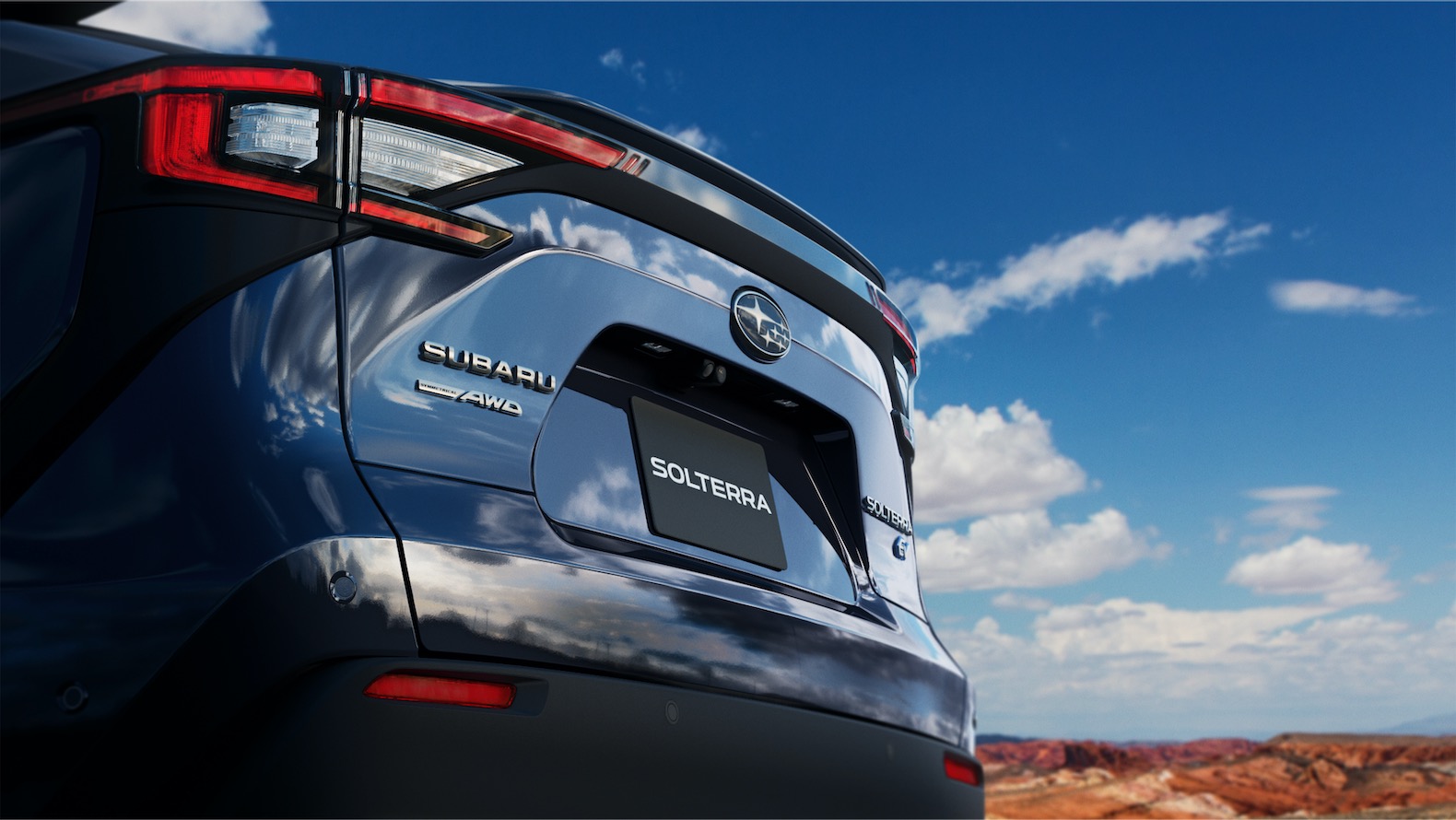 We don't have the specs for the Solterra yet, but the Toyota version will be offered with both front- and all-wheel drive versions. The Solterra will only be offered with all-wheel drive. The bZ4X only has 214 hp with all-wheel drive, so the Solterra will likely have a similar output. Lastly the all-wheel drive bZ4X has a 285 mile range, but we'll have to wait and see if the Subaru gets a different driving range.