We've been waiting for Honda to reveal the 2022 Civic Si, which is the next version of the new Civic to arrive, following the sedan and recent introduction of the hatchback. Honda has not announced when it will debut, only stating that it "will be revealed soon." But in the meantime we have a preview of it, since Honda has revealed a special race car version of the new Si.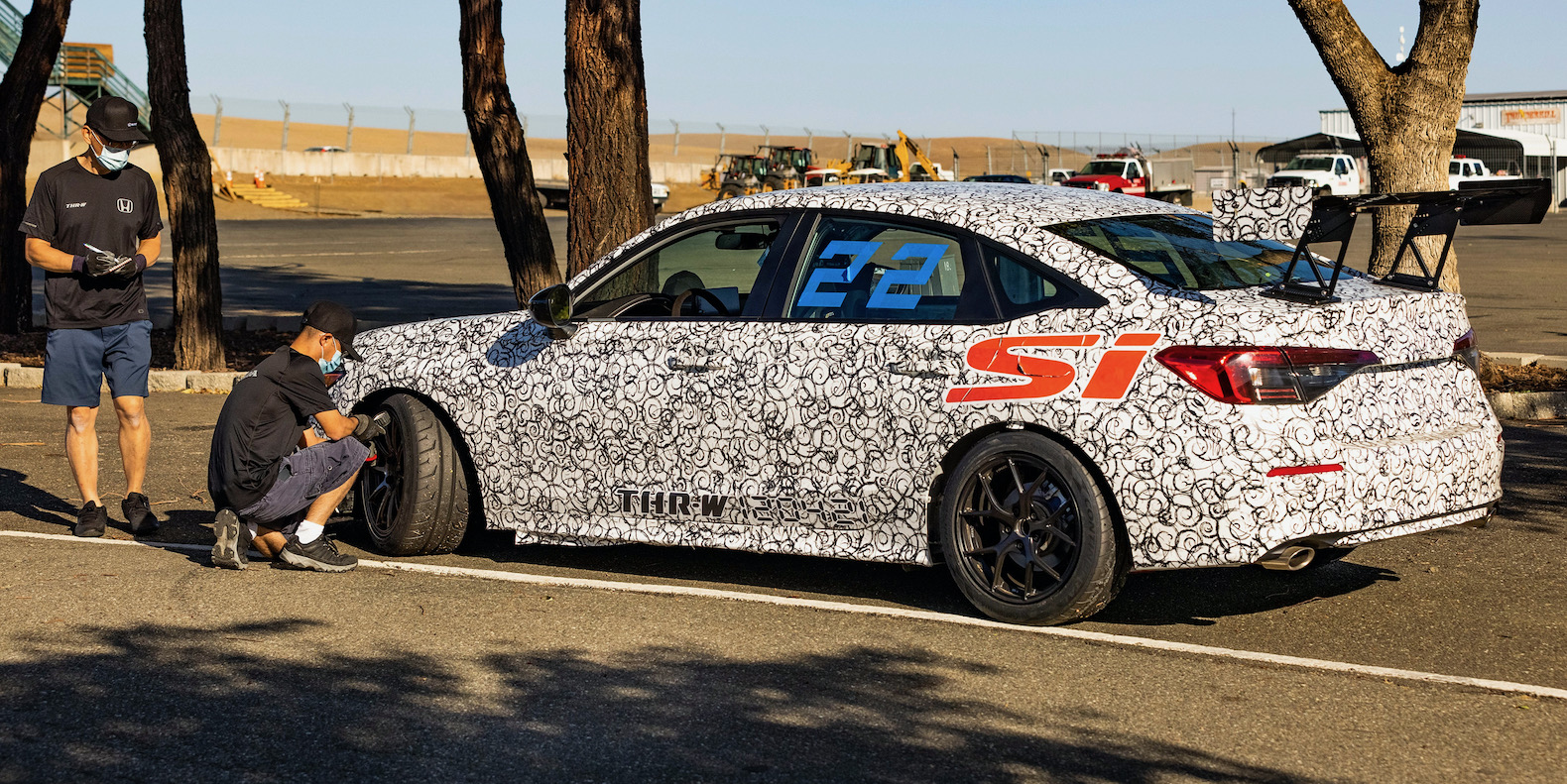 The Civic Si race car is wrapped in camouflage, but we can see some of the changes that the Civic Si will get to differentiate it from the standard Civic sedan. At the front we can see a slightly more aggressive front spoiler and the Si badge in the new honeycomb grille. At the rear there's a dual exhaust system. The Si race car version does get a unique large rear spoiler and hood scoops, but those add ons probably aren't going to make it to production.
Honda has not released any big details about the new Civic Si. We do know that it will only be offered as a sedan and that it will only be available with a six-speed manual transmission. It's expected that the 2022 Civic Si will be powered by the same 1.5-liter turbocharged engine as the last generation, but with hopefully a bit more horsepower.