When the first generation Toyota Mirai debuted, we were intrigued by its fuel-cell powertrain, but its quirky styling left much to be desired. Now five years later Toyota has completely revamped the second generation 2021 Mirai, which is instantly better in every way. What you'll immediately notice is that the weird dorky styling from the first generation has been tossed out and in its place we have a stylish sedan that looks better than any other Toyota-badged sedan.
We can credit the better styling with the fact that the Mirai has switched to a new rear-wheel drive platform and it's 3.3-inches longer, 2.5-inches lower and 2.7-inches wider than before. It now looks like a sleek sedan that would easily find buyers if it had an internal combustion engine under the hood. Toyota has finally realized that a hydrogen fuel-cell sedan doesn't have to look weird.
Under that new sheetmetal, the Mirai has ditched the old model's Prius-V based platform and is now based on a shortened version of the same platform that is the basis for the Lexus LS. The new platform provides more room inside, so the Mirai can now fit five passengers compared to only four in the first generation. The rear-wheel drive platform also gives the Mirai near 50:50 weight distribution.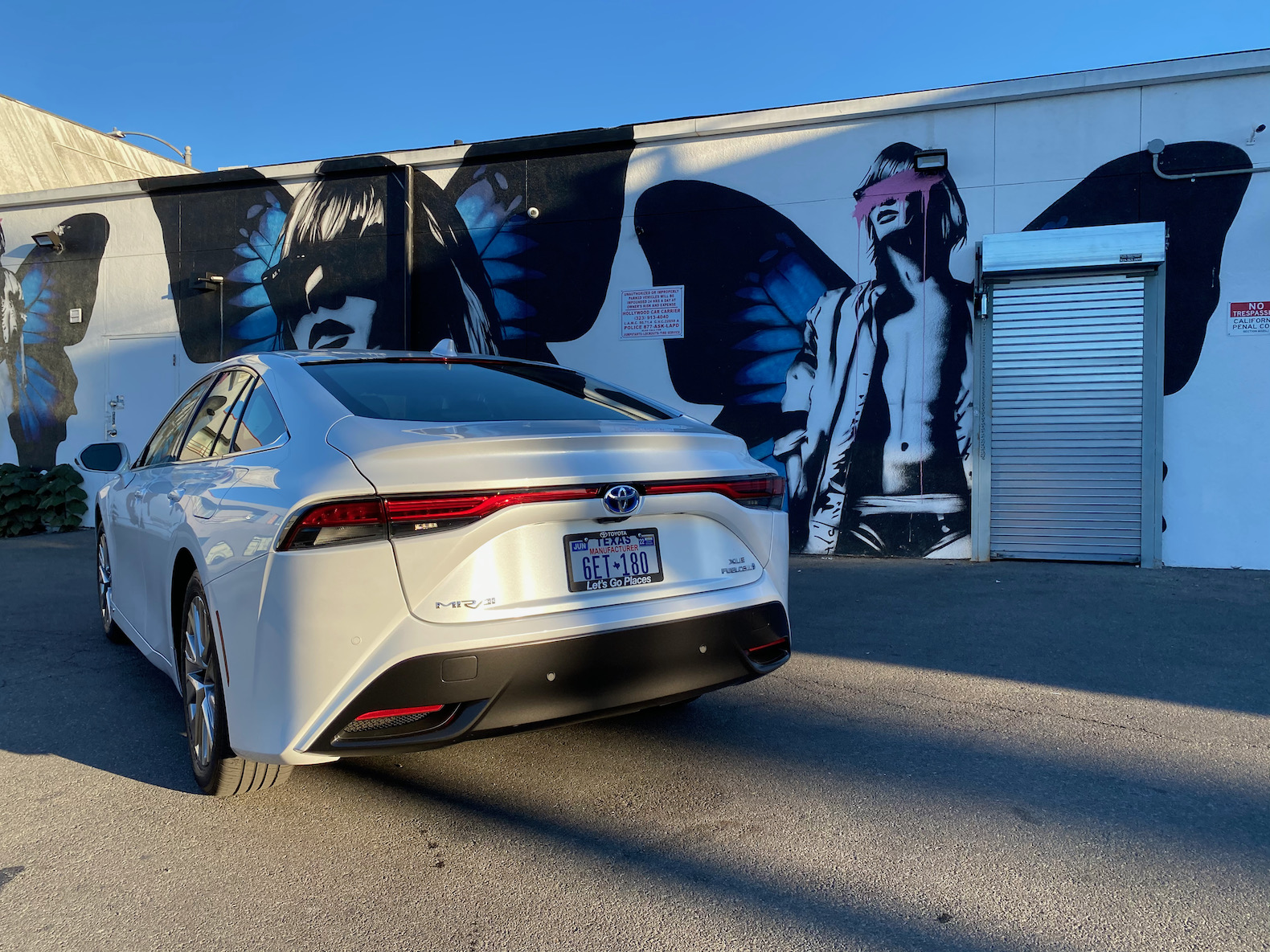 The new Mirai also gets a smaller, lighter fuel-cell stack that fits under the hood, instead of intruding the passenger compartment, like in the first one. The powertrain generates 182 horsepower and 221 pound-feet of torque, which is 31 more horsepower, but 26 less pound-feet than its predecessor. The available torque sent to the wheels has increased though and a new lithium-ion battery is smaller than the old nickel-metal hydride battery pack.
The reconfigured powertrain layout also provides more room to store hydrogen. The Mirai stores a total 11 pounds of hydrogen in three tanks, which is an improvement over the old one with only five pounds that could be stored in two tanks. The extra hydrogen adds about a 30 percent longer driving range, according to Toyota.
Thanks to its new Lexus platform, the 2021 Mirai now feels more premium than the old one. It feels more planted to the road than before and its nimble handling makes it more fun to drive than before. The ride is amazingly smooth without too much body roll.
Push it hard from a stop and the instant power makes it feel peppier than its predecessor. Although the acceleration isn't as fast as say a Tesla, its power delivery is silky smooth and a lot quieter than before. Toyota estimates that the Mirai can reach 0-60 mph in 9.2 seconds.
With all the tanks filled up the Mirai has a driving range up to 402 miles, which is further than you will get with most of the current electric cars. But there is one issue, EV charging stations are popping up everywhere in the country, but hydrogen stations are not easy to come by. There are just over 40 currently in California, but if you live in the Los Angeles or San Francisco bay areas you shouldn't have a big issue finding a place to refuel the Mirai.
To help make refueling easier, Toyota is throwing in $15,000 of free hydrogen fuel for three years. Toyota will also provide 21 days of free rental car services for when you need a different vehicle.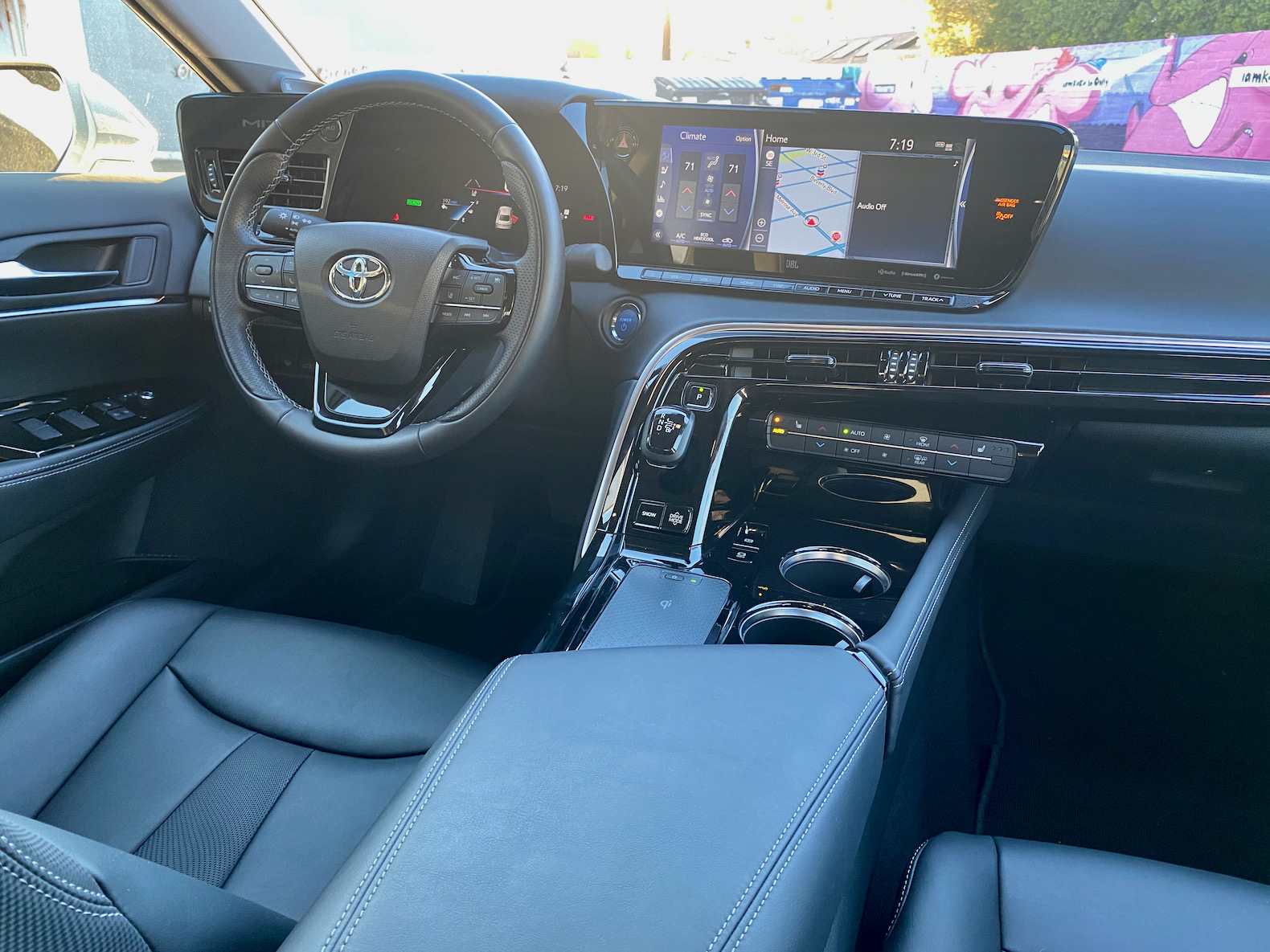 Inside the Mirai feels more upscale than before with soft touch materials and a stylish dashboard. It's not as luxurious as a Lexus, but the overall look and feel does feel a step above the rest of the sedan's in Toyota's lineup. We only had two gripes with the interior, the lack of a volume knob and there aren't that many storage areas.
The 2021 Mirai is offered in two trim levels: XLE and Limited. The XLE starts at $50,495, including destination. It comes standard with 19-inch alloy wheels, leatherette seats, wireless charging for your phone, a 12.3-inch infotainment touchscreen, a JBL audio system and the Toyota Safety Sense 2.5+ safety suite.
The Mirai Limited starts at $66,995 and it adds a panoramic moonroof, black 19-inch wheels, heated and ventilated front and rear seats, three-zone automatic climate control, a head-up display, and a rear touchscreen for the rear climate control settings.
Before you think that price is way out of your league, the Mirai is also eligible for a $4,500 rebate in California and an $8,000 federal tax credit.
At the end of the day, the 2021 Mirai now looks and feels more like a normal car than its predecessor. The new Mirai can easily be described as a sexy sedan and thanks to its rear-wheel drive platform, it also drives better than before. We like it!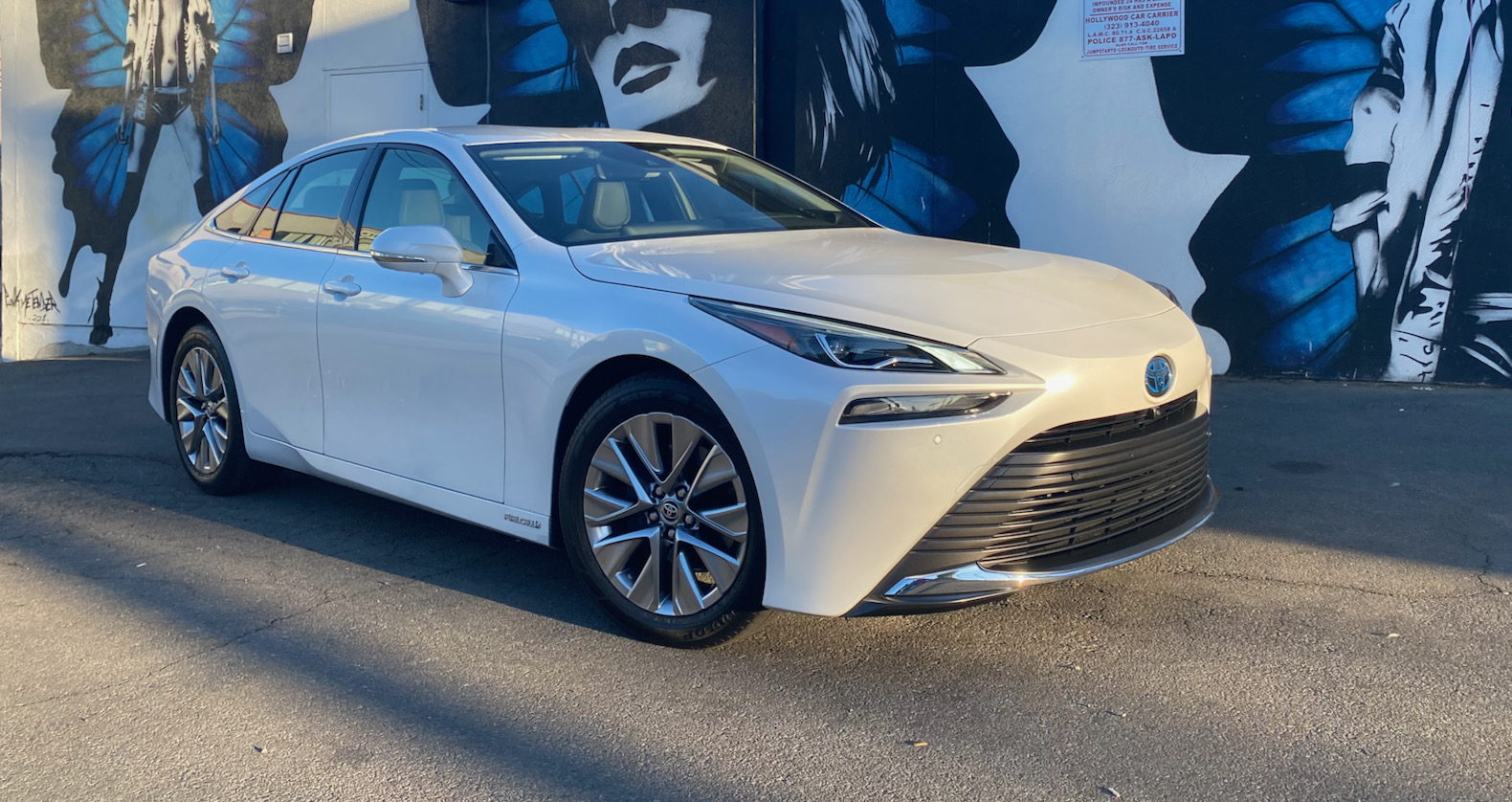 The only downside is the fact that the Mirai is competing with an increasing number of good electric cars. Since there are only currently 43 refueling stations in California, it may be a hassle to refuel if you don't live or work near a station. But either way, if you do live in California, the Mirai is a strong alternative to a regular EV, if you want something different.