Toyota has unveiled the GR Supra GT4 concept, which is going to debut next week at the 2019 Geneva Motor Show. According to Toyota, the GR Supra GT4 concept is a "design and engineering study" that looks at how the Supra could be turned into a GT4 race car.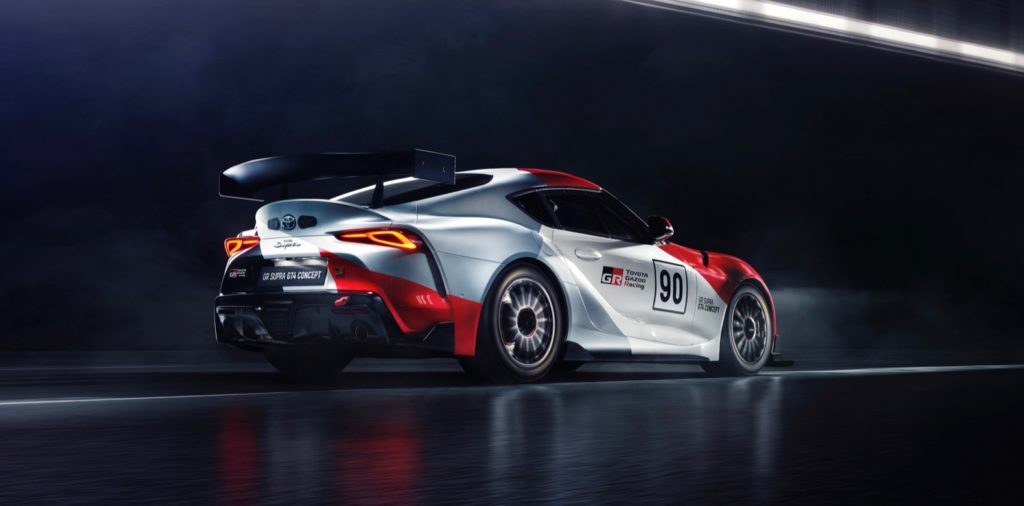 The Toyota GR Supra GT4 concept was developed by Toyota Gazoo Racing. Compared to the 2020 Supra, the GR Supra GT4 concept is a bit longer and lower. A unique front diffuser and rear wing made from hemp and flax have been added to improve airflow around the chassis, reduce drag and increase the amount of downforce. The concept rides on five-hole OZ 11 x 18-inch racing wheels.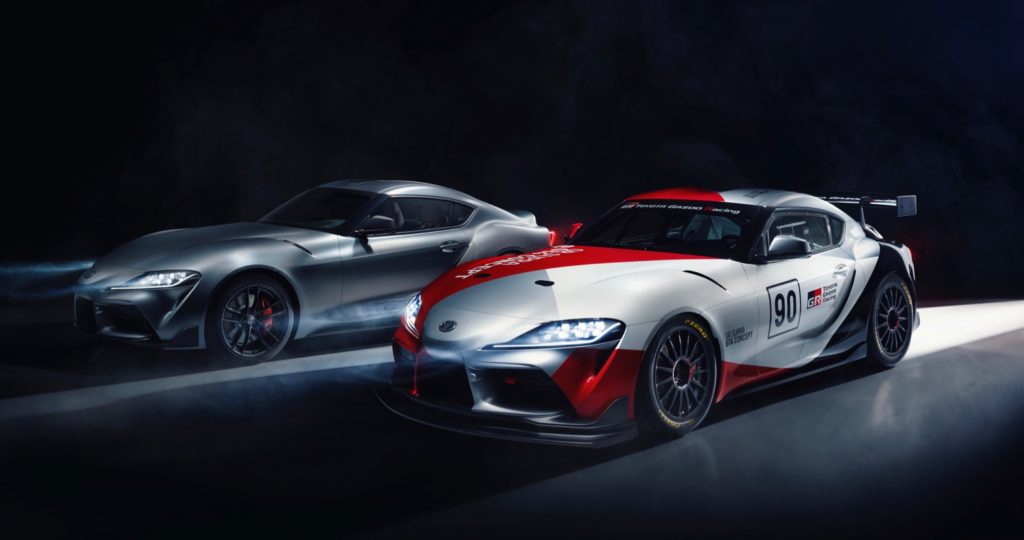 Competition springs, shock absorbers and anti-roll bars have also been added as well as high-performance Brembo brakes. The concept is powered by the same 3.0L six-cylinder engine as the 2020 Supra, but a motorsport-grade ECU and bespoke wiring looms have been added to increase its performance.
Inside the interior has been stripped out and replaced with a high-strength roll cage, a FIA-standard fire extinguisher and OMP racing seat.
Toyota says that it will gauge interest at the Geneva Motor Show to see if it should build a production version of the GR Supra GT4 concept.