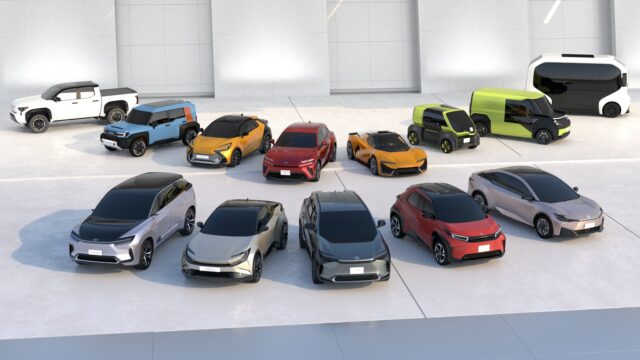 Toyota may have basically put the hybrid on the map, but it's been slow to jump on the fully electric bandwagon. Well on Tuesday Toyota has unveiled a slew of EV concepts that preview its future electric cars. Toyota says that it plans to launch 30 electric models by 2030 with a goal of selling 3.5 million EVs annually by the end of the decade. Toyota has also announced that it has expanded its investment in battery technology by just over $4.4 billion, to $17.6 billion.
The new EVs will be kicked off with the arrival of the bZ4X electric crossover next year, which is the first EV from its new "Beyond Zero" sub-brand. Toyota is planning an additional four EVs under the "BZ" brand.
The new BZ models include, a small crossover, sedan, compact SUV and a large SUV. It's not known if all of the BZ vehicles will be available in the US, since it looks like the BZ small crossover will only be sold in Europe and Japan. North America will likely get the other three vehicles.
In today's announcement we see other EV concepts, like a cool Pickup EV that looks like it could also preview the next-generation Tacoma. There's also the Sports EV concept and the Compact Cruiser EV that looks like it's inspired by the FJ Cruiser.