Genesis recently released the first photos of the redesigned 2023 G90, but we only got to see its new striking exterior. Now we have the first photos of the G90's interior and specs.
The 2023 G90 will only be available with one engine, a turbocharged 3.5-liter V6 that's mated to an eight-speed automatic transmission. The V6 will likely have the same power as the G80, which means that it will have 375 horsepower and 391 pound-feet of torque. We'll have to wait and see if Genesis eventually offers a fully electric G90.
Other new goodies include an optional air suspension that can lower the car at higher speeds to make the G90 more aerodynamic or raise the suspension when needed, like on rough roads. The G90 also gets a rear-wheel steering system that can turn the rear wheels up to four degrees to make it more maneuverable. Even the brake tuning can be adjusted via a system that Genesis calls "Chauffeur".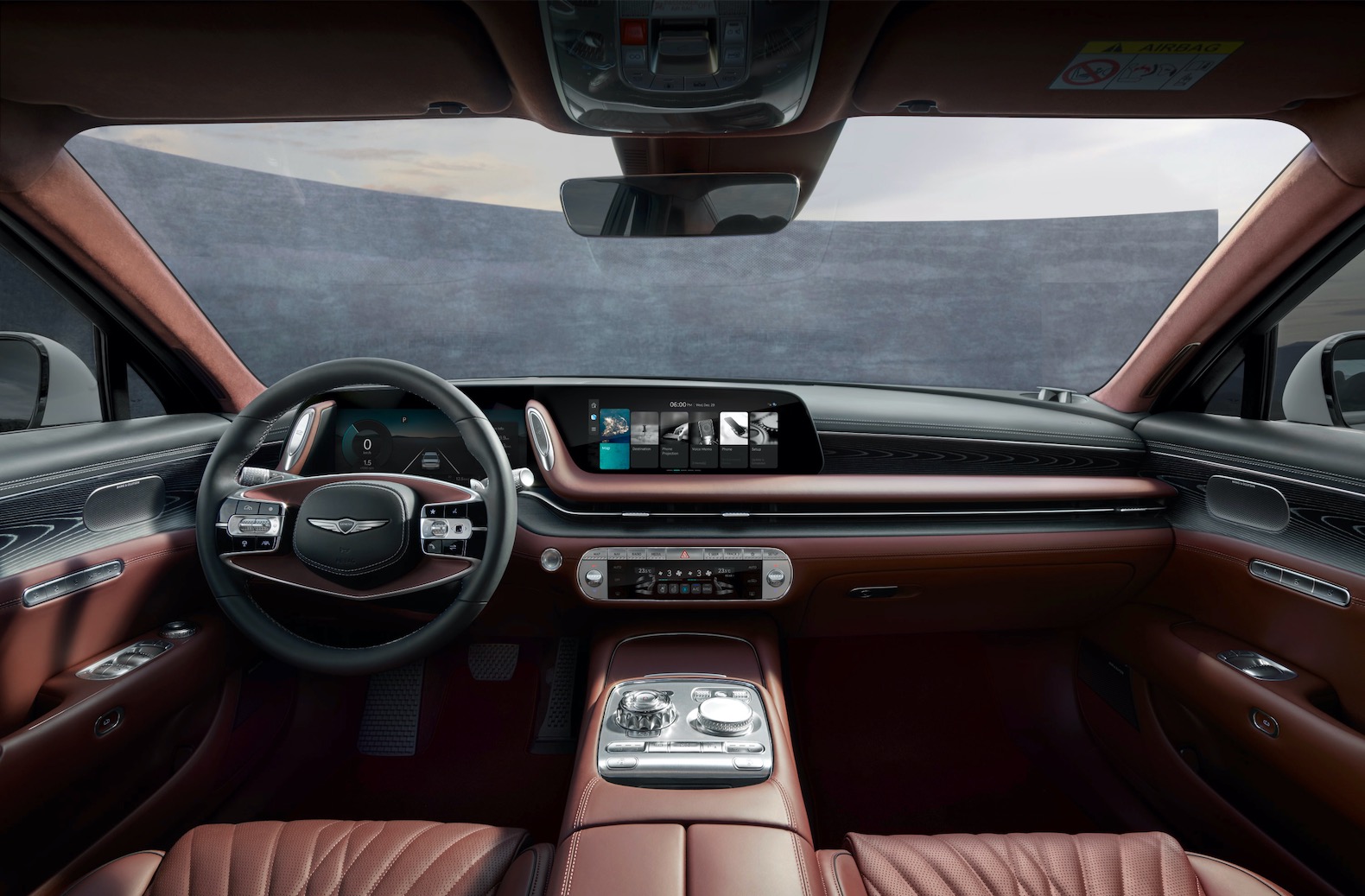 Inside the G90's updated interior now looks more luxurious and modern. There's a large display on top of the dashboard, but what we're more excited about are the massaging seats, the unique fragrance system and a 23-speaker Bang & Olufsen audio system.
Genesis has not announced the pricing for the 2023 G90, but it will arrive at some point in 2022.