Thinking it's been a long time since you last saw a Lotus sedan? Well, that may soon change as Lotus has unveiled the 2024 Lotus Emeya EV super sedan.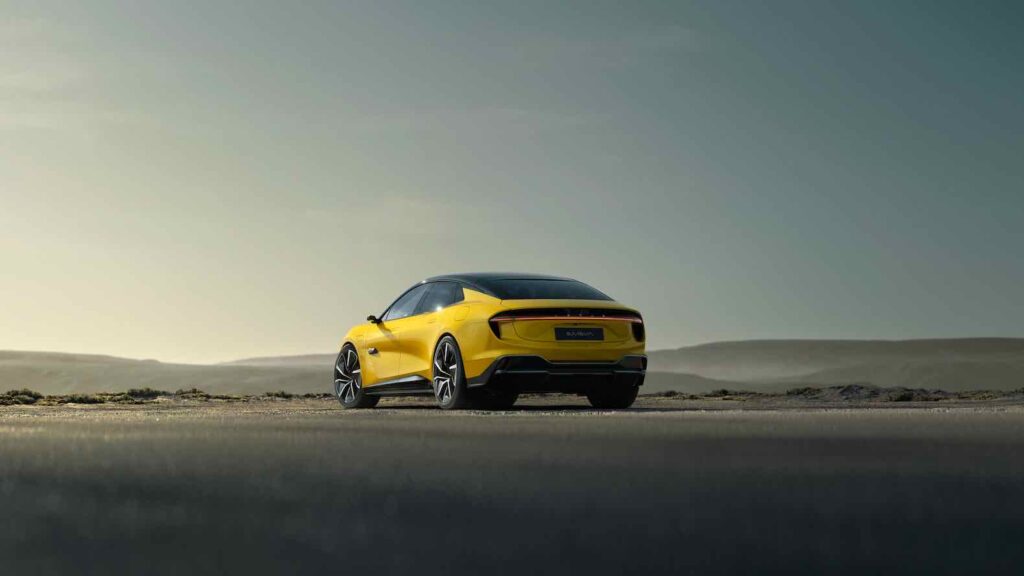 The 2024 Lotus Emeya's sleek exterior has clearly been shaped by the wind as Lotus is keen to talk about all of the Emeya's clever aerodynamic tech tricks, which they say amounts to "class-leading levels of downforce." This includes an active front grille that reduces drag and helps cool the batteries and braking system and an active air dam that increases downforce at high speeds for added stability. Other active aerodynamic features aiding the Emeya's stability are an active rear diffuser and an active rear spoiler. It's safe to say Lotus has done their homework when it comes to aerodynamic trickery.
The 2024 Lotus Emeya features a high-power dual-motor powertrain with an advanced two-speed transmission and a "race-grade" braking system. Being a Lotus, the Emeya is no slouch regarding performance, with a 0-62mph (0-100km/h) time of under 2.8 seconds. Emeya's electronically controlled air suspension system is able to "feel the road" 1,000 times a second and adaptively adjust itself to ensure the smoothest ride.  
Lotus quotes the Emeya's range as "broadly similar to that of the Eletre," which has an estimated range of about 315 miles on the EPA cycle. The 2024 Lotus Emeya can gain 90 miles (150 km) in 5 minutes when connected to a rapid 350 kW DC charger and can go from 10% to 80% charge in 18 minutes.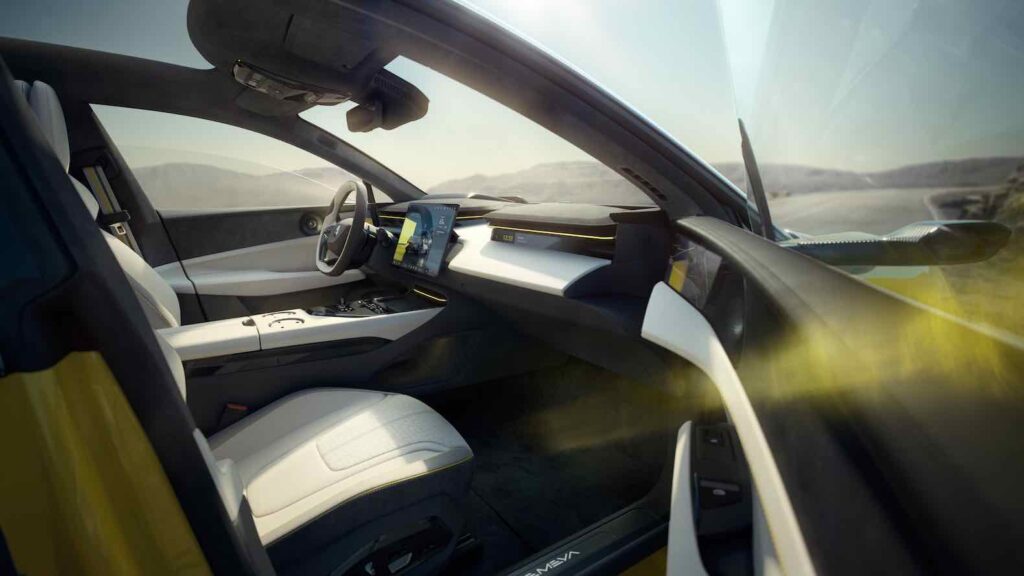 Inside, drivers will find an interior not unlike the recently launched Eletre electric SUV, including luxurious materials, a large central infotainment screen surrounded by expressive ambient lighting, and digital displays for both the driver and front passenger.
Additional tech features include a 55-inch projected augmented reality (AR) head-up display able to real-time road, navigation, and Advanced Driver Assistance Systems (ADAS) data onto the windscreen as well as an integrated road noise cancellation system to ensure a quiet ride.
Production of the 2024 Lotus Emeya is expected to begin in 2024 with pricing and availability to be announced at a later date.