Oh, you can almost hear Bruce Springsteen's "Glory Days" playing, as Nissan released a photo Thursday pairing a new Nissan Frontier with a Ronald Reagan-era Nissan Hardbody pickup. The accompany press release waxes rhapsodically about its 1985 Hardbody compact truck, its name denoting the denoting the double-wall bed construction.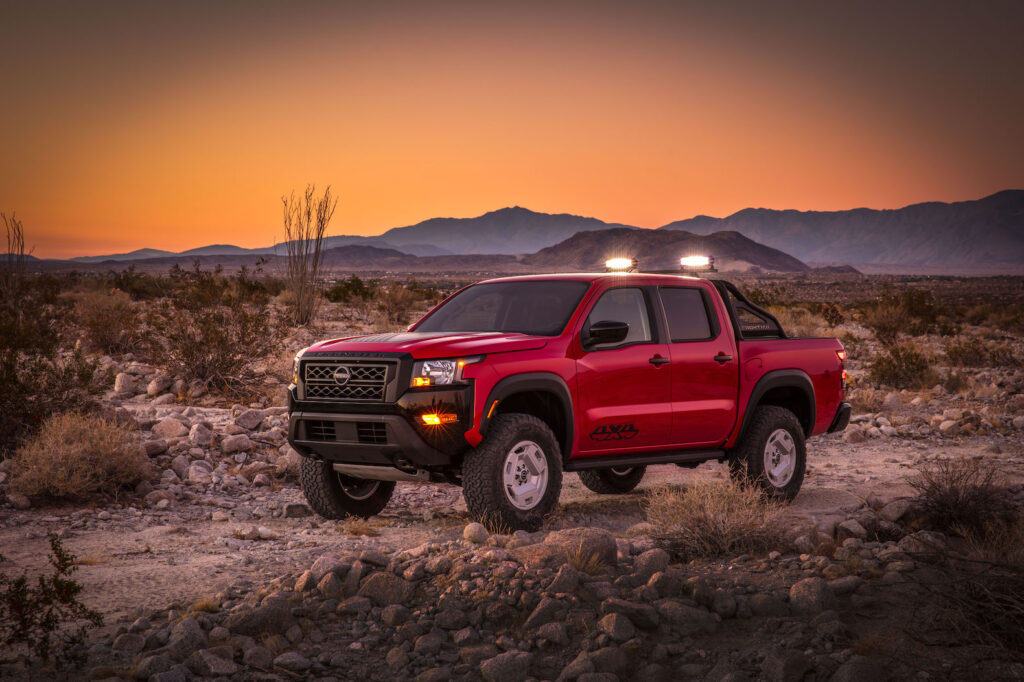 Of course, automakers are always trying to tap their heritage to burnish their brand, and Nissan is rightly claiming theirs when it comes to the Hardbody, a truck that's fondly remembered, alongside big hair, shoulder pads and Members Only jackets. 
But this is no random exercise in raising the dead. In less than a week, the company says that, "On Thursday, Sept. 14, the next chapter of the Nissan Hardbody story begins."
Nissan fortunes in the U.S. market long depended on compact pickups. The moribund segment is reawakening in light of the Ford Maverick's colossal sales success. Given that the full-size Titan is history, it's no surprise that Nissan is looking to expand the midsize Frontier pickup line. While no details were offered, it will interesting to see what Nissan has developed from the Frontier. Redesigned for 2022, it's powered by a 310-horsepower 3.8-liter V6. Odds are, the new Hardbody will look much like the concept's accompanying photos, which picks up a number of the old Hardbody's styling cues and applies them to the new Frontier.
Nissan sold the first compact Japanese pickup in America as the Datsun 1000, offering it alongside the Datsun 1000 sedan in 1959. It was no bruiser, sharing much of its genetics with British automaker Austin. Powered by a Lilliputian 1.0-liter four-cylinder engine generating 37 horsepower, it had a 500-pound payload.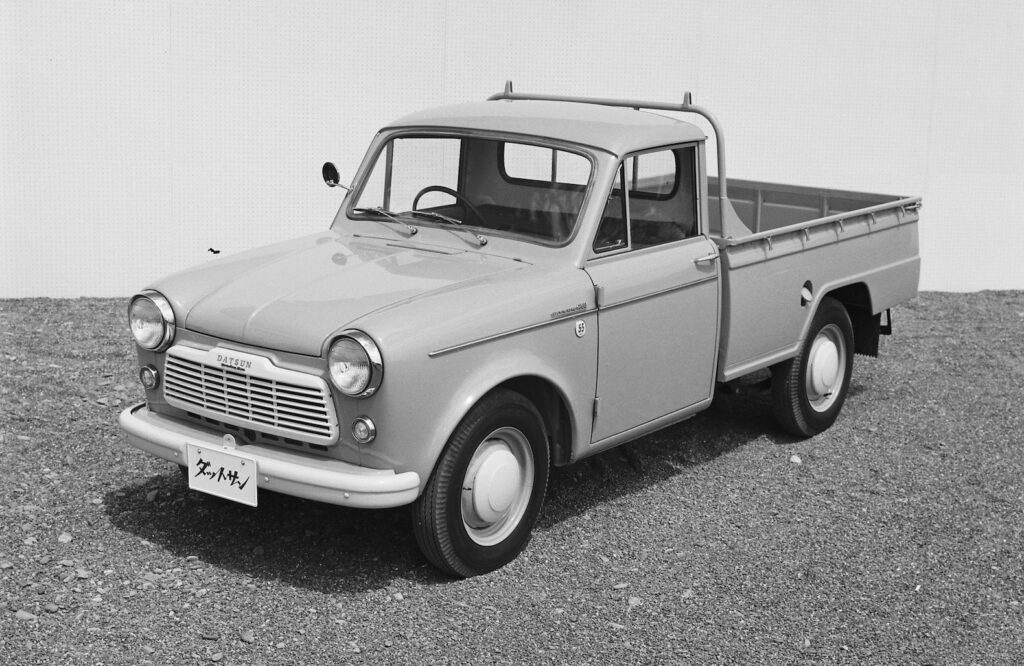 But the little pickup established a market segment that would peak two decades later, populated by any number of nameplates now vanished. 
But of the compact trucks offered, it's the Hardbody that's most fondly remembered. Its design proved exceptional, receiving a Certificate of Achievement award from the Industrial Designers Society of America in 1986.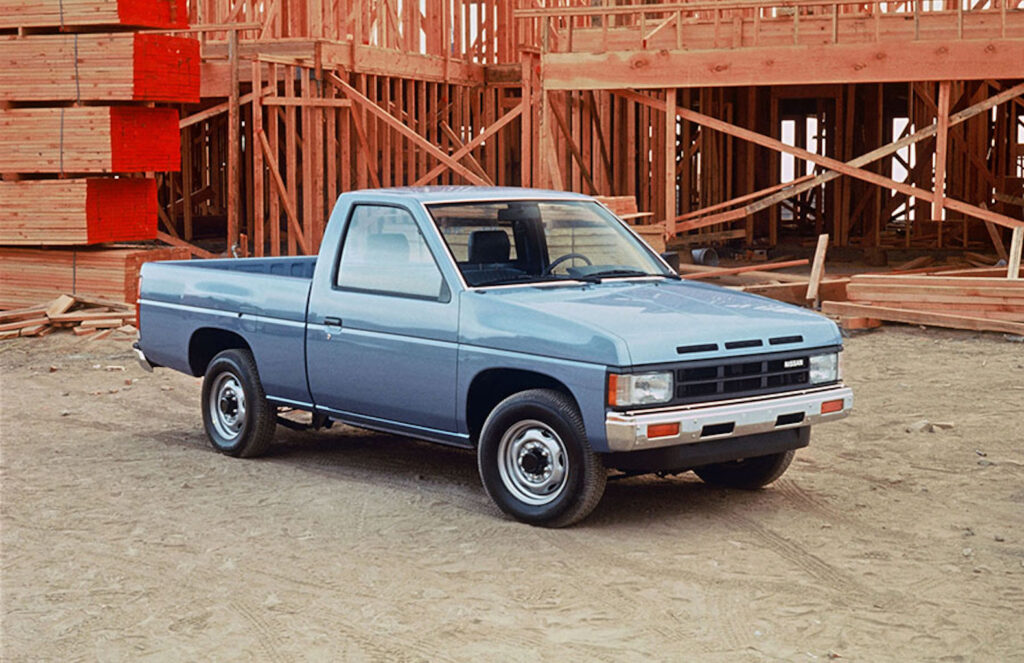 Available in Single and Double Cab configurations, it's one of Nissan's first vehicles designed in California. The Hardbody is built on a ladder frame and shifts into four-wheel drive at speeds up to 25 mph – a big deal at the time. It comes equipped with an electric winch and in-cabin pitch-and-roll gauge. A cassette tape deck is optional.
It would live on until 1998, when it's replaced in the lineup by the Frontier. But in car buyers' hearts, there's no replacement. There will only be a successor, one that will be revealed shortly. Whether it lives up to the high standards of nostalgia remains to be seen. 
Nevertheless, count us excited.