Lotus unveiled the new Eletre electric SUV earlier this year, but now Lotus has released more details. The Eletre will be available in three versions: Eletre, Eletre S and Eletre R.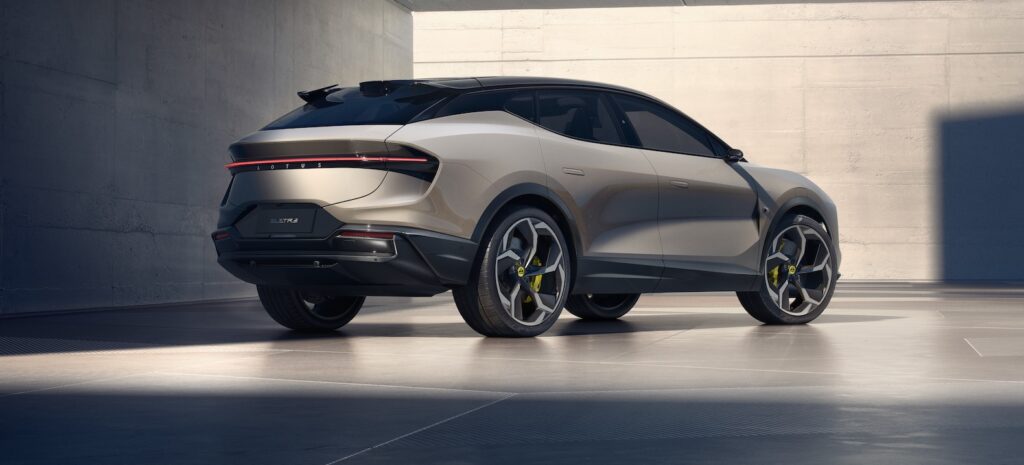 The Eletra comes standard by a single-speed powertrain with 603 horsepower and 523 pound-feet of torque. If you want more power, the Eletre R is powered by a dual-speed powertrain with 905 hp and 726 lb-ft. Lotus says that the R version can accelerate from 0-62 mph in 2.95 seconds and has a top speed of 165 mph. The Eletre and Eletre S models can reach 62 mph in 4.5 seconds.
The single-speed version has a 373 mile range, while the more powerful Eletre R has a 309 mile range. The 112-kilowatt-hour battery can be charged from 10 to 80 percent in 20 minutes.
The Eletre will be available in six colors Blossom Gray, Galloway Green, Kaimu Gray, Natron Red, Solar Yellow and Stellar Black. There will also be six unique interior options.
The first markets to get the Eletre will be China, the UK and Europe, with deliveries slated to start early next year. The Eletre will arrive in North America, the Middle East and Asia Pacific markets in 2024.