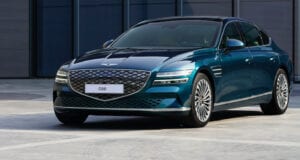 Genesis is getting ready to introduce its second electric vehicle, the Electrified G80, which is a fully electric version of the G80 sedan. Genesis...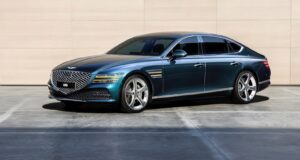 With the 2022 G80, Genesis sketches a fastback mic-drop and draws ever closer to German four-doors with vibrant performance. Genesis wraps a sleek shape...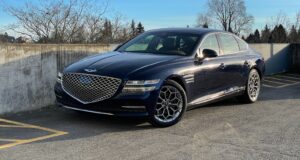 The 2021 Genesis G80 drops the mic with fastback style and fast-forward features. The G80 is a mid-size luxury sedan that shares much with...