Last year Subaru announced the sad news that there it has no plans for a new WRX STI, since Subaru is now focusing on electrification and reduced emissions. Subaru also stated that it is looking "forward to incorporating the essence of STI into our next generation of vehicles," which hints that its future EVs will get STI versions. Now we have a better idea of what Subaru is planning.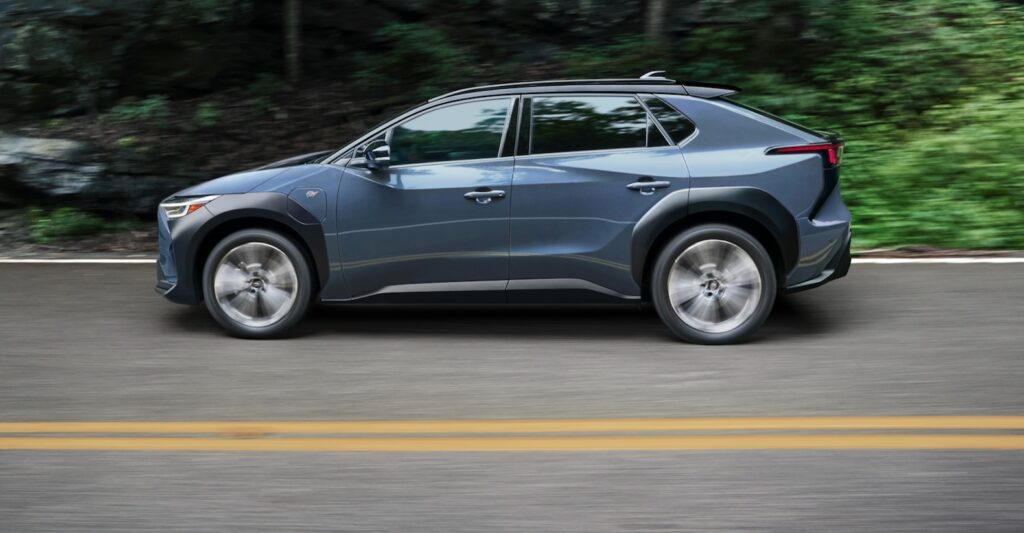 CarBuzz has discovered that Subaru has trademarked the "STe" name with the German Patent and Trademark Office (DPMA). The STI name stands for Subaru Tecnica International. It looks like Subaru is going to build on that name, by switching out the "I" for "e" at the end, which likely stands for "electric."
Today Subaru only offers on electric vehicle, the Solterra, which is closely related to the Toyota bZ4X. It hasn't made any announcements about a Solterra STe, so we'll have to wait and see what Subaru is cooking up, but there is a rumor that Toyota might be working on a sportier GR bZ4X.