Rolls-Royce has announced that the electric Rolls-Royce Spectre has completed 25 percent of its 2.5-million kilometer testing regimen, since it just completed its winter testing in Arjeplog, Sweden. To go with the announcement, Rolls-Royce has also released more details and photos about the "Electric Super Coupe."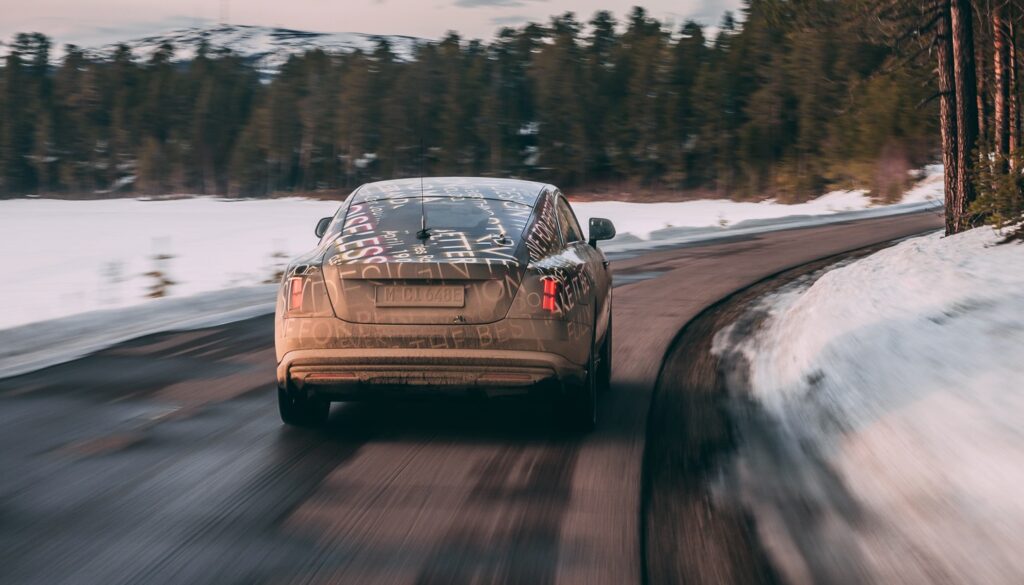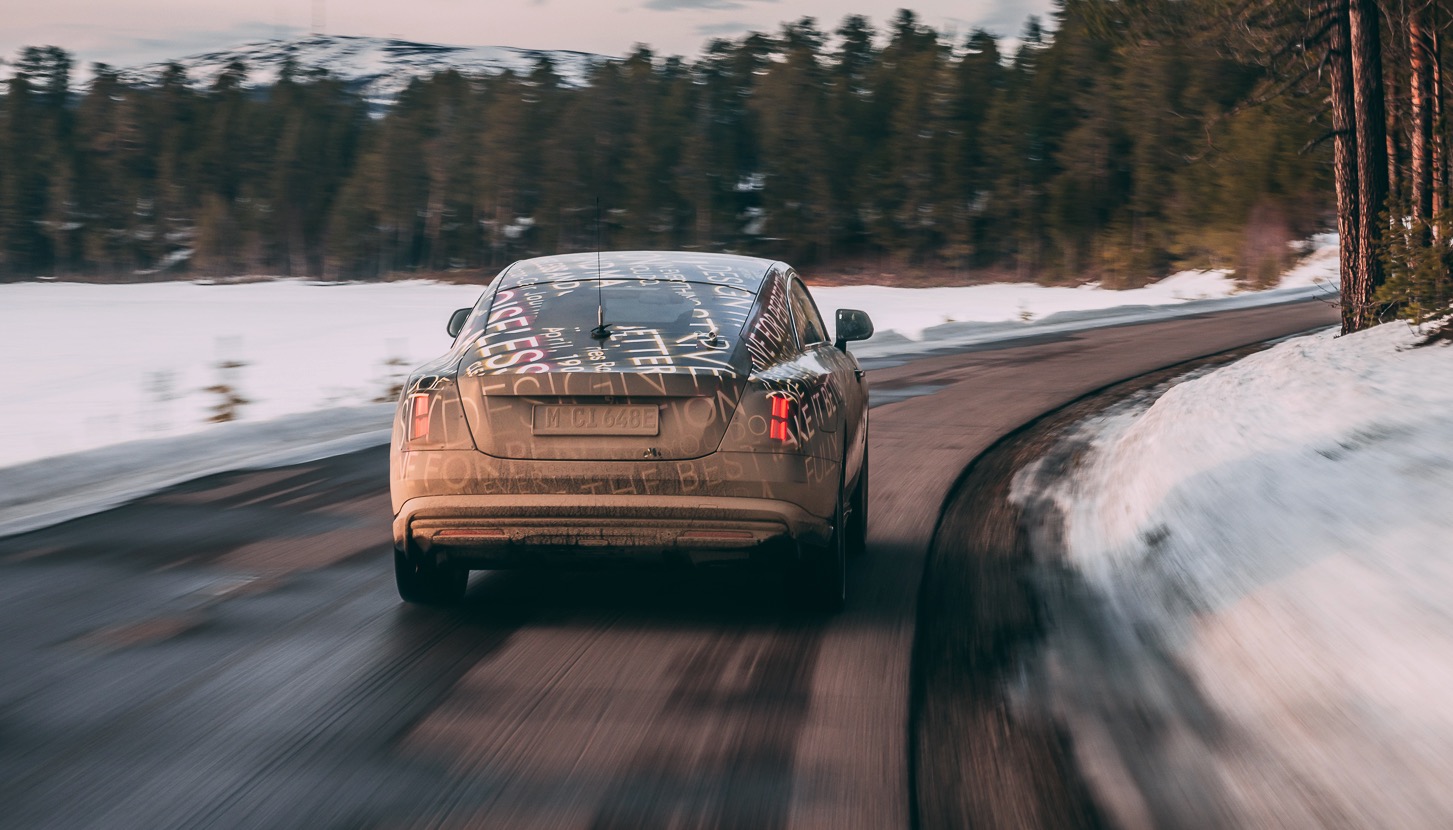 The Spectre we see here is still covered in the same camouflage has the prototypes we saw last fall, but we can see a few more design details now. At the front the Spectre will have split headlights with a small LED strip above the headlight. At the rear there are thin, vertical taillights. Rolls-Royce sees the Spectre as the successor to the Phantom Coupe. The Spectre also gets a special aerodynamically tuned Spirit of Ecstasy hood ornament and raked windshield to give it a drag coefficient of 0.26. The Spectre will get 23-inch wheels, the first Rolls-Royce to get wheels of that size since 1926.
Under the skin, the Spectre will be based on the brand's Architecture of Luxury platform. The battery is placed in the floor and it also acts as 1,500 pounds of sound deadening.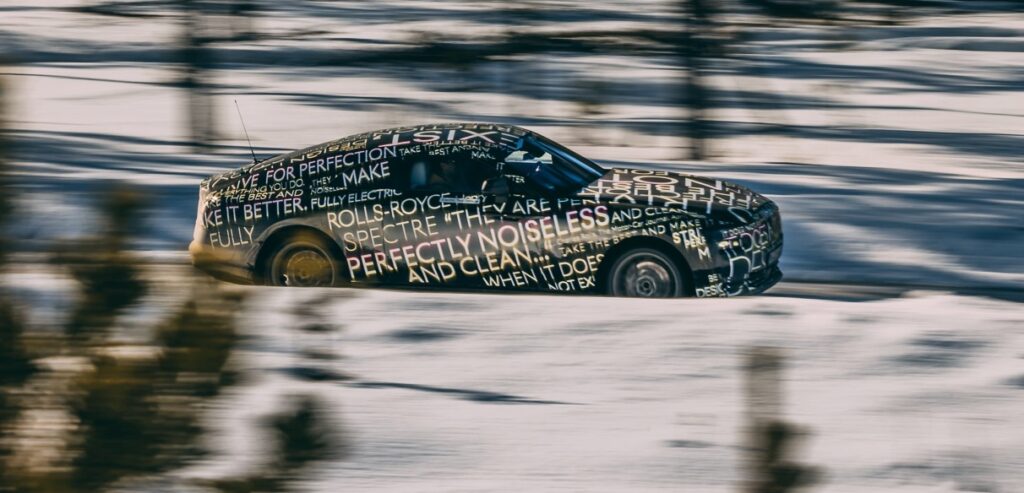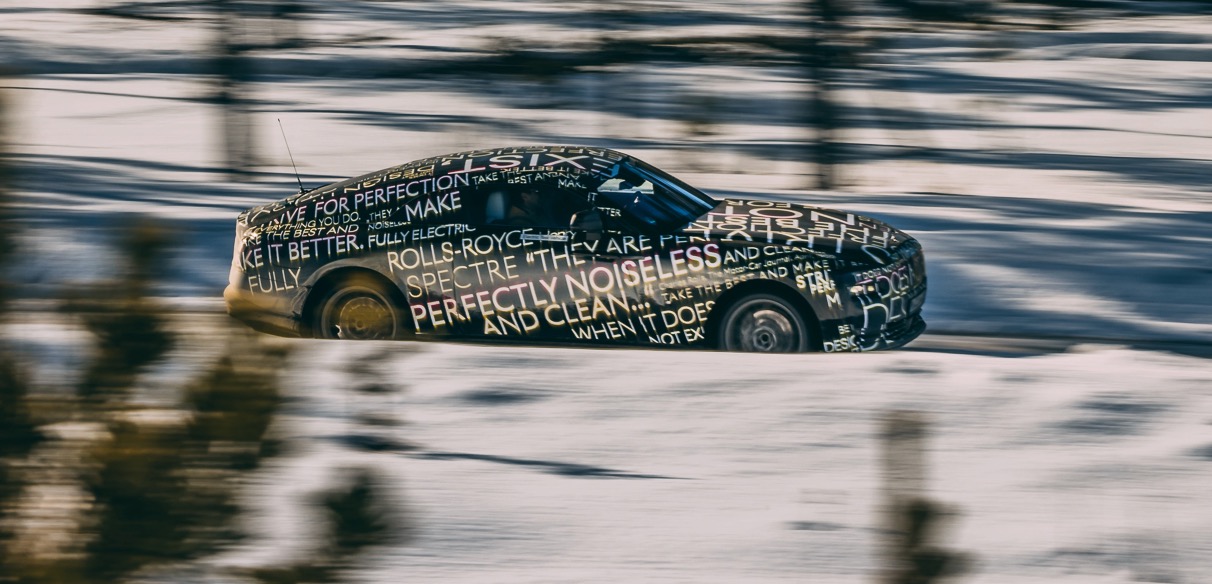 Now that the winter testing is complete, the Rolls-Royce Spectre still has 500,000 miles of testing to complete. The first deliveries are slated to start in the fourth quarter of 2023.