Nearly every automaker has announced plans to switch to fully electric lineups in the next ten years. We've seen several concepts that preview these future EVs, but for the most part they have all been electric crossovers, sedans and trucks. But what about an electric roadster? Polestar has unveiled its latest concept car, the O2.
The O2 concept is a hard-top convertible that showcases how the brand's new bespoke aluminum platform could be used for an open-top sports car. The concept proves that even when the world switches to electric cars, there's still room for an electric convertible.
"Polestar O2 is our vision of a new era for sports cars, stated Maximilian Missoni, Polestar's Head of Design By mixing the joy of open top driving with the purity of electric mobility, it unlocks a new mix of emotions in a car. But as with all our cars, we are about more than just straight-line sprints. It's when you turn the steering wheel that the true fun begins."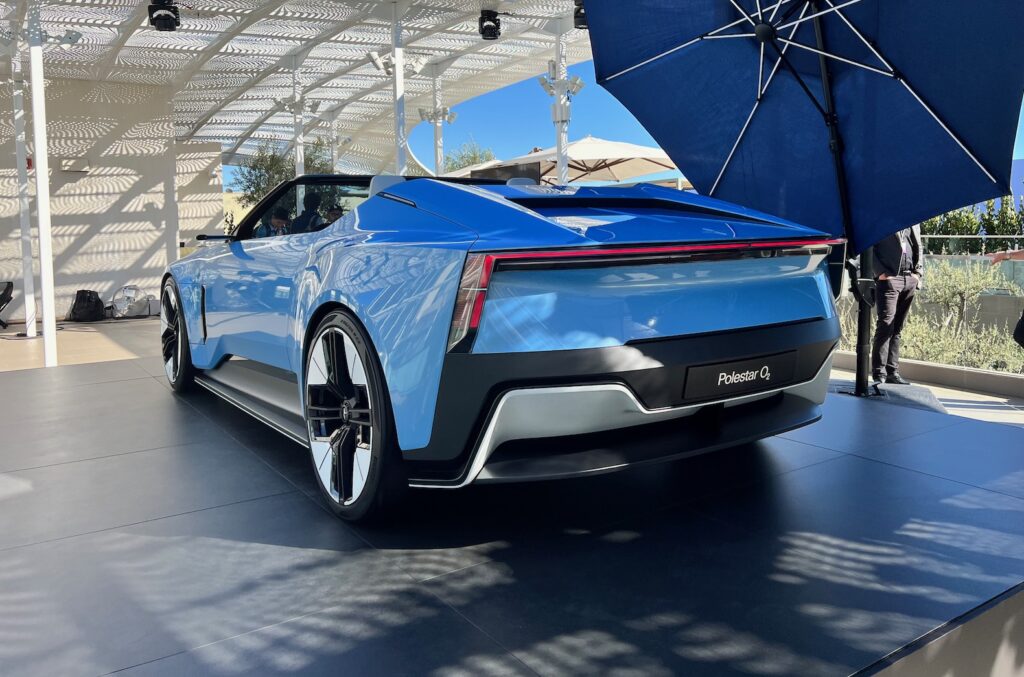 The concept is based on the same bonded aluminum platform as the upcoming Polestar 5 electric sedan. Polestar says that the bespoke platform provides "tight body control, high rigidity and intuitive dynamics." The platform is geared towards performance with its agile handling.
On the outside it's easy to see that the Polestar O2 builds on the same design language that debuted with the Precept concept. The concept builds on the sleek styling of the Precept concept with its low and wide body, minimal overhangs and a long wheelbase.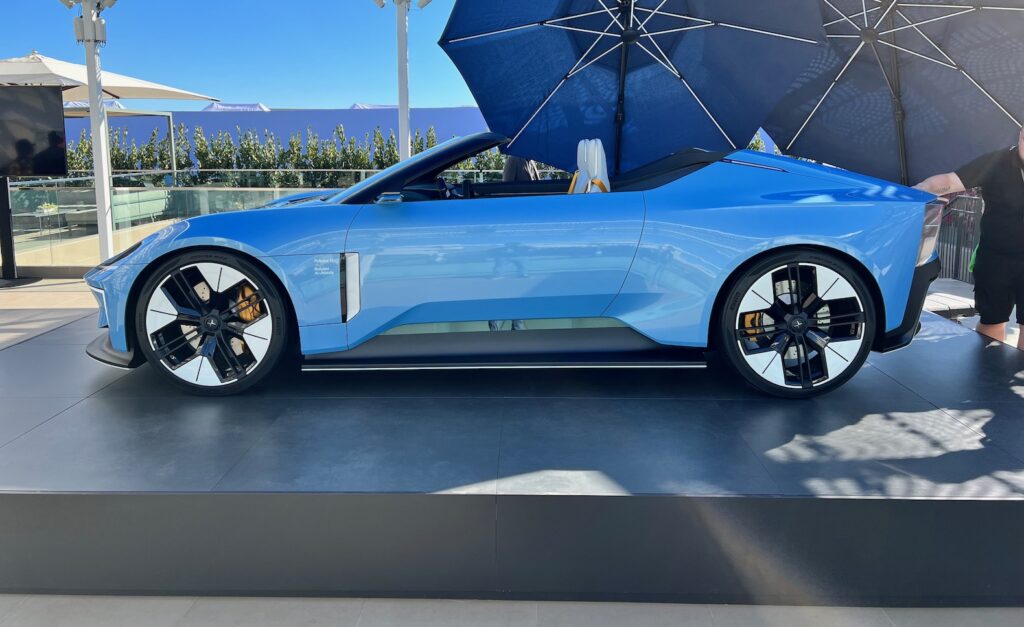 Inside the interior features a 2+2 layout. Sustainability is a big focus with the concept and inside a new thermoplastic mono-material is used throughout. The mono-material makes it easier to manufacture and recycle different components. Recycled polyester has been used for all the soft parts of the interior.
One other cool feature is the concept's autonomous drone that sits behind the rear seats. It can be deployed while driving to record all the fun. The drone deploys from a unique aerofoil behind the rear seats and can follow the concept at speeds up to 56 mph.
Polestar has not announced any production plans, but we can expect to see some of the details from the Polestar O2 concept in its future lineup. Polestar plans to introduce three new cars over the next three years.