The 2020 Mitsubishi Outlander Sport is relic in the small crossover segment, since it hasn't been completely redesigned since its introduction way back in 2011. Although the Outlander Sport has been around for almost a decade without a full redo, the 2020 Outlander Sport has received a long list of updates. But are they enough to help it compete with so many rivals?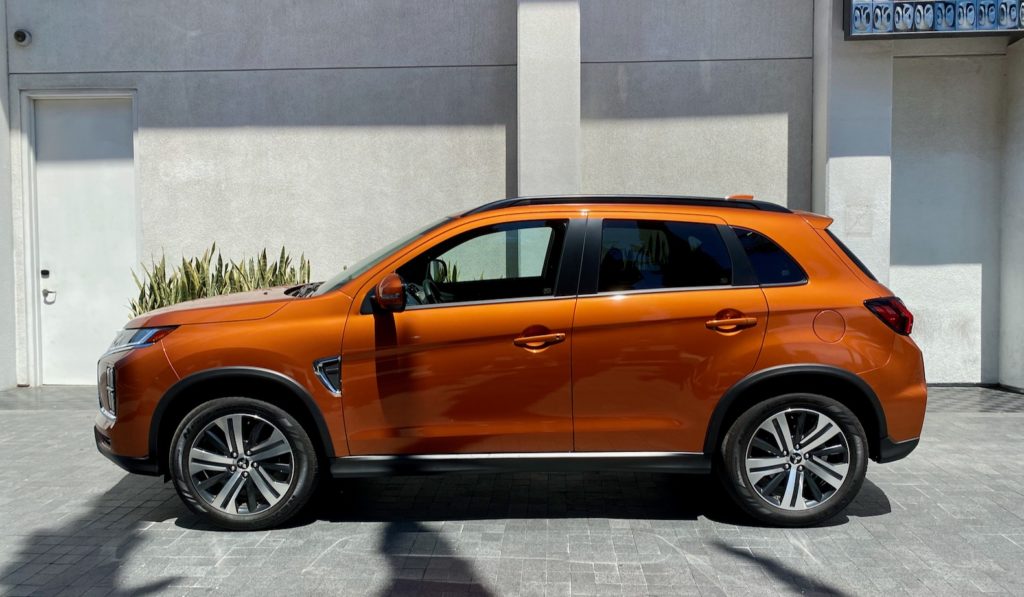 Starting on the outside, the front and rear fascias have been updated to give the Outlander Sport a more aggressive look. The 2020 Outlander Sport's face features sharper lines, which is a significant improvement. While the rear gets less drastic changes, but there are new taillights. New 18-inch alloy wheels also help freshen the exterior.
While the Outlander Sport definitely needed a refresh on the outside, the last time we reviewed the Outlander Sport, we couldn't get over how dated and cheap its interior felt. The 2020 Outlander Sport has received some updates to the interior, including an 8-inch infotainment system, new knobs and some better materials. While we welcome the interior updates, the Outlander Sport's interior still doesn't look or feel as great as its rivals. There's too much hard black plastic and the overall design of the dashboard is pretty boring.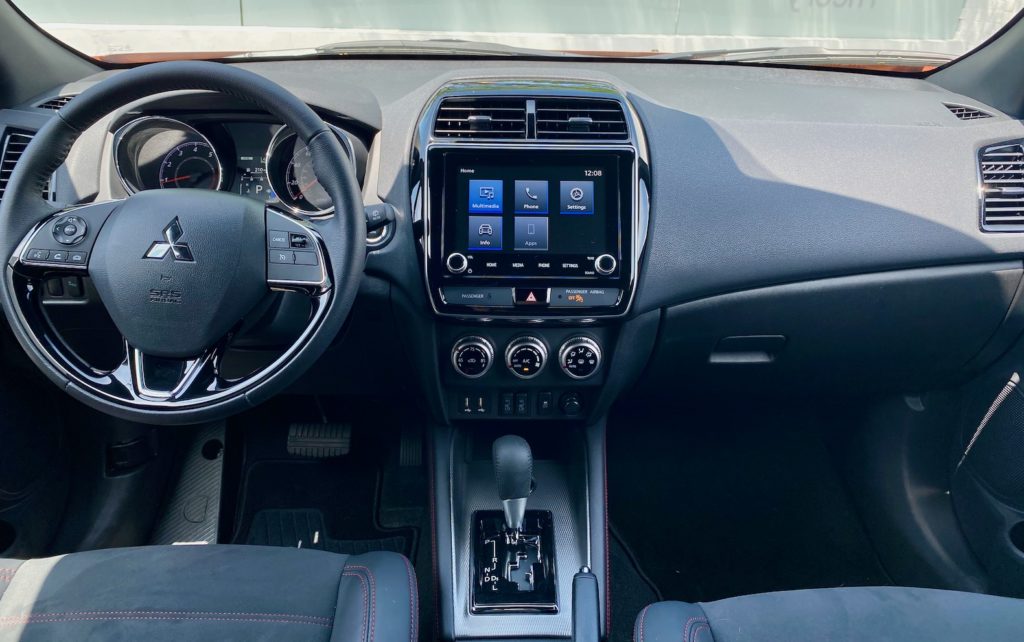 The 2020 Outlander Sport is available with two engine options, the base 2.0-liter four-cylinder with 148 horsepower and 145 lb-ft. of torque or a 2.4-liter four-cylinder with 168 hp and 167 lb-ft. Both engines are mated to a CVT transmission. The base engine is standard on all the trim levels, with the exception of the GT. Our 2.4 GT tester packs enough power to get you around town with ease, but we wouldn't call it sporty. The CVT feels unrefined and the engine's soundtrack doesn't make you want to push it too hard.
The fuel economy specs aren't anything you'd want to really call out. With front-wheel drive, the 2.0-liter engine is rated at 24 mpg city, 30 mpg highway and 27 mpg combined, which drops down to 23/29/26 mpg with all-wheel drive. The 2.4-liter engine is rated at 23 mpg city, 29 mpg highway and 25 mpg combined with front-wheel drive and 23/28/25 mpg with all-wheel drive.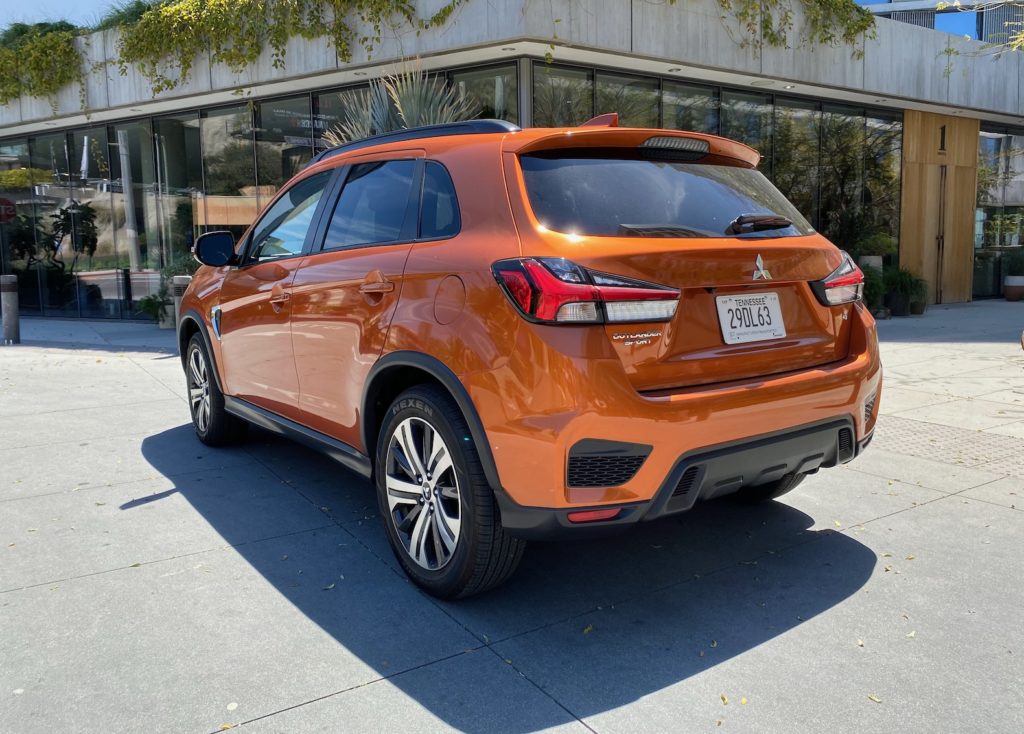 One highlight is the Outlander Sport's driver-selectable All-Wheel Control all-wheel drive system, which lets the driver select between all-wheel and front-wheel drive. In regular driving the 2WD setting sends the power to the front wheels, but the 4WD setting can send power to the rear wheels when extra traction is needed. There's also a lock setting, which sends 60 percent of the torque to the rear wheels.
Even if there is the "sport" in the name, the Outlander Sport's suspension is tuned more for comfort than sport. There is a bit more body roll in corners than we'd like and the steering is way too light, which doesn't make you want to seek out a twisty back country road. Also the Outlander Sport really isn't enjoyable to drive with its so-so ride quality.
The 2021 Mitsubishi Outlander Sport is available in five trim levels: ES, SP, SE, BE and GT. The base SE comes standard with LED headlights, LED daytime running lights, a rearview camera, 7.0-inch display audio system and a roof spoiler. The SP trim level adds an 8-inch display audio system with Apple CarPlay and Android Auto, heated front seats, SiriusXM and a roof spoiler. The SE trim level adds a Fast-Key entry system, push button start, forward collision mitigation with pedestrian detection, lane departure warning, a blind spot monitor and automatic headlights. The BE trim level adds a Rockford Fosgate audio system. The GT comes standard with the 2.4-liter four-cylinder, upgraded seats, LED fog lights and rain-sensing wipers.
Given the fact that the Outlander Sport hasn't received a full redesign since its introduction almost a decade ago, it's no surprise that it trails behind every other subcompact crossover. Its interior still feels a generation behind its rivals and the overall driving experience isn't great. With a starting price at $22,595, it also isn't a great value, since it's more expensive than the Nissan Kicks and Honda HR-V. Our top spec Outlander Sport 2.4 GT tester with all-wheel drive starts at $26,995 plus the $1,195 destination fees.