Mini has unveiled a crazy electric hatchback, called the Mini Electric Pacesetter inspired by JCW. It's got a long name, but what we're excited about here is what this hints at for the future of Mini.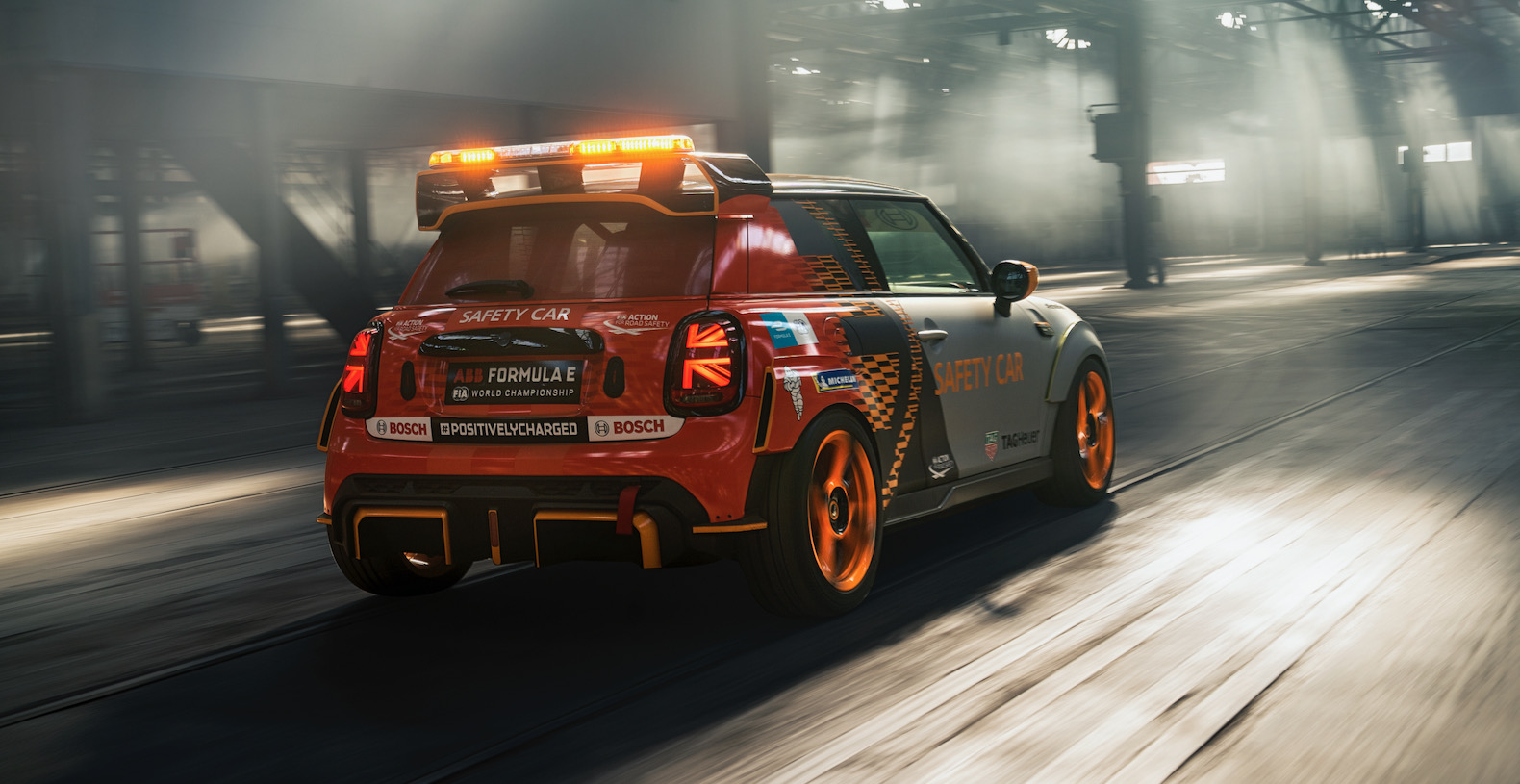 According to Bernd Körber, Head of Mini, "It does reveal one of the directions we could take with the electrification of the JCW brand. For me, the message is clear: electrification and John Cooper Works are a good fit."
The Pacesetter is a fully electric hatchback that will do duty as the new safety car for Formula E. Compared to the Mini Cooper SE, which it's based on, the Pacesetter comes in at 287 pounds lighter for a total weight of 2,712 pounds. To cut that weight, Mini gutted the interior, but also added race seats, a welded-in roll cage and six-point harnesses.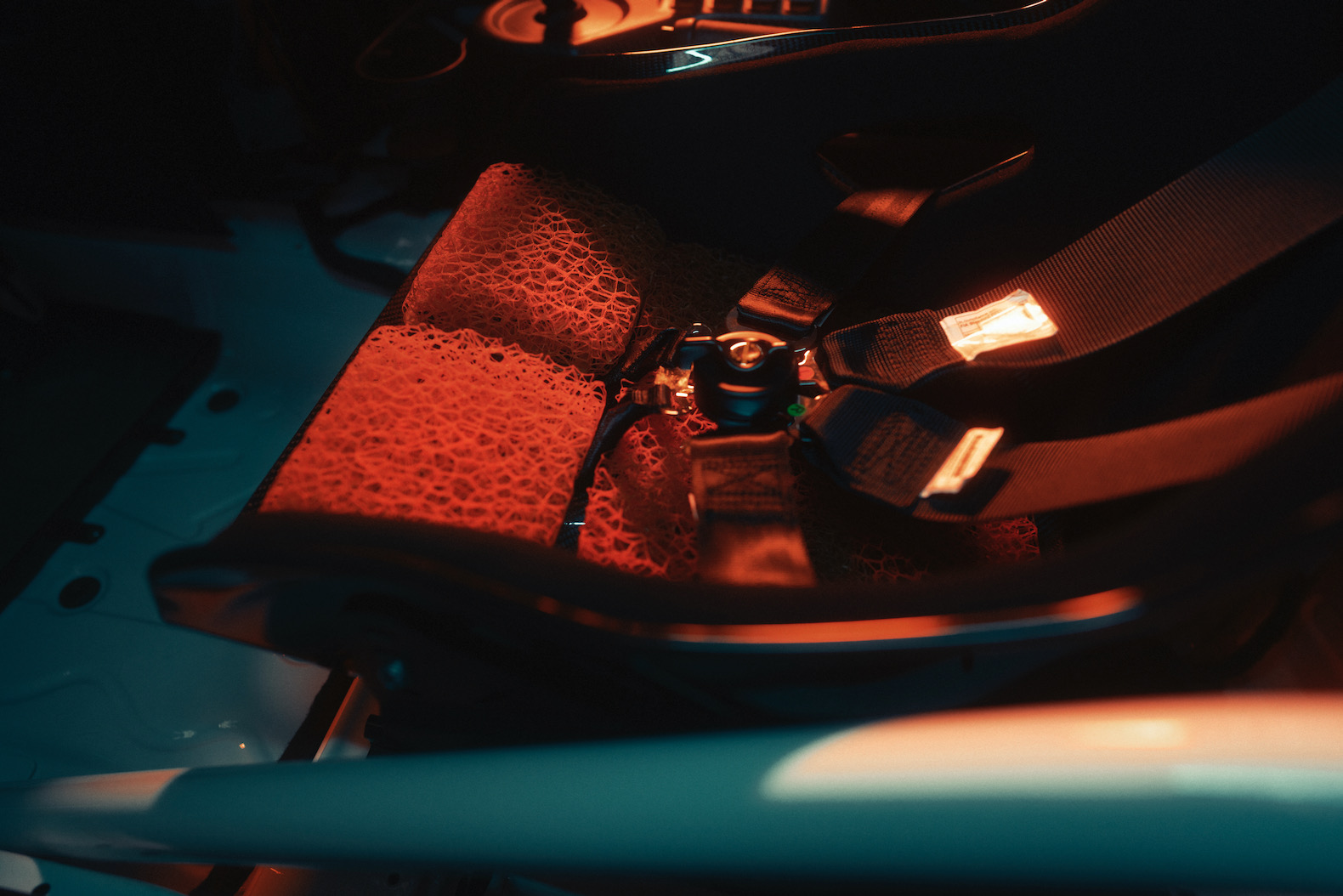 Under the hood the Pacesetter is powered by the same electric motor and battery, which comes in at 181 horsepower and 199 pound-feet of torque. Thanks to the weight loss, the Pacesetter can reach 62 mph in 6.7 seconds, which is an improvement of 0.6 seconds.
To get it ready for the track, Mini added adjustable racing coilovers and four-piston brake calipers. It also rides on Mini John Cooper Works GP four-spoke wheels with 245-mm Michelin Pilot Sport tires. The exterior also gets unique splitters, side skirts, a large rear diffuser and a big rear wing.