Lotus has finally unveiled the Eletre electric SUV, which is the brand's first SUV and also its first four-door production car. The Eletre is based on a new Electric Premium Architecture platform, which will be used by several new Lotus models.
The Eletre is powered by a 100-kilowatt-hour battery and two electric motors. The least powerful version has 600 horsepower, but there will be three different versions to choose from. According to Lotus it has a 373 mile range on the European WLTP cycle. You can also add 248 miles of range in 20 minutes, using a 350-Kw charger. Lotus also estimates a 0-60 mph time under 3 seconds.
The Eletre measures 200.9 inches long, which makes it longer than the BMW iX.
It comes standard with an air suspension with adaptive dampers, but active anti-roll bars, carbon ceramic brakes, active ride height and rear-wheel steering can be added. It's also available with massive 23-inch wheels.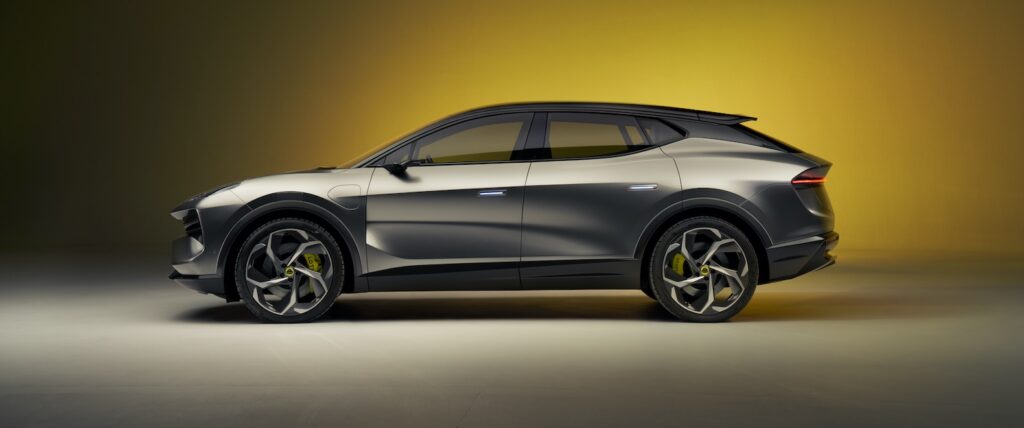 Moving to the safety side of things, the Eletre is the first production car to get a deployable lidar system. The sensors rise from the top of the front wheel arches, the top of the windshield and the back of the roof. In the future the lidar system will enable self-driving tech. It also comes standard with adaptive cruise control with lane-change assist, lane-keeping assist, front and rear cross-traffic alert and automatic emergency braking.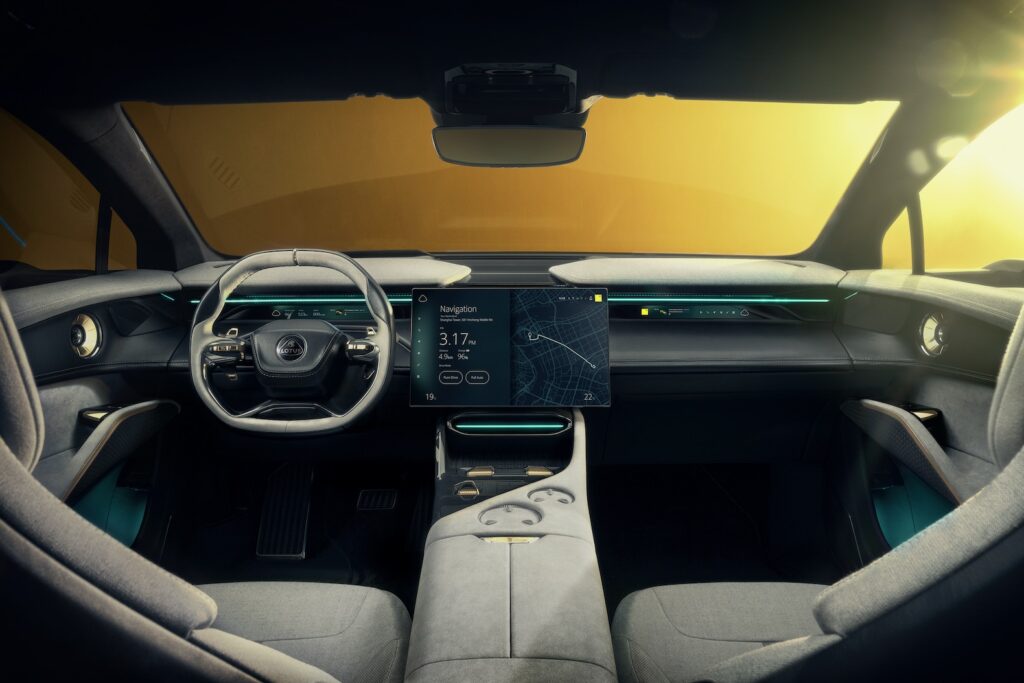 Inside the dashboard features an LED stripe that spans the entire dash, which changes colors based on different info it wants to alert the drive about. There isn't a traditional gauge cluster, since it has a simpler slim display for the necessary info. There's also a 15.1-inch OLED display for the touchscreen infotainment system. When it's not in use, the system can also fold into the dash. At the rear, the four-seat version gets an additional 9-inch touchscreen.
The Lotus Eletre will enter production later this year in China. We don't have an official on sale date for the US, but it's expected to arrive at some point in 2023.