Earlier this year Jeep unveiled three plug-in hybrid SUVs at the 2020 Consumer Electronics Show (CES), which is just the beginning of its electrified future. Jeep is planning a range of electrified vehicles as it attempts to become "the greenest, most sustainable SUV company in the world."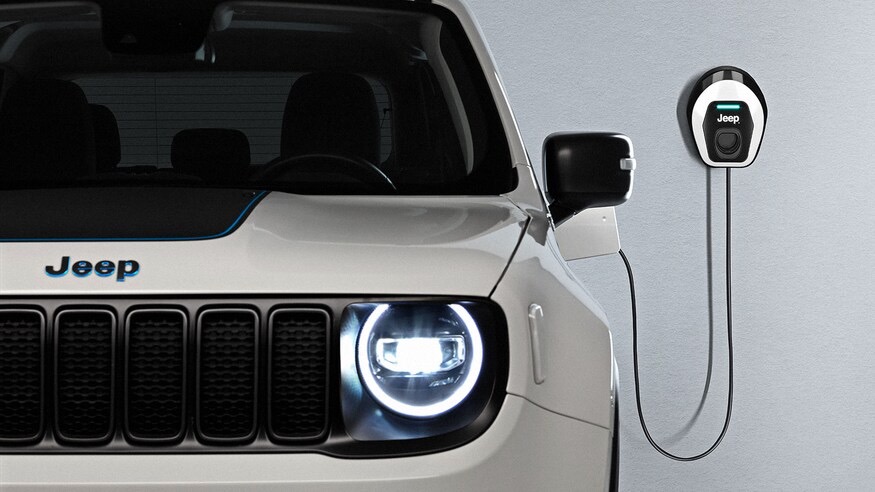 "There are so many things we need to bring together to make Jeep a modern, contemporary brand that will break through and sustain for the next 80 years," Jeep boss Christian Meunier told Autocar. "That's a big transition in our world."
Right now Jeep is focusing on electrified versions of the Renegade, Compass and Wrangler, but it is working on other vehicles, which includes fully-electric SUVs. Jeep is also reportedly working on a new "adventure" model with a fully electric powertrain.
"Think about a Wrangler Rubicon, full electric or PHEV," Meunier said. "This is a car that's going to do 0-60 mph in six seconds, potentially, so you're going to get acceleration you're never going to get with an engine. You're going to get the most capable Jeep ever."
Fiat Chrysler Automobiles chief Mike Manley stated back in 2018 that Jeep would have four EVs in its lineup by 2022 when he was the Jeep CEO. It's not clear yet if those plans have changed, but it's good to hear that EVs are still a priority.


"Either you try to be compliant and do the bare minimum or you embrace it and go full speed on it," Meunier stated. "The latter is the way we should go, because we have the opportunity to make some really, really exciting products, and I think the company is convinced of that. You'll see a lot of electrified products in the next few years. It's not about having small cars to offset big cars; every car will have a role to play."
Since their debut in January, Jeep hasn't released any other information about its 4xe-badged versions of the Wrangler. But we do know that the Compass and Renegade plug-in hybrids are powered by a 237-hp powertrain and have a 31 mile electric range in Europe.