The Jeep Grand Wagoneer is almost back with the debut of the Grand Wagoneer concept, which previews the production version that's lated to arrive in 2021.
"Our new Grand Wagoneer Concept marks the first step in the rebirth of Wagoneer – a true and rare premium American icon," said Christian Meunier, global president of the Jeep brand – FCA.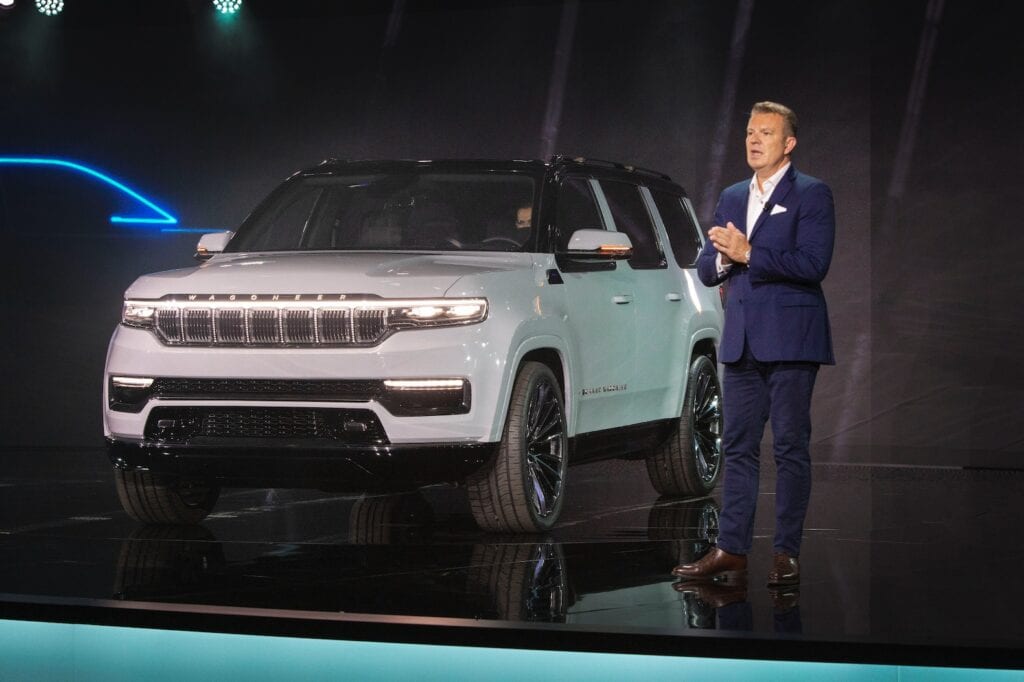 While it's technically labeled as a concept, the Jeep Grand Wagoneer we see here looks so close to production, that we don't expect a lot of changes between the two. The three-row SUV will be positioned at the top of Jeep's lineup and it's expected that some trim levels will be priced around $100,000. But if that's too much, a smaller version named the "Wagoneer" is also expected.
On the outside the Grand Wagoneer features a bold design with a unique front fascia with a cool light signature. The Wagoneer name above the grille is also illuminated. While there are some cool design traits, the overall look of the Grand Wagoneer does look a bit more like a minivan at some angles. It's big pillars aren't doing it any justice. The concept also rides on massive 24-inch wheels, but surprisingly they don't look that big in the wheel arches.
"The Grand Wagoneer Concept is inspired by the original, but with a modern interpretation of luxury and freedom. We strived to create an elegant design with a timeless silhouette, featuring countless beautifully crafted details that come together to give it an undeniable presence," said Ralph Gilles, head of design – FCA.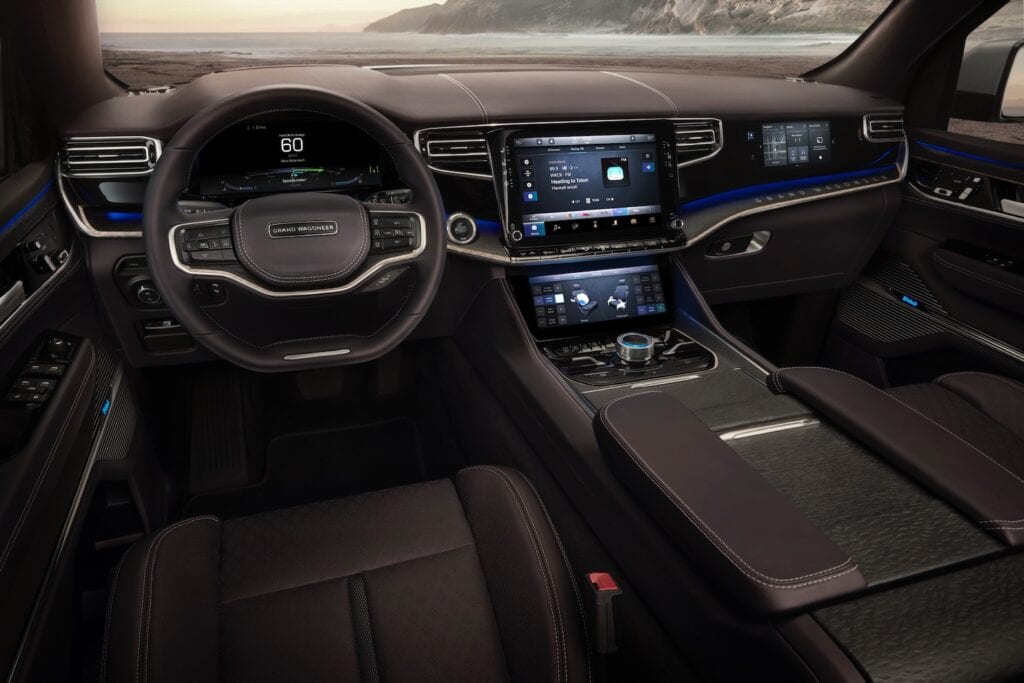 Inside the Grand Wagoneer features a luxurious interior that's packed with tech features, like a McIntosh audio system with 23 speakers and a 24-channel amp, two 10.1-inch entertainment screens for the passengers in the second row, another 10.1-inch screen for the rear climate controls, a 12.3-inch digital gauge cluster, a 12.1-inch touchscreen for the infotainment system and a 10.25-inch display for the climate controls.
The concept is powered by a plug-in hybrid powertrain, but no specs were announced. The Grand Wagoneer will also be available with three four-wheel-drive systems and an air suspension. It also has a four-wheel independent suspension.