The 2022 Hyundai Tucson is almost here. Hyundai gave us a teaser of the new Tucson with the Vision T concept at the 2019 Los Angeles Auto Show and from what we can see here, the 2022 Tucson won't be that different from the concept.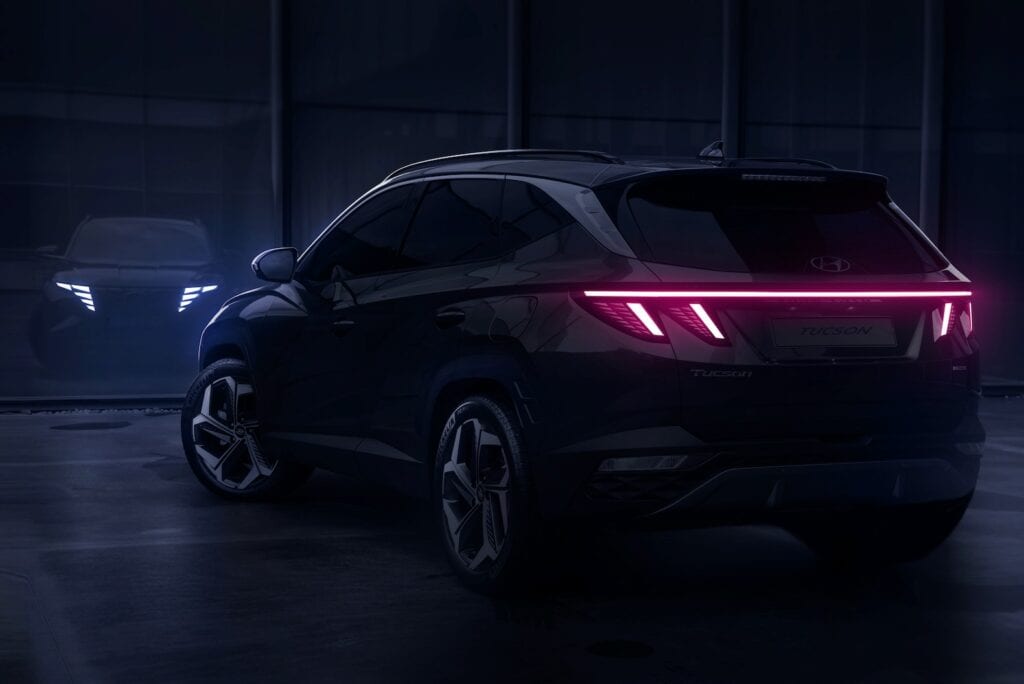 Hyundai has released two teaser photos of the 2022 Tucson, which is going to officially debut on September 14. At the front the new Tucson's grille is similar to the Vision T with its angular pattern and integrated headlights, which Hyundai calls Parametric Hidden Lights.
The fourth-generation Tucson is bigger and wider than its predecessor with a long hood and short overhangs and stretched wheelbase that gives it a "slink coupe-like character." Hyundai will offer the Tucson in long- and short-wheelbase versions, but in the US we expect only the longer version will be offered.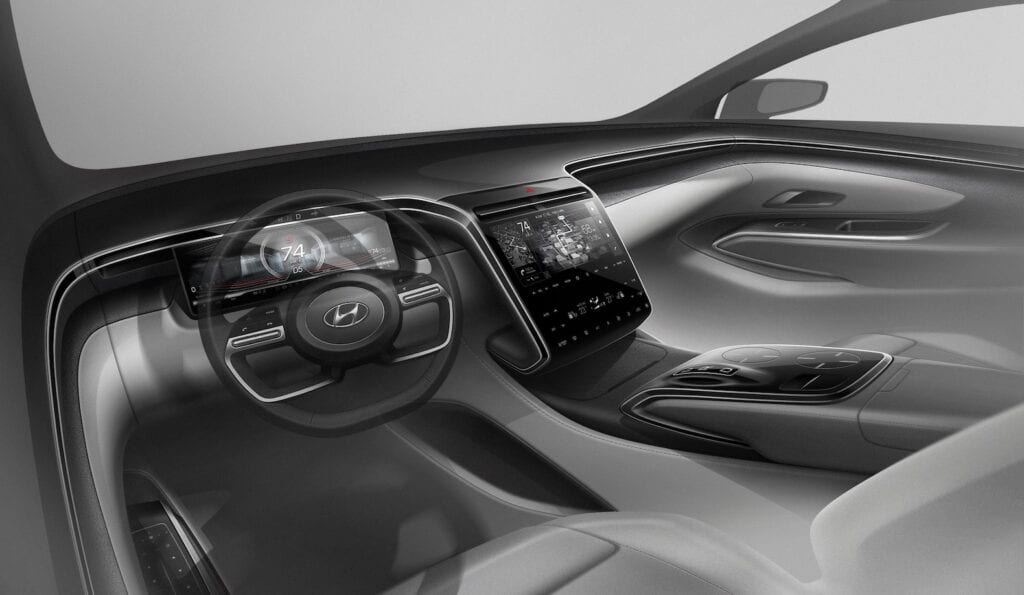 Inside the there's a dual cockpit layout with a big infotainment screen and a digital gauge cluster.
The 2022 Hyundai Tucson will debut on September 14 at 7:30 p.m. ET.