To showcase the off-road potential of the Passport and Ridgeline, Honda has unveiled the Passport and Ridgeline Adventure Lifestyle Projects, which are going to debut at the 2019 Overland Expo West in Flagstaff, Arizona.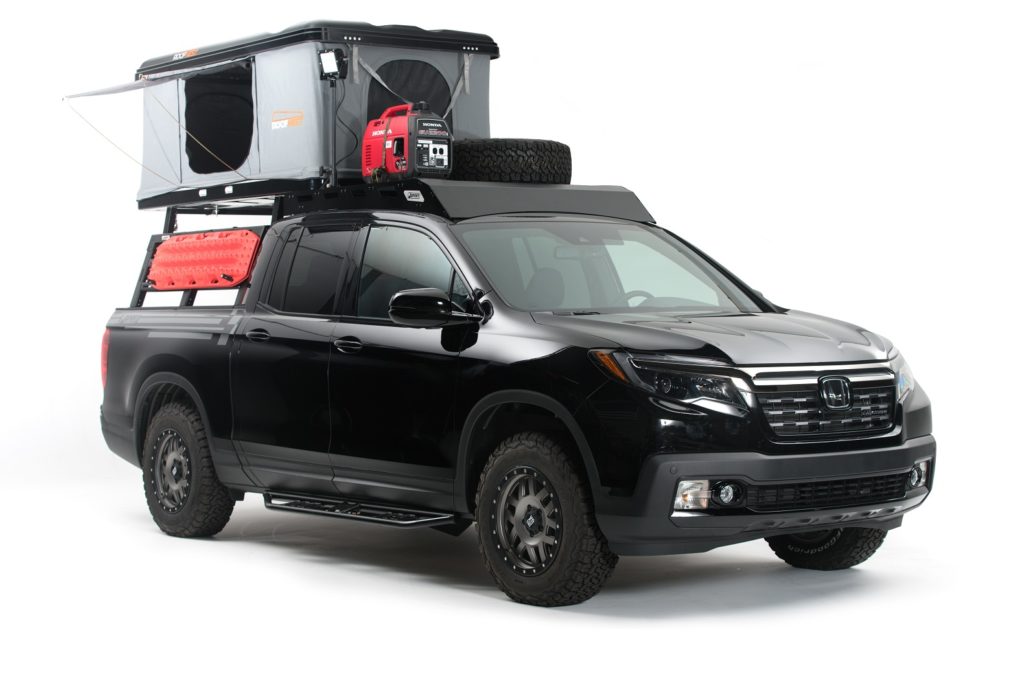 Both the 2019 Passport and Ridgeline Adventure Lifestyle Projects, have been equipped with Jsport Performance Accessories.
The 2019 Passport gets a Jsport lift kit that increases the ride height 1.5 inches in front and 0.75 inches in the rear. It also gets a new front skid plate, 18-inch Nitto RidgeGrappler tires and Jsport KMC XD wheels, a Jsport Plateau modular roof rack, a Roofnest Sandpiper rooftop tent, Jsport side steps, a Jsport external swinging spare tire holder and a revised front bumper. Lastly front and rear external lighting has been added.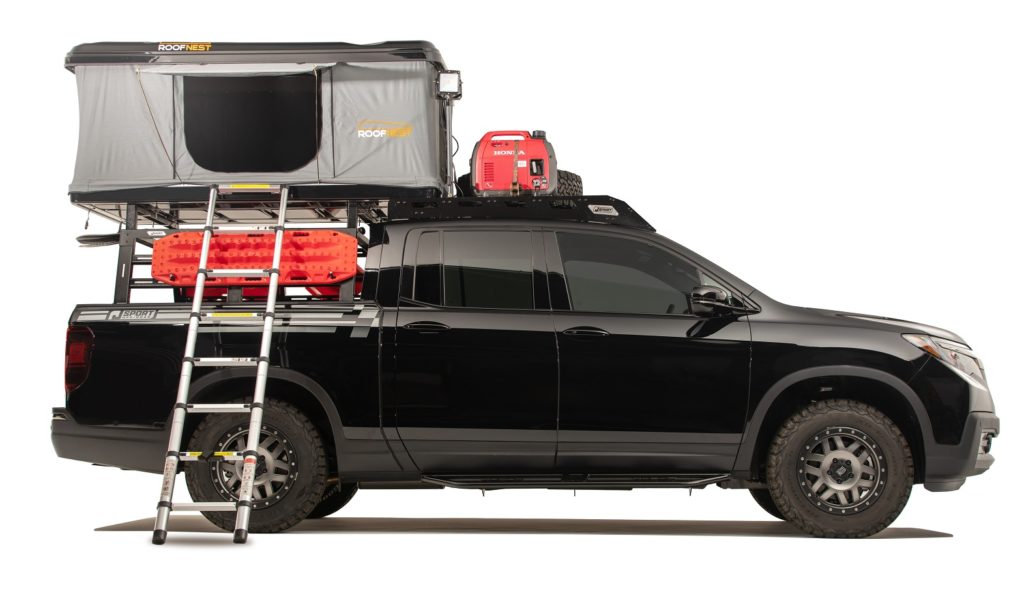 The Honda Ridgeline Adventure Lifestyle Project is based on the 2019 Honda Ridgeline Black Edition. It then gets additional skid plates, off-road wheels and tires, a leveling kit, Jsport sidesteps, a Plateau roof rack system, and a Mesa bed rack. All the Jsport mods to Ridgeline are available for purchase.