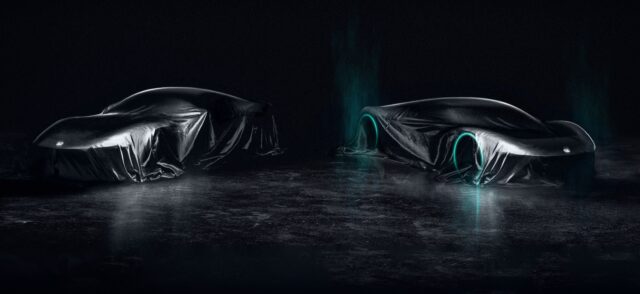 Honda has made some big announcements about its future, which will see it introduce 30 EV models globally by 2030 with production volume of more than 2 million units annually. Over the next ten years Honda will invest 5 trillion yen in electrification.
We already know that two of the EVs will be SUVs that Honda is partnering with GM to build. But what else does Honda have planned? It has been expected that the next-generation Acura NSX will switch to fully electric. Well it looks like Honda may have just confirmed that, by announcing that it will introduce two electric sports cars. One of them it is calling a "specialty" model, while the other is labeled as a "flagship" model. Thanks this teaser photo, this might be our first look at the next NSX.
"The "joy of driving" will be passed on to our models even in the era of electrification," Honda said in a statement.
Honda also plans to introduce the first EVs built on its new Honda e: Architecture in 2026. The automaker also recently announced plans to partner with GM to introduce affordable EVs by 2027.