If you're driving around in Australia, you may soon see a Honda Civic Type R, wrapped in police livery, in your rear view mirror. The Honda Civic Type R has joined the police force in New South Wales.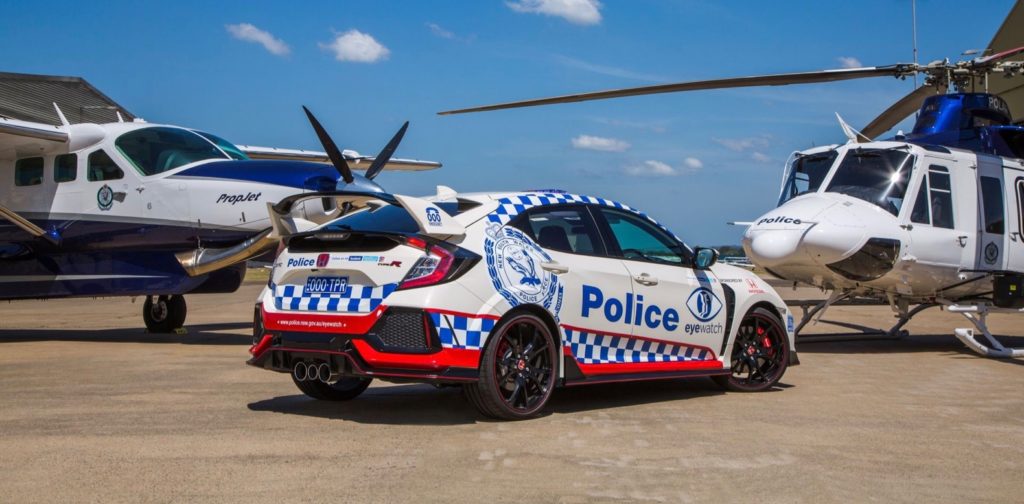 The Honda Civic Type R has been provided to the NSW police force as part of a 12-month partnership between Honda Australia and the NSW Police Force. The Civic Type R won't be used to actually chase criminals, but instead it has joined the Eyewatch social media initiative, which is connecting people with their local police and encouraging them to be active participants in making their communities safer.
"Honda Australia is delighted to partner with the NSW Police Force and take an active role in raising awareness of the Eyewatch program to help make our communities safer," said Honda Australia Director, Mr. Stephen Collins.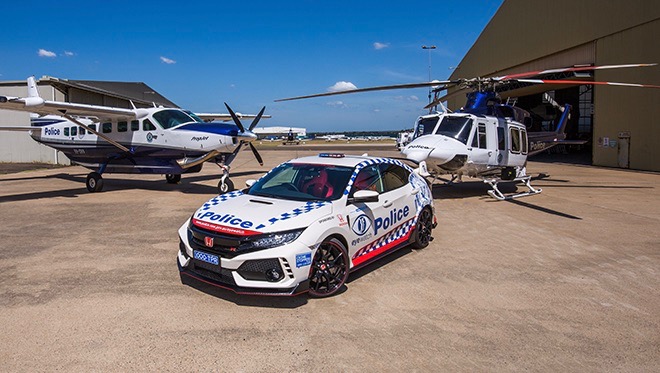 According to Honda, the 306-hp Civic Type R is a "great community engagement tool."
"At Honda we believe in the power of helping others, so this sponsored partnership with the NSW Police Force aligns seamlessly with work of The Honda Foundation and its goal of making a difference in the lives of people through giving back to the community that supports them."