Ford recently launched the fully electric Mustang Mach-E, but it looks like Ford isn't stopping there with its electrification plans. We already know that the F-150 Hybrid is coming soon, which will eventually be followed by a Mustang hybrid. Ford hasn't said much about the Mustang hybrid, which was officially announced in 2017, but a new report might provide some clues.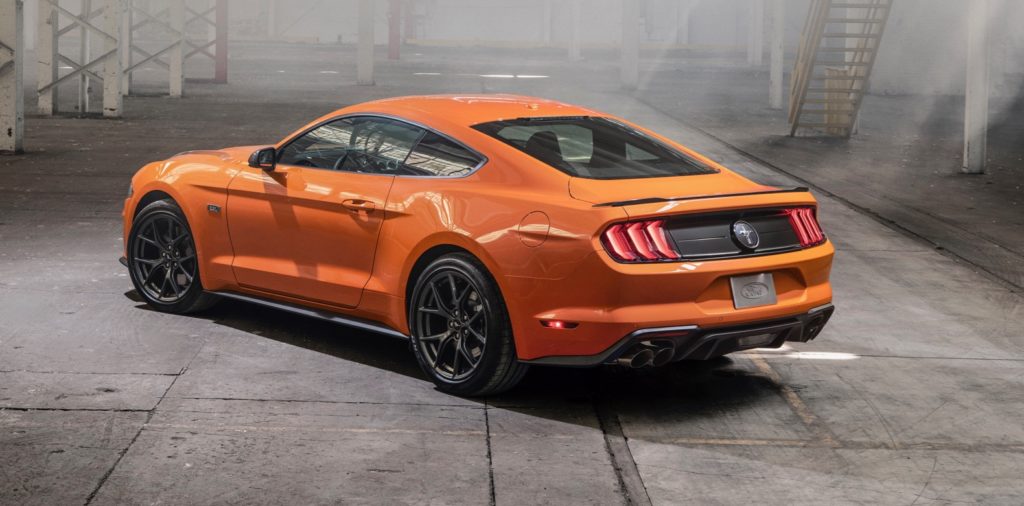 Autocar is reporting that the next-generation Ford Mustang is going to arrive in 2022 and will be offered with a hybrid powertrain. Back in 2017, Ford filed a patent in the U.S. that referred to drawings of a "twin-motor drive system for hybrid vehicle."
The technical drawings reportedly show a V8 that powers the rear wheels and two electric motors "mounted directly to opposing sides of the engine" that power the front wheels.
This means that the next Mustang, codenamed S650 will have all-wheel drive. Ford has yet to announce any big details about the 2023 Mustang, so we'll have to wait and see if the reports are accurate.