Ford has unveiled the 2021 F-150, which it says is all-new, but if you were hoping for a drastic change you'll be disappointed here. On the outside the 2021 Ford F-150 isn't a dramatic departure from the last generation, but it does get several upgrades to make it more modern.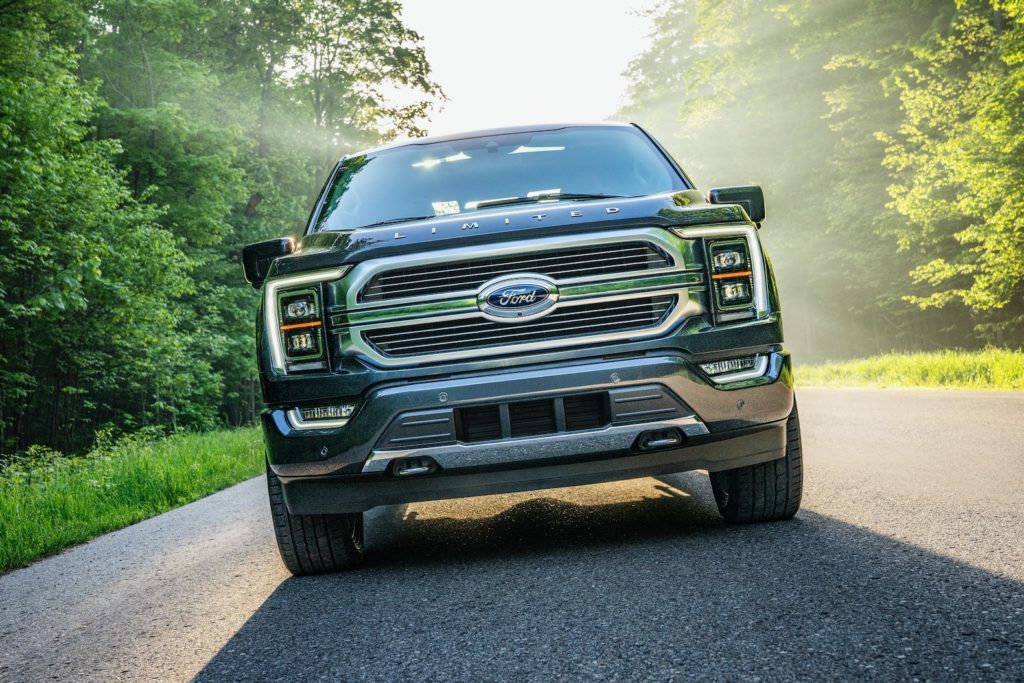 The F-150 is still the top dog, so Ford could easily make a case for not changing it much. It's still got that aluminum body, but if it weren't for the new face, we wouldn't really see it as that different. According to Ford, the new 2021 F-150 "has a bolder and even tougher look."
At the front there are now 11 different grille options and available LED headlights. It's also more aerodynamic now thanks to an air dam that automatically deploys, a new tab and redesigned tailgate.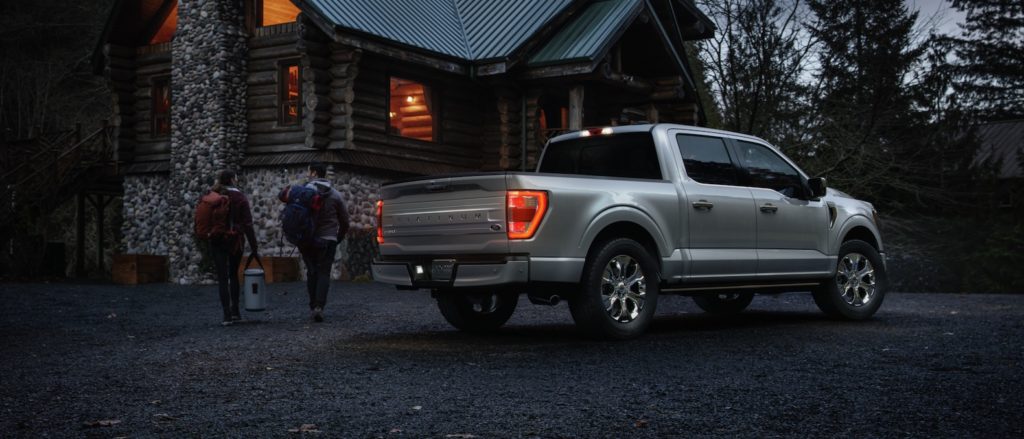 Under the hood there are six powertrain options, but five of them carry over from the last F-150. The big news is the addition of a new hybrid 3.5-liter PowerBoost powertrain. The hybrid powertrain mates a 3.5-liter V6 to a 47 horsepower electric motor and a 10-speed automatic transmission. Ford didn't release the specs for the new F-150 Hybrid, but it estimates that it will have a 700 mile driving range and be able to tow at least 12,000 pounds.
A Pro Power Onboard generator is available with a 2.0-kilowatt output on the non-hybrid F-150, while PowerBoost-equipped F-150 comes standard with 2.4 kilowatts of output or an optional 7.2 kilowatts of output. Power is accessible through in-cabin outlets and up to four cargo bed-mounted 120-volt 20-amp outlets, with a 240-volt 30-amp outlet on the 7.2-kilowatt version.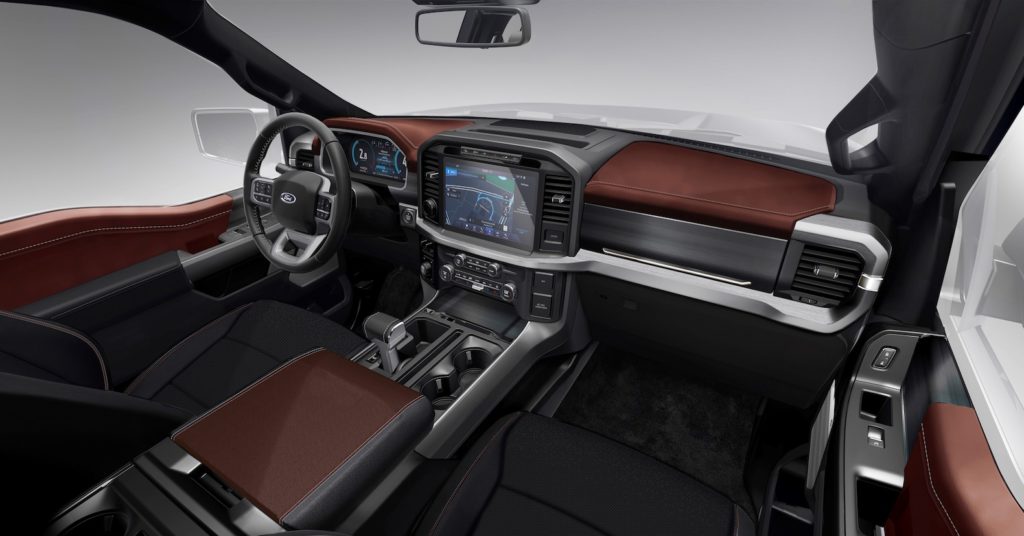 While the exterior changes look more like a facelift than an all-new F-150, inside the updates are more significant. There's a new 12.0-inch touchscreen and a 12.0-inch digital gauge cluster that give the new F-150 a more modern look and feel. The screens feature the Sync 4 infotainment system and wireless Apple CarPlay and Android Auto. The XL and XLT models comes with a smaller 8.0-inch touchscreen, which is a nice improvement over the old 4.2-inch screen.
Besides the new tech, Ford also made the interior of the new F-150 easier to work in as well, since an available fold-down flat work surface lets drivers use their laptop easier in the truck. To convert into a work space the shifter folds down and the top of the center console armrest folds down. Available Max Recline Seats with nearly 180 degrees of recline help drivers rest between jobs.
The tailgate has also been optimized with integrated tie-down locations and clamp pockets. An available flat Tailgate Work Surface also includes integrated rulers, a mobile device holder, cupholder and pencil holder.
The 2021 Ford F-150 is scheduled to arrive this fall, including the F-150 Hybrid. The bigger news is the electric F-150, which should arrive within the next two years.