Fisker has announced that production of the Ocean electric SUV has begun at a carbon neutral plant in Austria.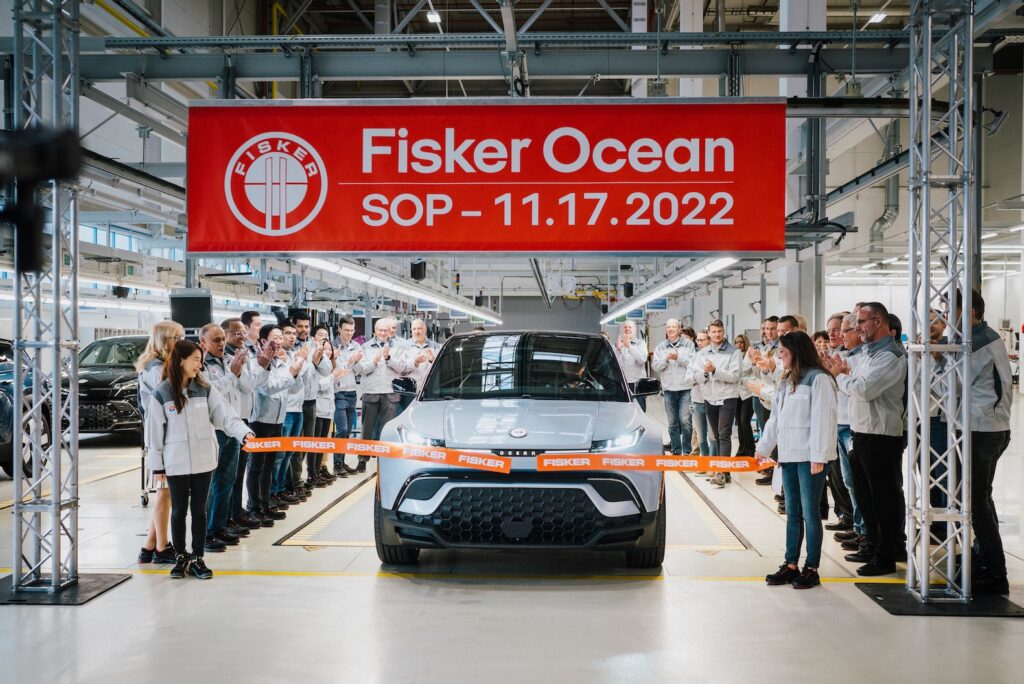 Production is slated to ramp up slowly, since Fisker plans to only build 800 units in Q1 2023, which will be increased to over 8,000 units in Q2, more than 15,000 units in Q3 and it plans to close out 2023 with a total 42,000 units built. Fisker says that it has received over 63,000 reservations for the Ocean.
The top spec Fisker Ocean Extreme has a range up to 350 miles and is powered by a dual-motor all-wheel drive powertrain. It also comes standard with a 17.1-inch screen, the SolarSky roof, California mode and a digital radar system. It's priced at $68,999. There's also the limited Fisker Ocean One, which will be the first 5,000 units built. The Fisker Ocean One is already sold out.
Fisker has already announced its next EV, the Pear. It's slated to arrive in 2024 and a price tag starting below $29,900.