Porsche has unveiled the newest version of the Taycan electric car, which is the new entry-level version that's simply called the Taycan. It's the fourth version of the Taycan, which includes the 4S, Turbo and Turbo S models.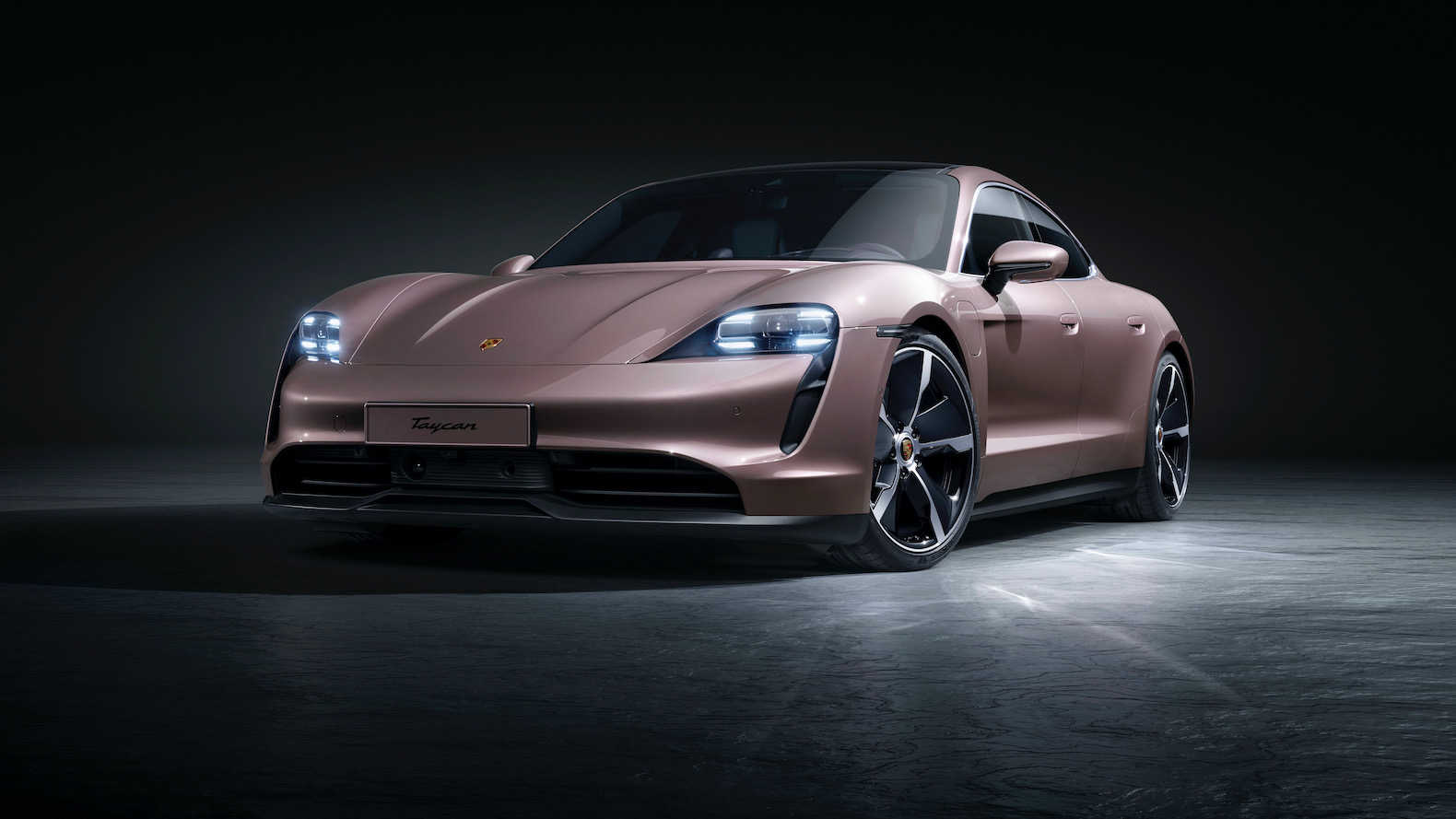 The new base Taycan stands apart from the other models, since it has a rear-wheel drive setup, unlike the other models that have dual motors, which gives them all-wheel drive. The base Taycan is powered by a single electric motor with 321 horsepower and 250 pound-feet of torque, that powers the rear wheels. Launch control amps up the power rating to 402 hp and 254 lb-ft. The standard battery is a 79.2-kilowatt-hour lithium-ion unit.
If buyers opt for the Performance Battery Plus ($5,780) that includes a larger 93.4-kWh battery and more power. It has 375 hp and 250 lb-ft of torque, which can be increased to 469 hp and 263 lb-ft. with launch control.
Porsche says that the entry-level Taycan can do the 0-60 mph sprint in 5.1 seconds. To compare the Taycan 4S needs only 3.8 seconds to reach 60 mph and the top spec Turbo S only needs 2.6 seconds. The top speed for the Taycan is 143 mph compared to 155 mph for the 4S and 161 mph for the Turbo and Turbo S models.
Porsche hasn't announced the EPA-estimated driving range for the Taycan, but we don't expect it to rival the Tesla Model S. The Taycan 4S only has a 203 mile range with the larger battery.
The pricing for the 2021 Porsche Taycan starts at $81,250, including the destination charge.