Ram has surprised us today with the debut of the production version of the 2024 Ram 1500 electric pickup. The big news here is how different the 1500 REV looks compared to the EV concept version that we saw last month. Instead of adopting the futuristic looks of the concept, the production version looks similar to the gas-powered version, just with unique front and rear fascias.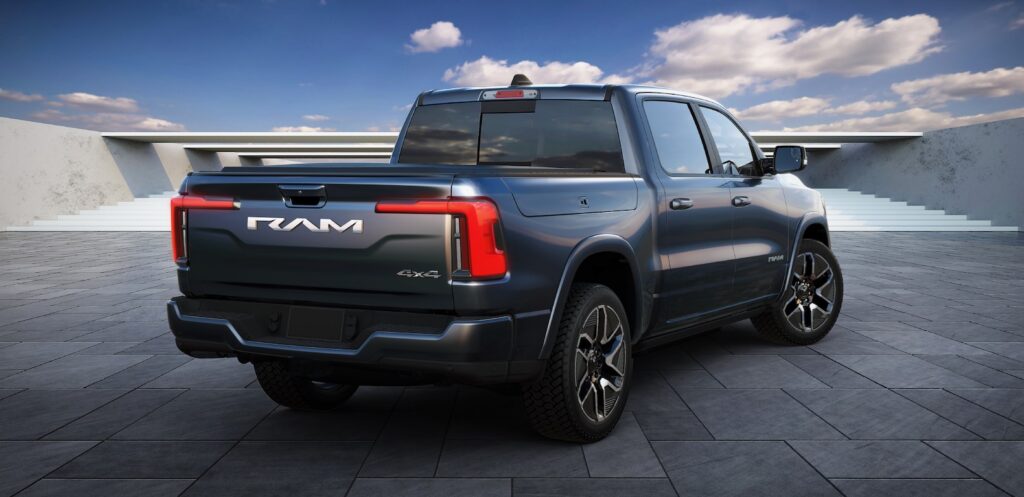 While the shape of the 1500 REV may look close to the gas-powered 1500, under the skin it rides on a different platform called STLA Frame. The specific platform has been designed for body-on-frame EV models. Given the fact that the production version isn't a huge departure from other Ram pickups, the concept's third-row seats are probably not making it to production.
Ram will show off the 1500 REV during a Super Bowl commercial tonight and powering up a website called RamREV.com where buyers can place a $100 refundable deposit.
Production of the 2024 Ram 1500 REV is slated to start next year.