Last month Mazda unveiled the plug-in hybrid version of the MX-30 EV, called the MX-30 e-Skyactiv R-EV. The big news here is that the MX-30 plug-in hybrid is powered by a rotary range extender engine, which marks the return of the rotary engine. There have been rumors that Mazda will not bring the MX-30 rotary to the U.S., but that might not be the case.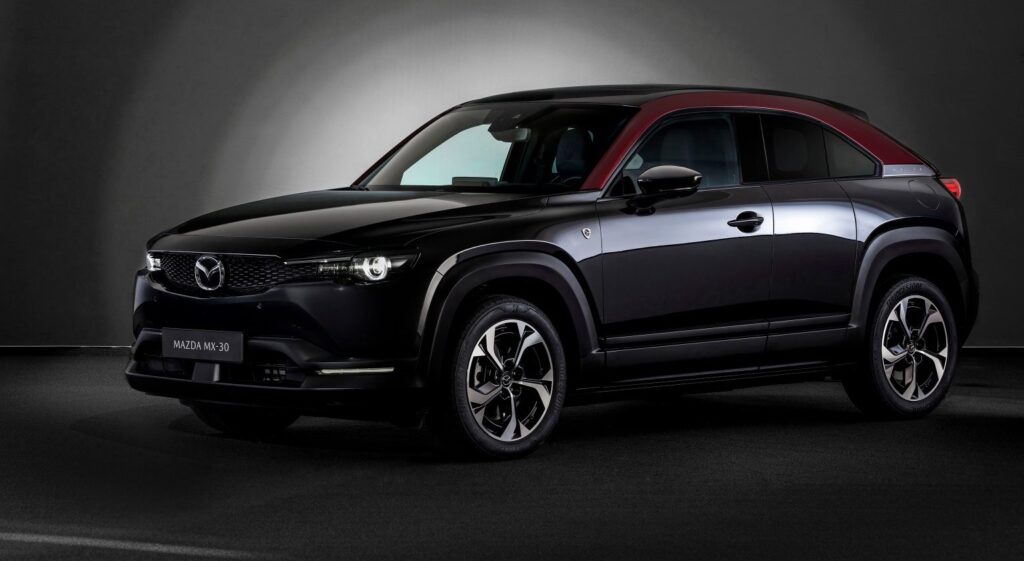 Speaking to Automotive News, Jeff Guyton, Mazda's North American CEO, revealed that the MX-30 plug-in hybrid has not been ruled out for the U.S. Guyton stated that Mazda has decided "to prioritize MX-30 rotary for Europe and for Japan where the product is more suited to the roads and those customers. It doesn't mean it's a no for the U.S."
Fortunately Mazda has already unveiled another plug-in hybrid SUV that will be coming here, the 2024 CX-90. The large three-row crossover replaces the CX-90 and is offered with a 2.5-liter four-cylinder engine and an electric motor that generate a combined 323 hp and 369 lb-ft. of torque. The CX-90 plug-in hybrid is powered by a 17.8-kilowatt-hour battery pack, but Mazda has not announced the electric range estimates.