If you're looking for another adventure or want to improve your off-road driving skills with your Ford Bronco Raptor, Ford has announced that it is opening a new Off-Roadeo school in Las Vegas this summer.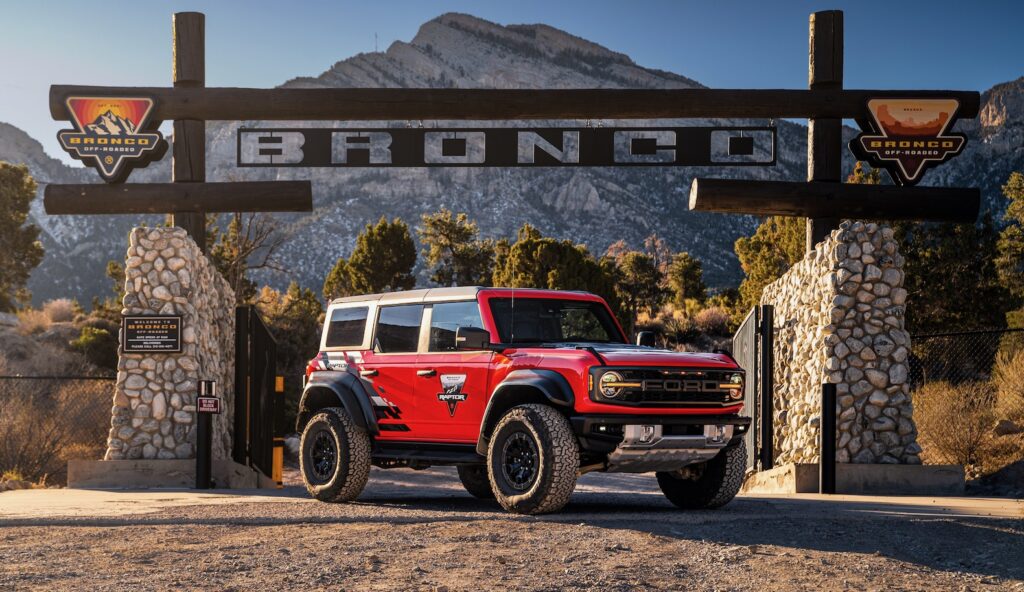 "Bronco Raptor customers want to experience their SUVs in the Ultra4-inspired habitat it was developed for," said Mark Rushbrook, global director, Ford Performance Motorsports. "Just like the King of the Hammers race, our Bronco Off-Roadeo Raptor Experience for our customers combines all of the thrilling and unforgiving terrain and conditions of the Mojave Desert with professional off-road instructors and school-provided Bronco Raptors for a Built Wild experience."
The 2022 and 2023 Bronco Raptor comes with a full-day of professionally-instructed driving experience at the basecamp facility at Mt. Potosi, minutes from the Las Vegas strip. Ford says that the one day experience "adds all-new technical trails and thrilling challenges to build skills, while practicing Tread Lightly! principles to promote responsible off-roading." More than 31,000 Bronco owners and guests have attended or registered to attend Bronco Off-Roadeo at its four locations in Texas, Nevada, Utah and New Hampshire.