McLaren has unveiled the successor to the 720S, called the 750S. It gets several updates and improvements with about 30 percent of its components being new or changed. The 750S will be available in coupe and hardtop convertible (Spider) versions.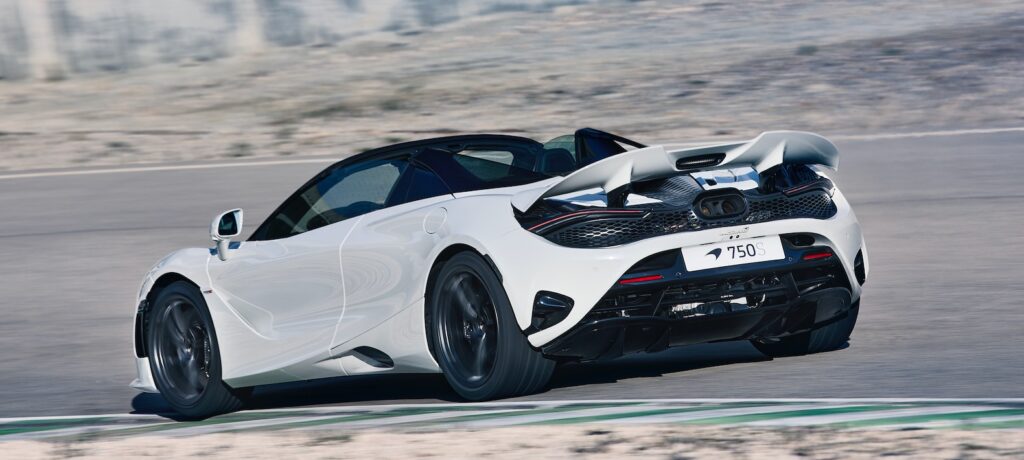 The McLaren 750S is powered by a twin-turbocharged 4.0-liter V8 with 740 horsepower and 590 pound-feet of torque, that's mated to a 7-speed sequential transmission. All that power is sent to the rear wheels.
McLaren says that the 750S can accelerate from 0-60 mph in 2.7 seconds and 0-124 mph in 7.2 seconds (Spider 7.3 seconds). Both body styles have a top speed of 206 mph. The 750S has a 0.24-inch wider front track and new suspension. It gets McLaren's new Proactive Chassis Control III, with three percent softer front springs and four percent stiffer rear. The vehicle lift system has also been improved and can raise the front of the 750S in four seconds.
On the outside the design looks familiar, but there are some design changes, like a new front bumper and an extended front splitter. At the rear the rear wing is 20 percent larger. At the rear there's a center-exit exhaust system, which pushed the rear wing two inches higher. Other updates include a new rear bumper and bigger air intakes ahead of the rear wheels.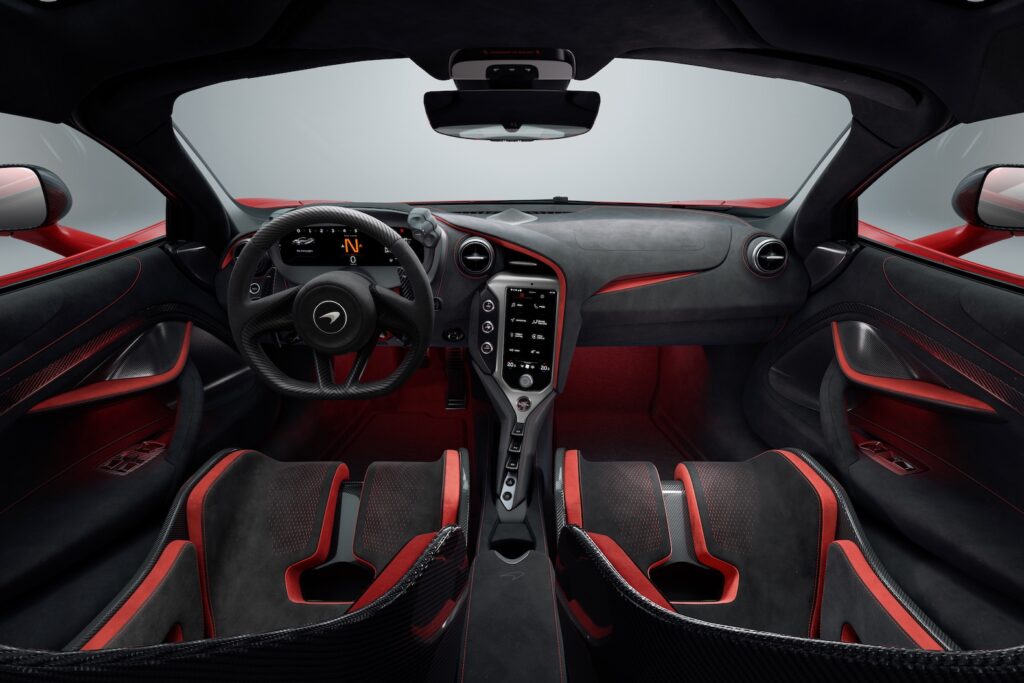 Inside there are new displays and Apple CarPlay is standard.
The pricing for the 2024 McLaren 750S starts at $324,000, in addition to destination fees. The 750S Spider starts at $345,000. McLaren has not announced when it will go on sale.