Audi has released new teaser photos of its next EV, the 2024 Q6 e-tron electric SUV. These photos show prototypes of the new Q6 e-tron being put through the paces in Northern Europe.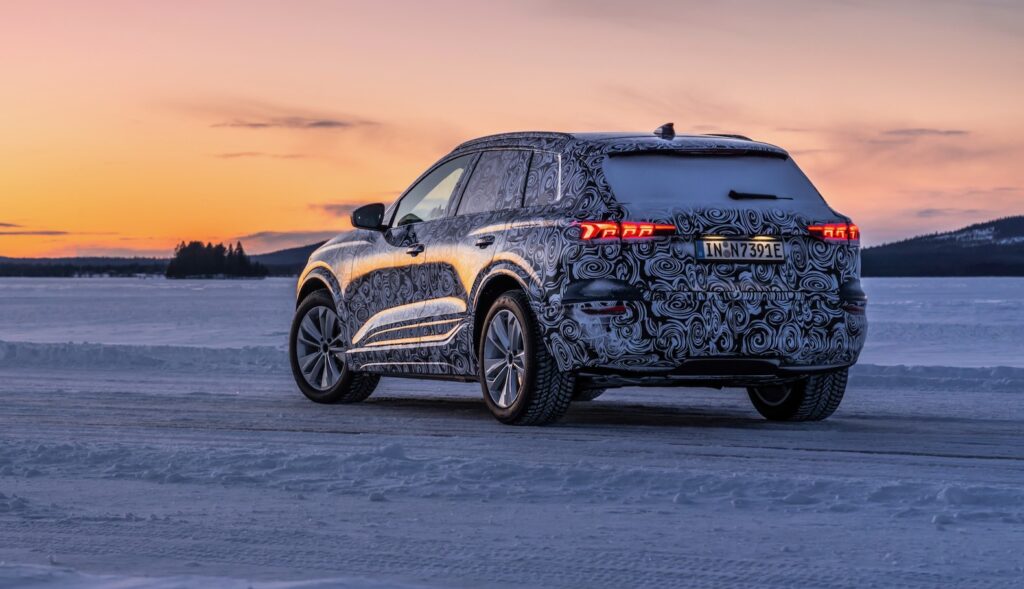 The Q6 e-tron is the first EV to be built on the new Premium Platform Electric (PPE) technology platform, which Audi developed with Porsche. It features an 800-volt electrical system. Audi has not released any specs, but since the Q6 e-tron will share its platform with the Porsche Macan EV, the RS version might have around the same 600 horsepower as the top spec Macan EV.
The Q6 e-tron will be offered in two versions, just like the Q8 e-tron and Q4 e-tron, which come in SUV and Sportback versions. Audi has not announced when the 2024 Q6 e-tron will debut. The Q6 is just the beginning, since Audi has confirmed that it will introduce more than 20 new models by 2025 and more than ten of which will be electric.