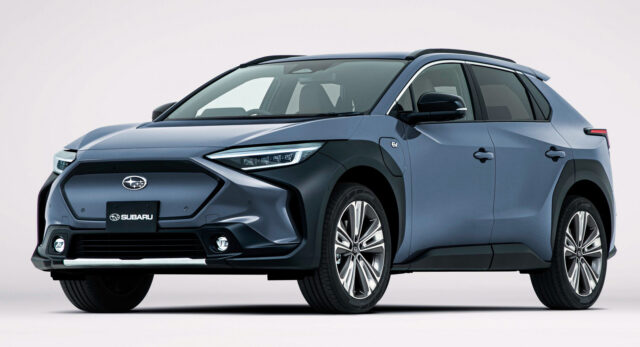 Next week we're going to get all the details about the US-spec 2023 Subaru Solterra electric crossover, but today Subaru has unveiled the JDM spec version. What we see here is pretty much what we can expect to arrive in the US.
The Solterra is Subaru's first electric vehicle and it's basically a slightly different version of the Toyota bZ4X. Compared to its Toyota twin, the Solterra has a slightly different grille, different headlights and a unique lower bumper. At the rear the differences are smaller with slightly different taillights than the bZ4X.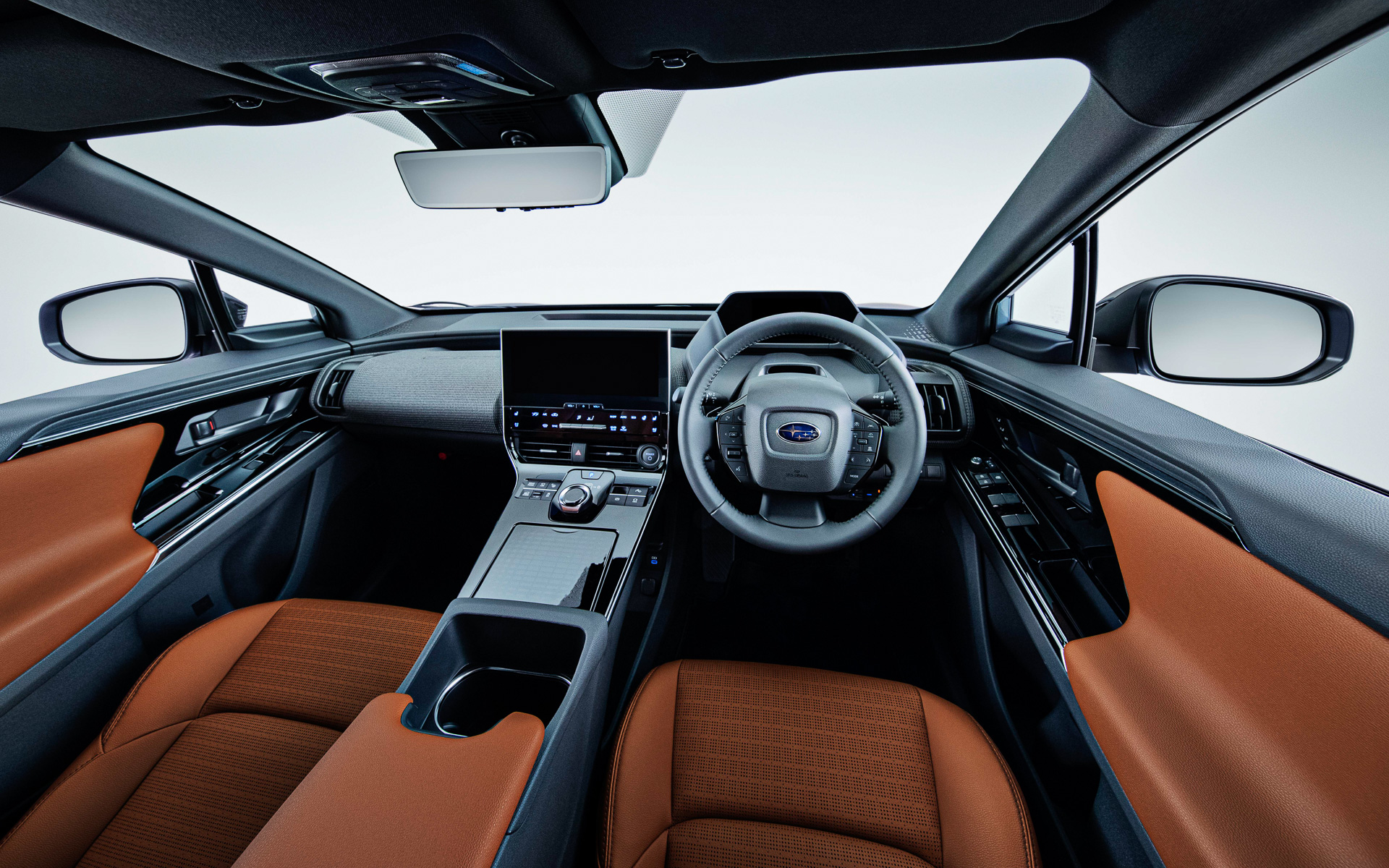 Inside the interior is also nearly identical between the two EVs, but we do notice that the Solterra has a normal steering wheel, that's different than the bZ4X's yoke.
Under the skin, both EVs are based on the same platform, which Subaru calls the e-Subaru Global platform. The EV can be equipped with either one or two electric motors and a 71.4-kilowatt-hour battery. On the Japanese cycle the front-wheel drive Solterra has a 330 mile range, while the AWD version has a 285 mile range.
The 2023 Subaru Solterra will go on sale in the middle of 2022, but stay tuned for all the US-spec details on November 17.