Mazda is getting ready to introduce several new SUVs, which started with the 2023 CX-50. Now Mazda has unveiled its next one, the 2023 CX-60. The CX-60 is slightly bigger than the CX-50 and arrives as the brand's first plug-in hybrid.
Unlike the rest of Mazda's SUVs, the CX-60 is based on a new rear-wheel drive platform, called the Skyactiv Multi Solution Scalable Architecture. The PHEV version is powered by a 2.5-liter four-cylinder engine that's mated to an electric motor. The gas engine generates 189 horsepower, while the electric motor has 134 hp. The powertrain generates a combined 323 hp and 369 pound-feet of torque.
The CX-60 can accelerate from 0-62 mph in 5.8 seconds and it has a top speed of 124 mph when its using the PHEV powertrain or 87 mph if its only using electric power. The 17.9-kWh lithium-ion battery gives it an electric range of 39 miles on the WLTP cycle.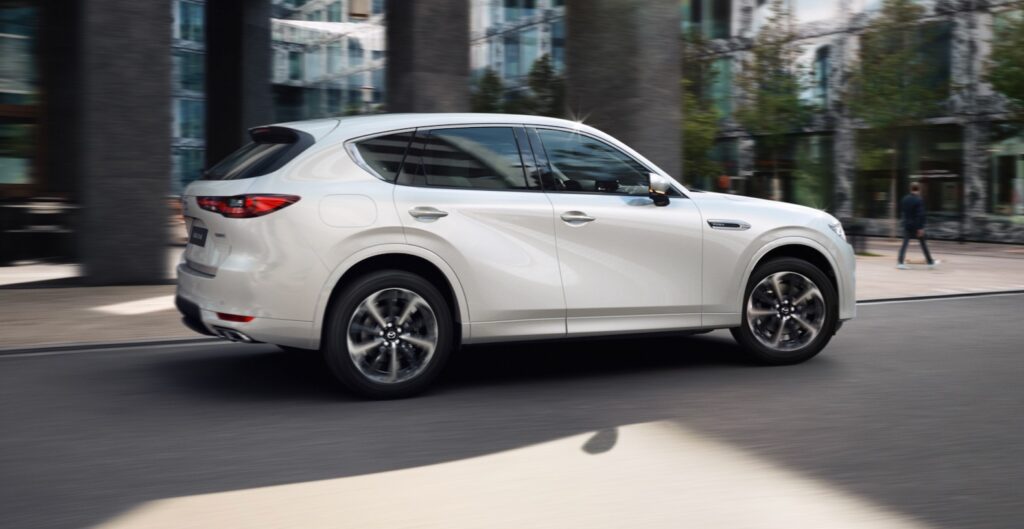 Following the introduction of the CX-60 PHEV, Mazda will introduce inline-six gasoline and diesel engines. The 3.0-liter gas engine is called the e-Skyactiv X and the 3.3-liter diesel is called the Skyactiv-D. Both engines utilize 48-volt mild-hybrid tech.
The powertrains are all mated to a new eight-speed automatic transmission.
Inside the interior looks luxurious with its minimalistic design, which aligns with the brand's ambitions to become a luxury brand. There's a 12.3-inch infotainment system and a digital instrument cluster as well.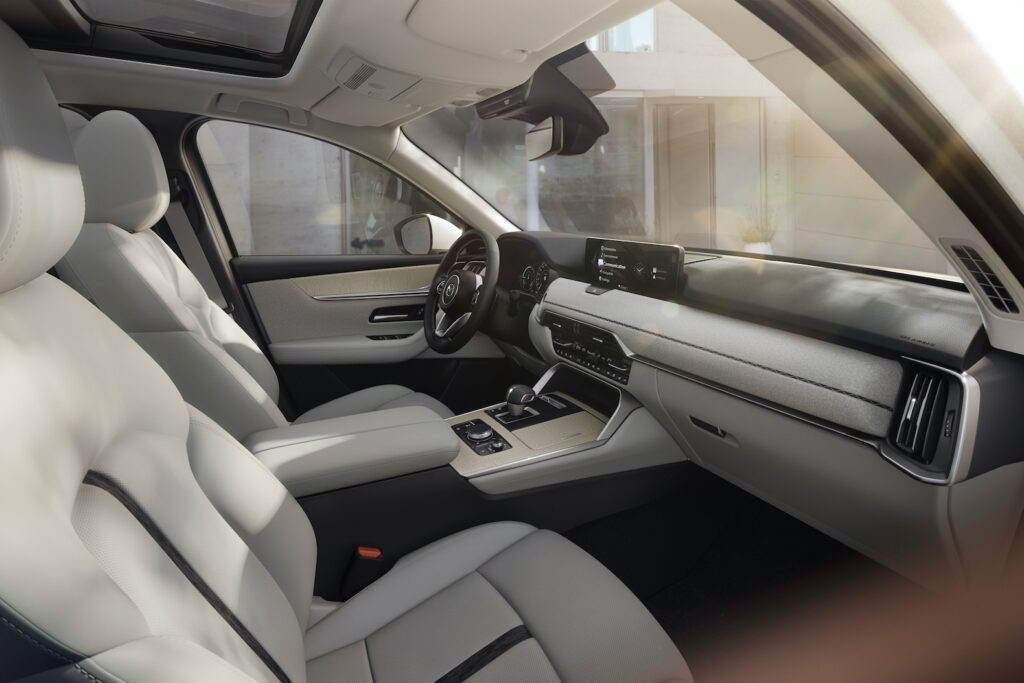 The CX-60 will be sold in Europe, Japan and other markets. Here in the US, we will get the upcoming CX-70, CX-80 and CX-90 models.