The 2023 Kia Niro has made its US debut today at the New York Auto Show. Just like before the 2023 Niro is available in hybrid, plug-in hybrid and fully electric versions. Kia revealed the second-generation Niro last year, so what we see here isn't too surprising, but now we have all the specs.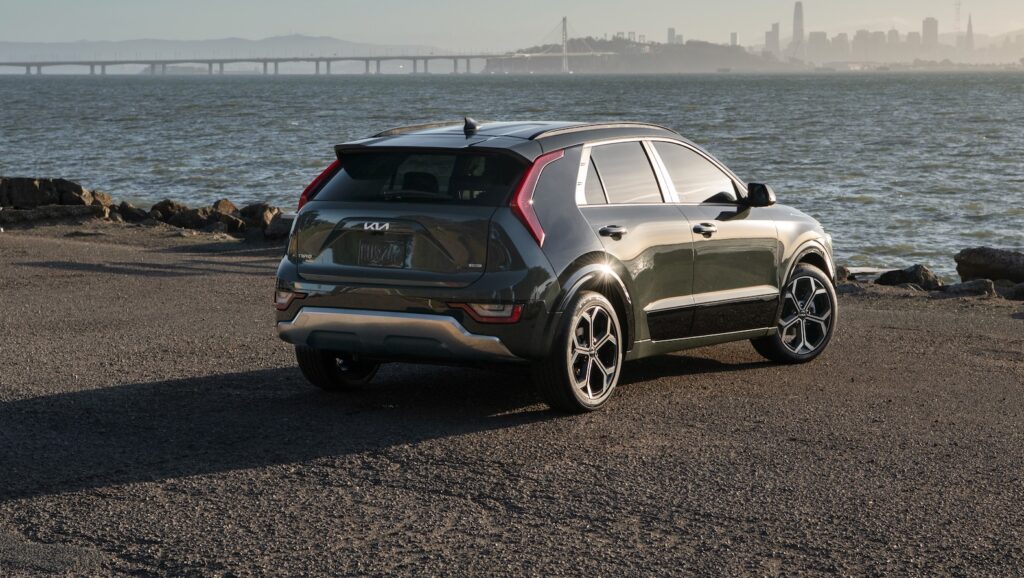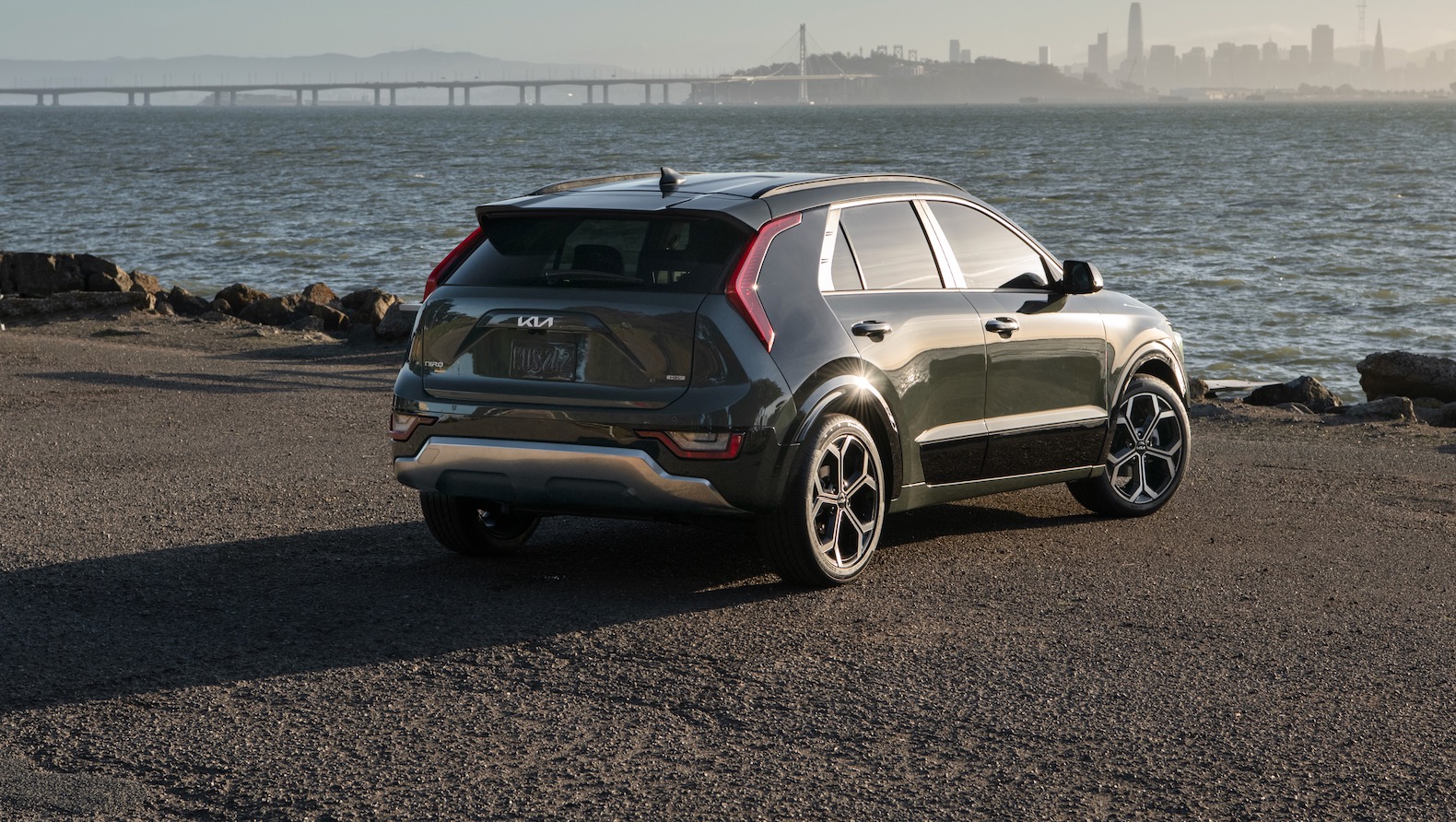 The Niro is only available with front-wheel drive and it's based on the same platform as the outgoing Niro. The Niro hybrid is powered by a 1.6-liter four-cylinder and an electric motor that generate a combined 139 horsepower and 195 pound-feet of torque. That's the same as the outgoing model. The Niro hybrid is expected to get a 53 mpg combined rating, which is an increase of 3 mpg.
The Niro PHEV gets a bigger electric motor and a bigger 11.1-kWh battery pack. The Niro PHEV has 180 horsepower and 195 lb-ft. of torque and an estimated 33 miles of electric range, a 25 percent improvement. The fully electric Niro is powered by a 201 hp electric motor and a 64.8-kWh battery. The Niro EV is expected to have a driving range up to 253 miles and it can be recharged in under seven hours using a Level 2 charger. The Niro EV is available with an optional heat pump and battery warmer help preserve range in cold temperatures.
The Niro hybrid and PHEV versions also get a new Green Zone Drive Mode, which automatically puts the Niro in EV mode in residential areas.
Inside the 2023 Niro is available with two 10.3-inch screens, while wireless Apple CarPlay and Android Auto is standard. Other available features include a head-up display wireless phone charger, a Harman Kardon audio system and heated and ventilated seats.
On the safety front, the Niro is available with Kia's Highway Driving Assist II system that integrates automatic lane changes and machine learning for the adaptive cruise control.
The 2023 Kia Niro will arrive this summer.