BMW has unveiled the third-generation 2023 BMW X1 crossover. BMW's smallest crossover is now a bit larger with styling that looks a bit more grown up and upscale than the last generation.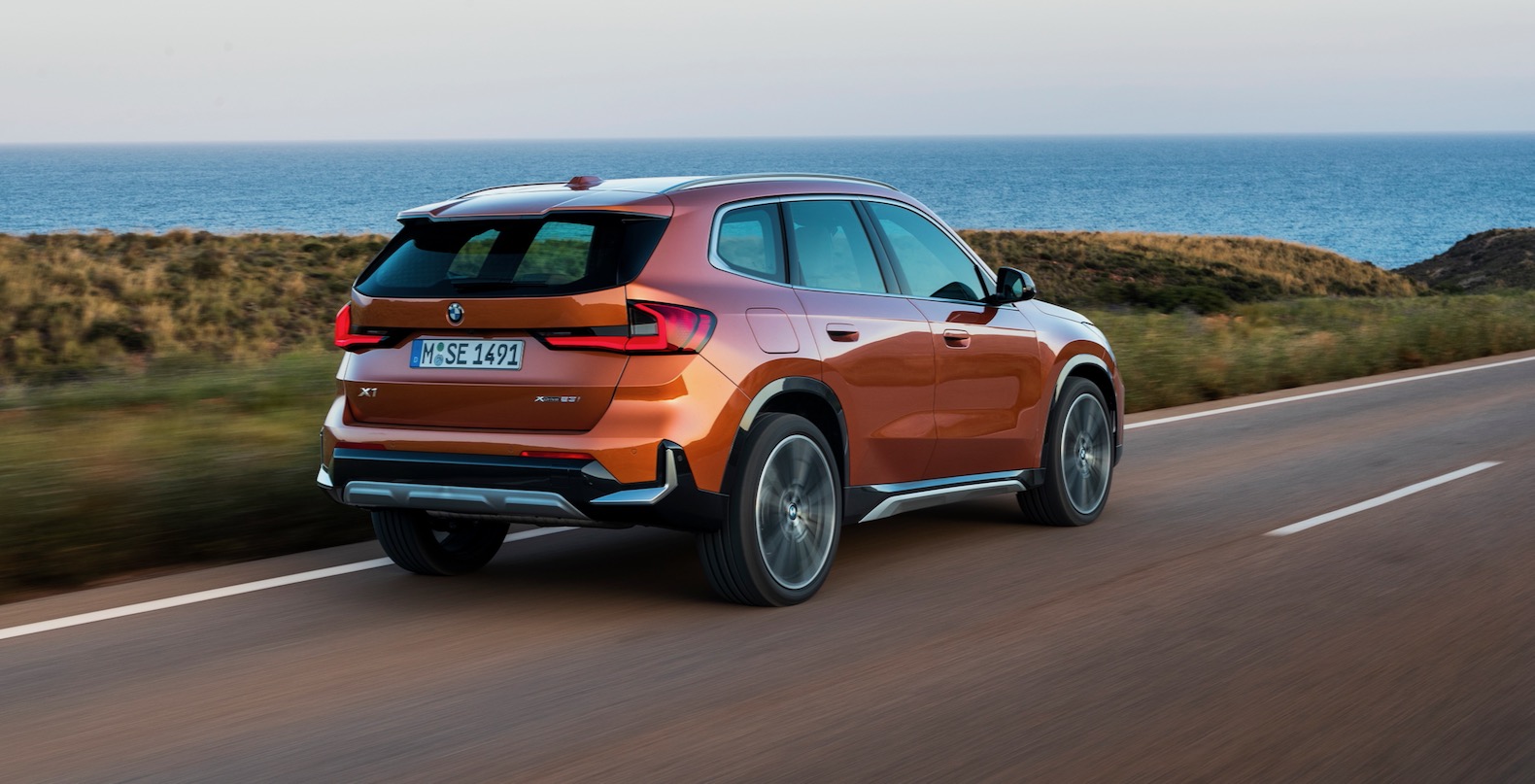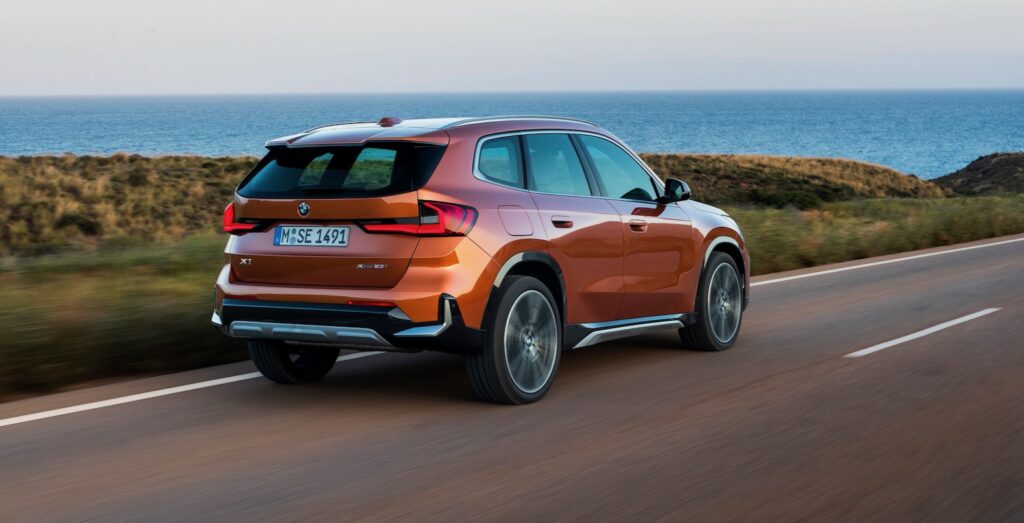 On the outside, the 2023 X1 is 1.7 inches longer with a wheelbase that is almost 1 inch longer than the last generation. The width has also increased by 0.9 inches and it's 1.7 inches taller. The bigger dimensions obviously mean that there will be a bit more interior space than before. Overall the styling of the new X1 looks a bit more rugged than its predecessor and luckily its squared off kidney grille isn't as in your face, like the 4-Series or updated X7.
The X-Line and M Sport packages are available, just like before. The X-Line package adds Satin Aluminum accents and is available with 20-inch wheels, while the M Sport package adds bigger air intakes and a different rear bumper.
Inside the new X1's interior got a nice upgrade with a new curved display that runs iDrive 8. The digital gauge cluster measures 10.7 inches and the infotainment screen is 10.25 inches. In between the driver and front passenger there's a new floating armrest, which deletes the shift lever for a toggle set up. There's also an inclined wireless charger, which keeps your phone in clear view.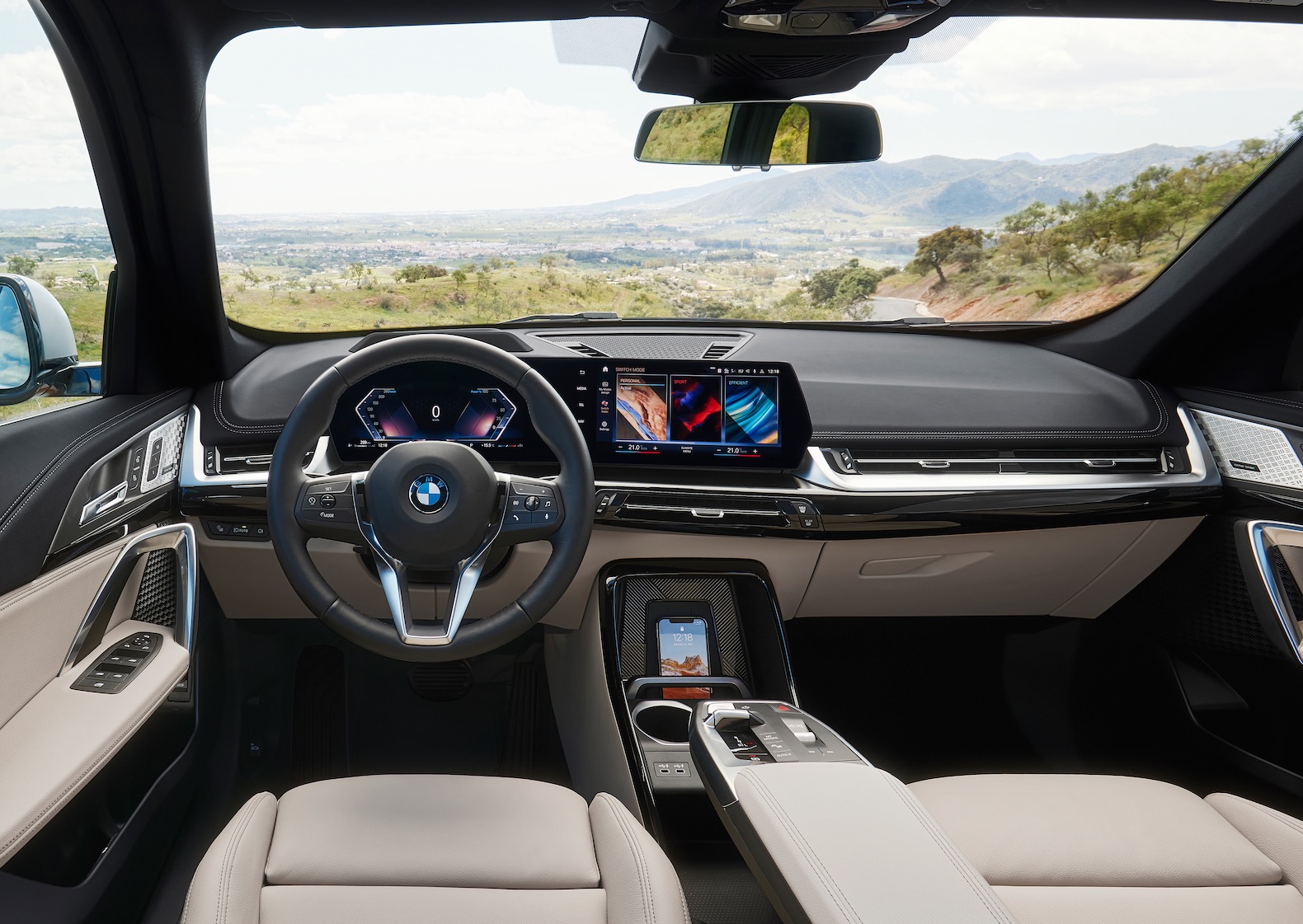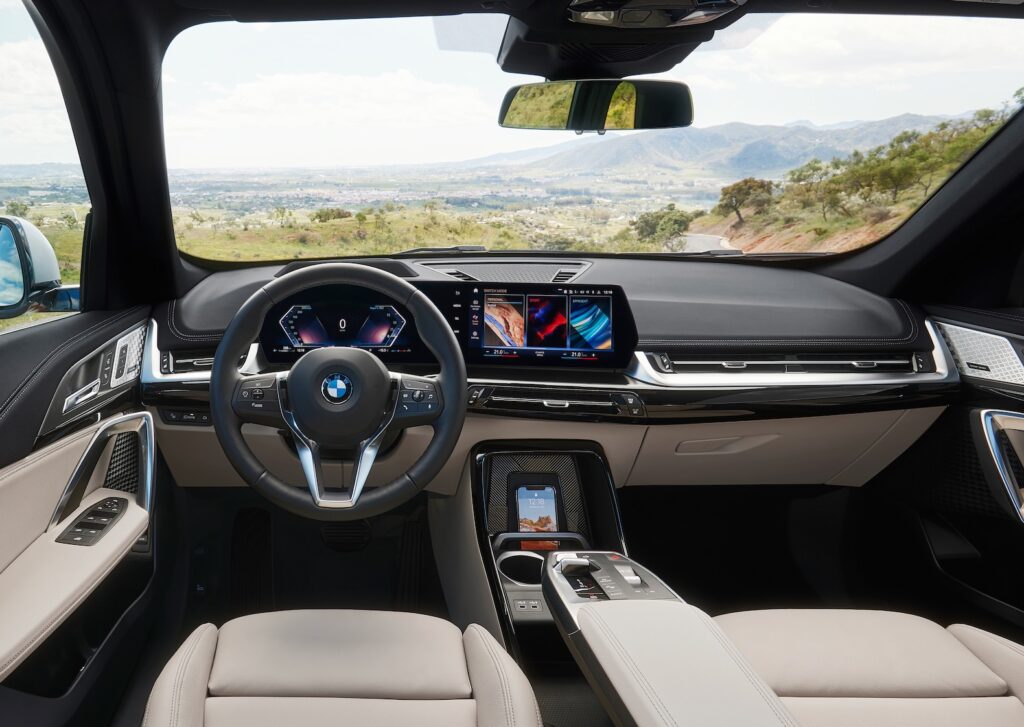 Under the hood, the 2.0-liter turbocharged four-cylinder now has 241 horsepower and 295 pound-feet of torque, and improvement of 13 hp and 37 pound-feet. The four-cylinder is mated to a new seven-speed dual-clutch transmission that replaces the previous eight-speed automatic transmission. The new X1 is slightly quicker with a 0-60 mph time of 6.2 seconds.
The pricing for the 2023 X1 xDrive28i starts at $39,595, including the $995 destination fee. BMW has not announced the pricing for the front-wheel drive X1 sDrive28i.