It's only been two months since Toyota unveiled the 2023 GR Corolla hot hatch and now Toyota has pulled the covers off a new version – the Morizo Edition.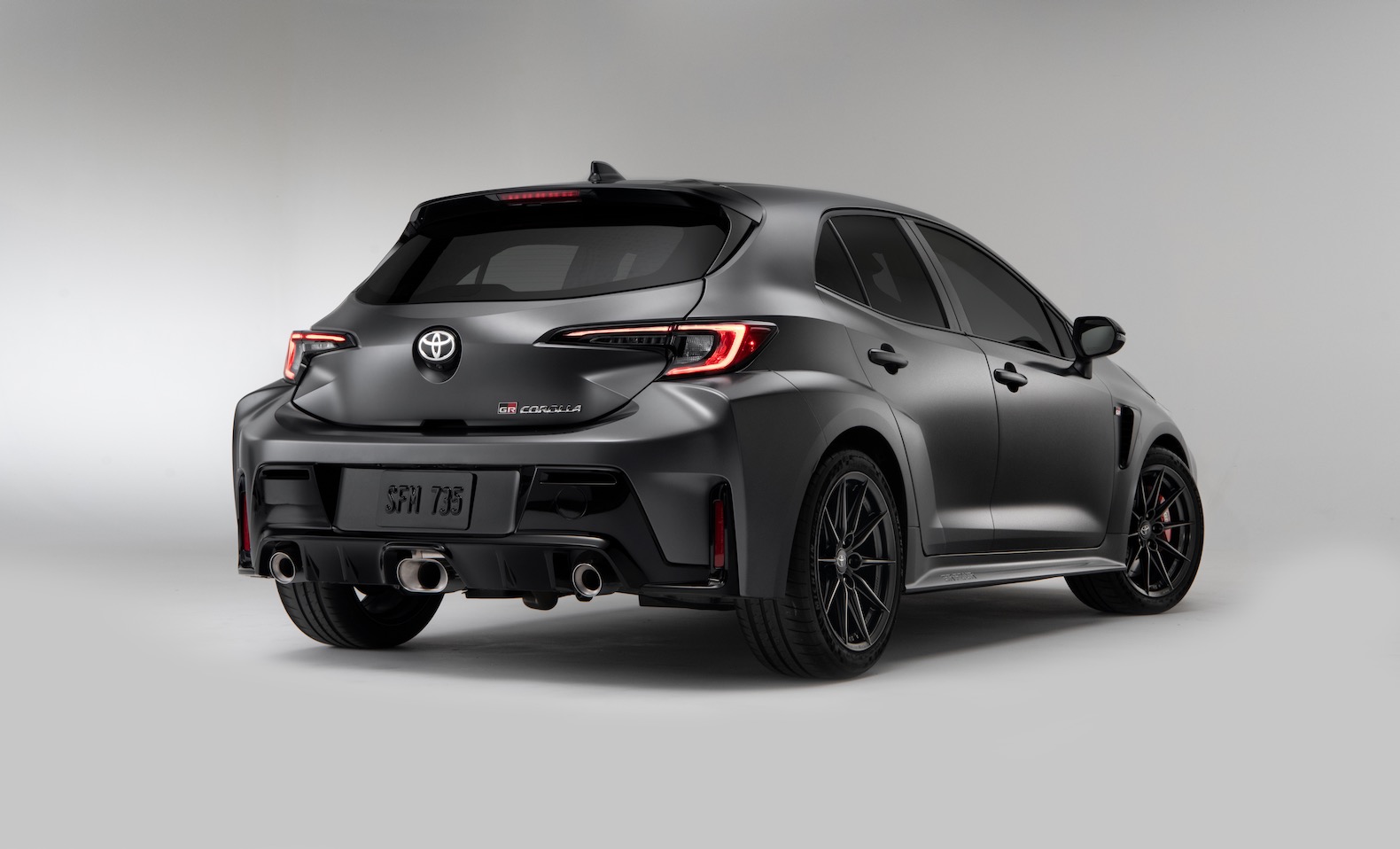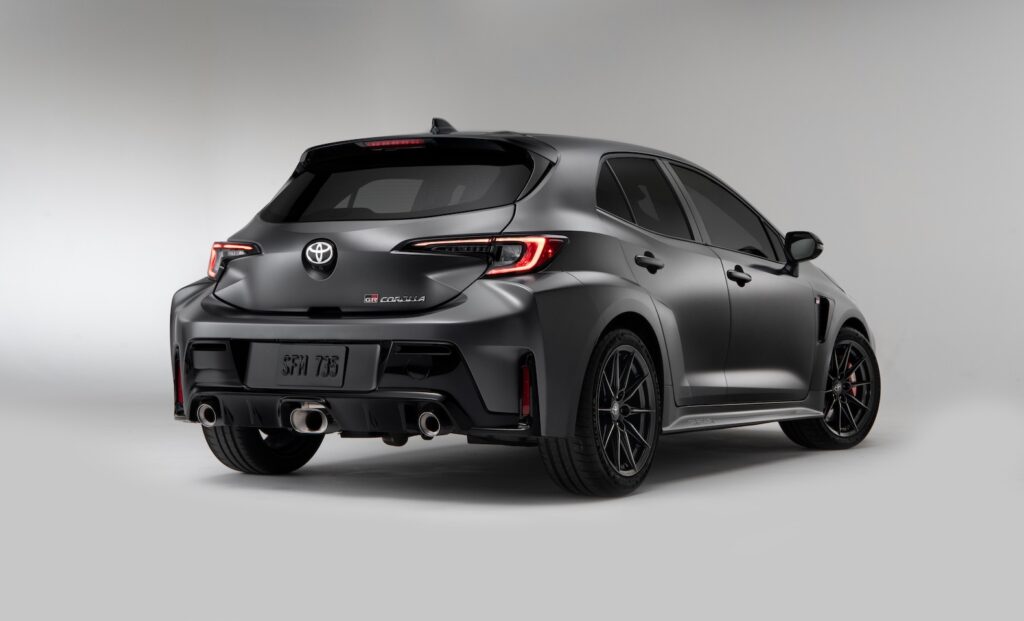 The GR Corolla Morizo Edition is ready for the track and is named named for GR Master Driver and Toyota president Akio Toyoda. Toyota says that the Morizo Edition "was designed to meet specifications desired by Toyoda himself, with tight handling, a high power-to-weight ratio and a highly rigid body."
The Morizo Edition is powered by the same turbocharged 1.6-liter three-cylinder as the other GR Corolla models, but its torque rating has been increased to 295 pound-feet compared to 273 lb-ft. It also gets an exclusive close ratio manual transmission and shorter differential gears.
The Morizo edition comes in at almost 100 pounds lighter than the GR Corolla Circuit Edition model at 3,186 pounds. The weight reduction came from the removal of the rear seats, rear speakers, window regulator, rear wiper and the addition of forged wheels. Yes that means the GR Corolla Morizo edition is a two-seater.
It rides on Michelin Pilot Sport Cup 2 tires and black 18-inch forged alloy wheels. The Morizo edition also gets increased rigidity, with two additional rear strut braces, and its frame has an additional 349 spot welds and over six meters more structural adhesive than a standard Corolla hatch frame.
Inside there are red and black Ultrasuede and leather sport seats with high bolsters and harness holes, an Ultrasuede wrapped steering wheel with red sightline, shift knob and boot and parking brake lever. For structural support, two braces span the rear of the cabin and there's ample space to fit four tires for a track day.
On the outside it gets unique front brake ducts, and the same forged carbon fiber roof, vented bulge hood and GR-Four stamped side rockers as the Circuit Edition.
The GR Corolla Morizo Edition will only be available in two colors: Windchill Pearl and a matte finished Gray.
The 2023 Toyota GR Corolla Morizo Edition will arrive next year.