The all-new 2023 Lexus RX is here. Lexus has unveiled the new SUV, which gets some of the same styling tidbits as the smaller NX, a revamped interior and new powertrains.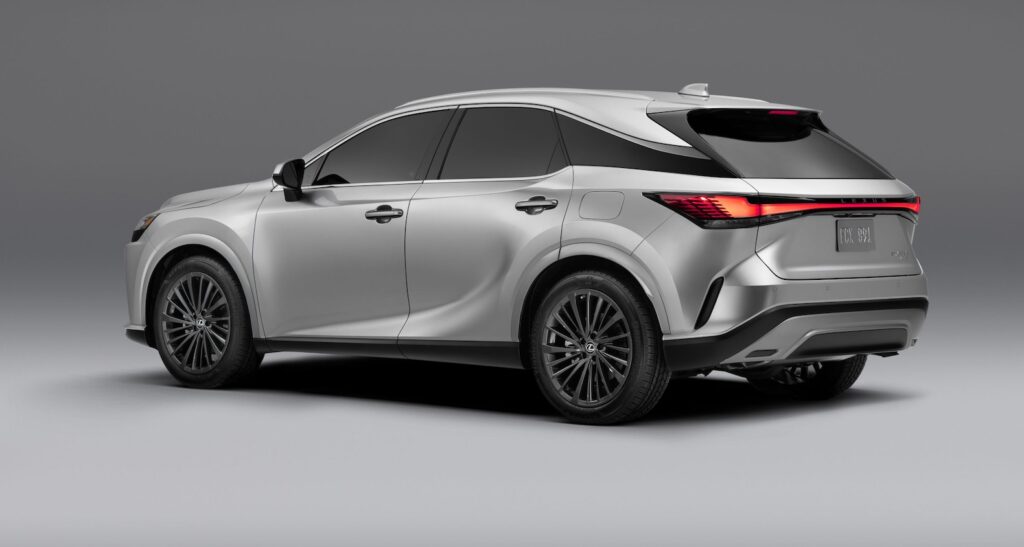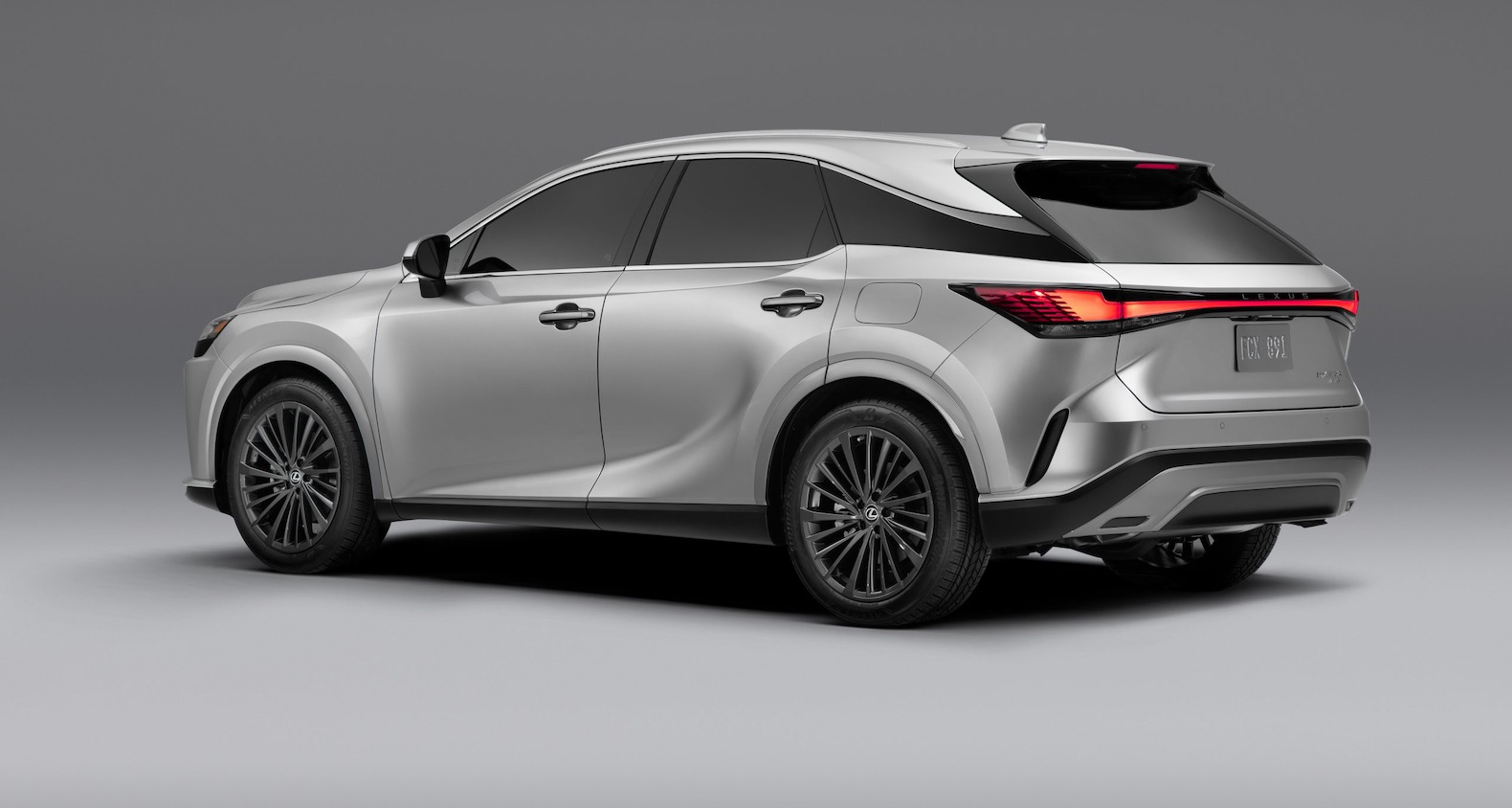 On the outside Lexus says that the 2023 RX builds on the spindle design that it's used for the grille in the past, by expanding the design theme to the entire exterior. At the front there's a new take on the spindle grille, which is flanked by more expressive headlights.
Getting in the new RX is easier thanks to the electric e-Latch system. Once inside you'll notice the available 14-inch touchscreen, which runs the brand's latest infotainment system. A panoramic roof is also available.
The 2023 RX is based on the new GA-K platform, which lowers the center of gravity and also reduces weight. The new RX is 198 pounds lighter than the last generation. It's wheelbase has also been stretched 2.36-inches, while the length of the rear overhang has been reduced by 2.36-inches. The extra length between the wheels provides more rear legroom. Lexus also says that the new RX now offers more cargo space as well. Lastly at the rear there's a new multilink suspension.
The new RX is available with four powertrains, with three of them being electrified. The RX 350 is powered by a turbocharged 2.4-liter four-cylinder that is available with either FWD or AWD. The RX 350h is powered by a hybrid powertrain with a 2.5-liter four-cylinder and all-wheel drive. The RX 450h+ is a new plug-in hybrid version.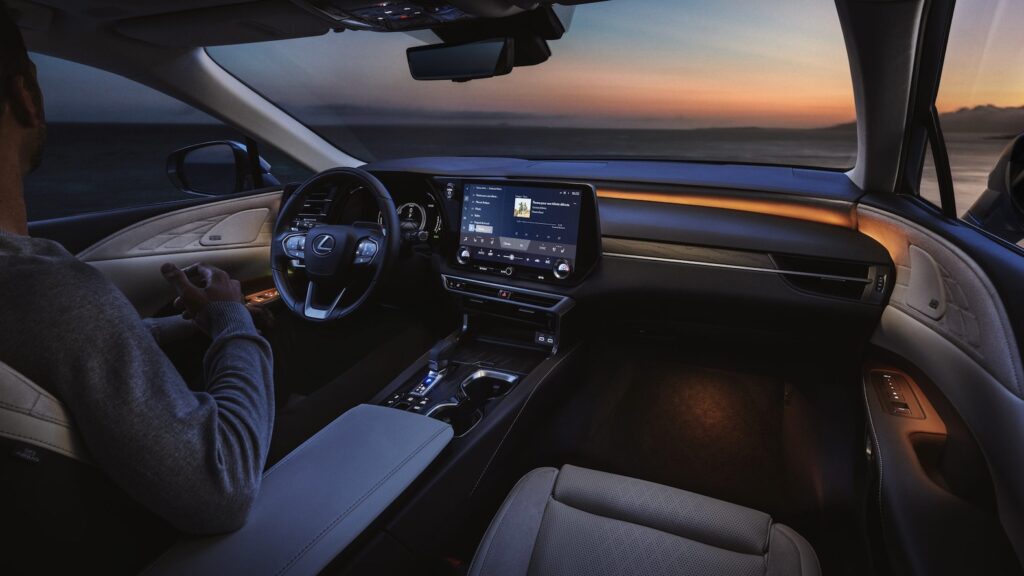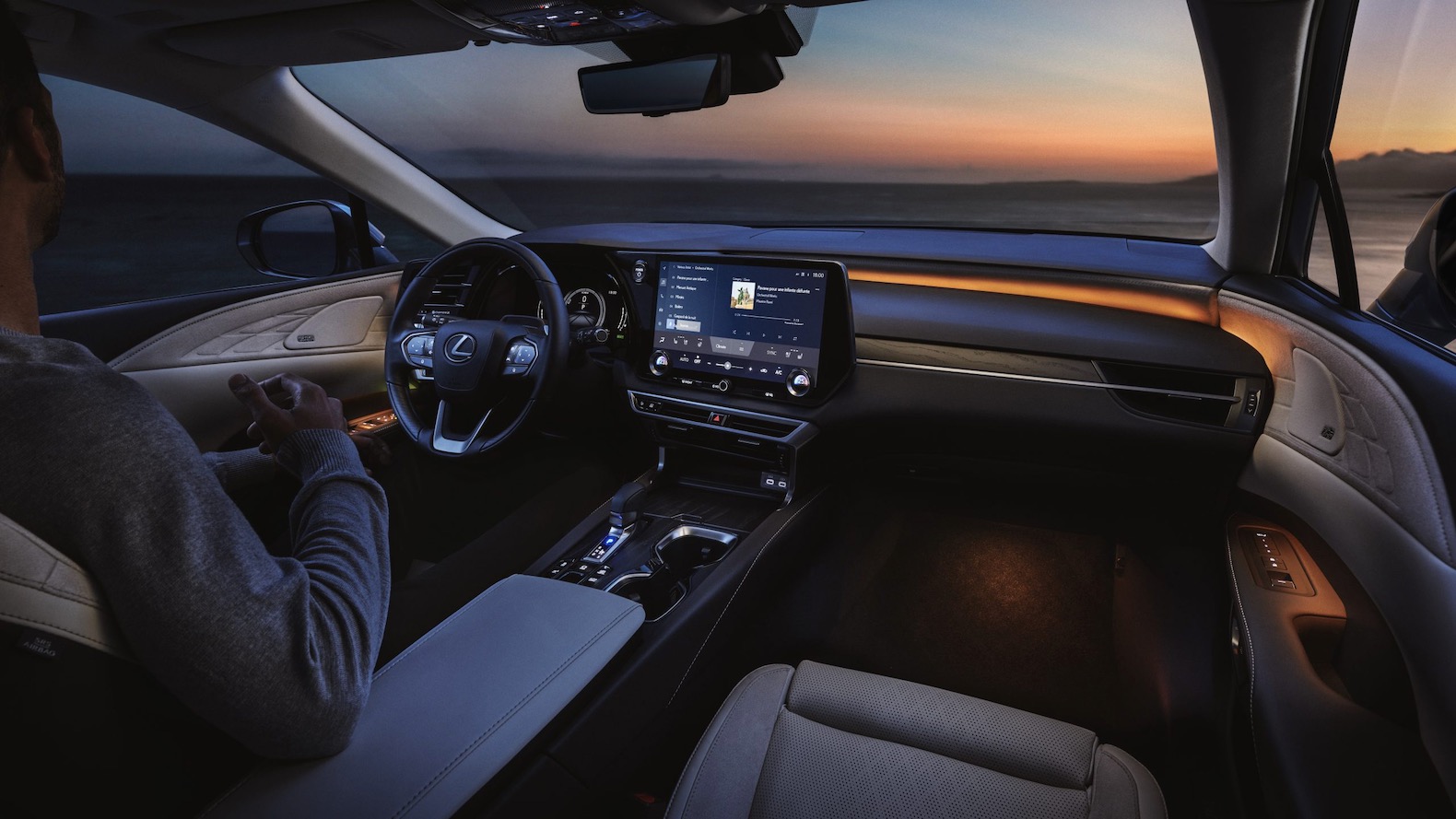 At the top of the lineup, there's the RX 500h F Sport Performance. It's powered by a 2.4-liter turbocharged four-cylinder engine, a six-speed automatic transmission, inverter and an electric motor, with an eAxle rear unit that integrates an electric motor, inverter and reduction gearbox. It also gets the brand's new Direct4 all-wheel drive system. The RX 500h F Sport Performance model stands out with its six-piston brake calipers, mesh grille, unique front bumper and 21-inch aluminum wheels.
On the safety front, the 2023 RX gets the Lexus Safety System+ 3.0, which automatic emergency braking, adaptive cruise control, lane departure alert, and lane keeping assist. The RX is also available with the new Advanced Park system that will make it easier for you to parallel park it.
The 2023 Lexus RX will arrive at the end of 2022.