Subaru has announced the pricing for the 2022 Subaru Crosstrek and Crosstrek Hybrid models. The Crosstrek now starts at $23,570, which is a $200 increase from last year, while the Crosstrek Hybrid gets a $300 increase with a starting price at $36,770, including destination.
There aren't any significant changes to the 2022 Crosstrek. It's available in Base, Premium, Sport and Limited trim levels, while the Crosstrek Hybrid is only available in one trim level.
The Crosstrek Base and Premium trim levels are powered by a 152-hp 2.0-liter 4-cylinder boxer engine that can be mated to either a 6-speed manual transmission or CVT. The CVT models are rated at 28 city / 33 highway / 30 combined MPG. The 6-speed manual models are rated at 22 city / 29 highway / 25 combined MPG.
The 2022 Crosstrek Sport and Limited come standard with a 182 hp 2.5-liter four-cylinder boxer that's mated to a CVT. It's rated at 27 city / 34 highway / 29 combined MPG.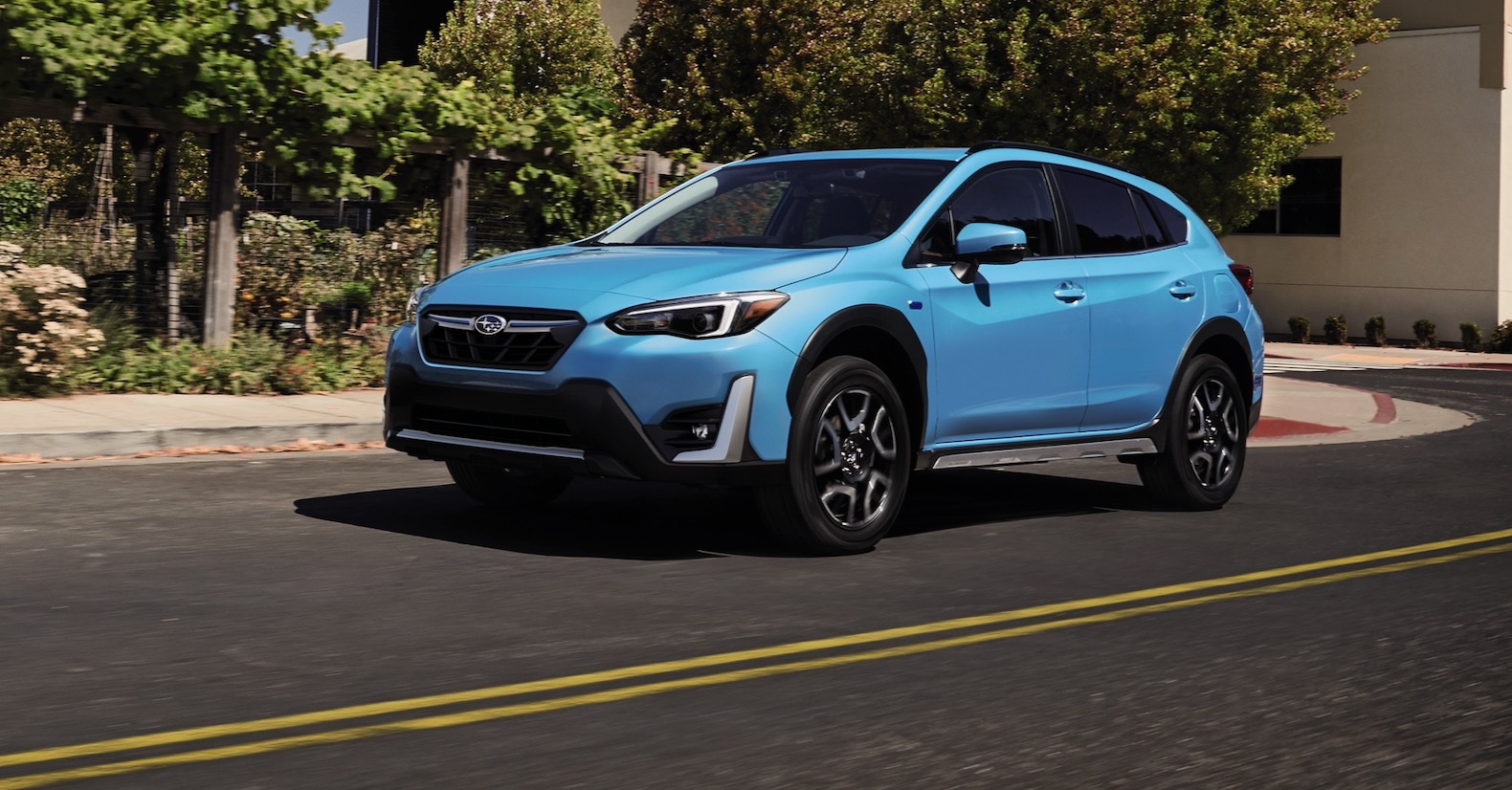 The Crosstrek Hybrid is powered by two electric motors, a 2.0-liter boxer engine and a CVT. The plug-in Crosstrek Hybrid can travel up to 17 miles in electric mode and is rated at 35 mpg/90 MPGe with a 480-mile total range. The Crosstrek Hybrid qualifies for a $4,502 federal tax credit and certain states offer rebates of up to $1,500.