Mazda recently announced that it is expanding its SUV lineup, which will include the new CX-50, CX-70 and CX-90 models. The big news today is that Mazda has officially unveiled the 2023 CX-50, which is positioned above the CX-30 and is a bolder alternative to the CX-5.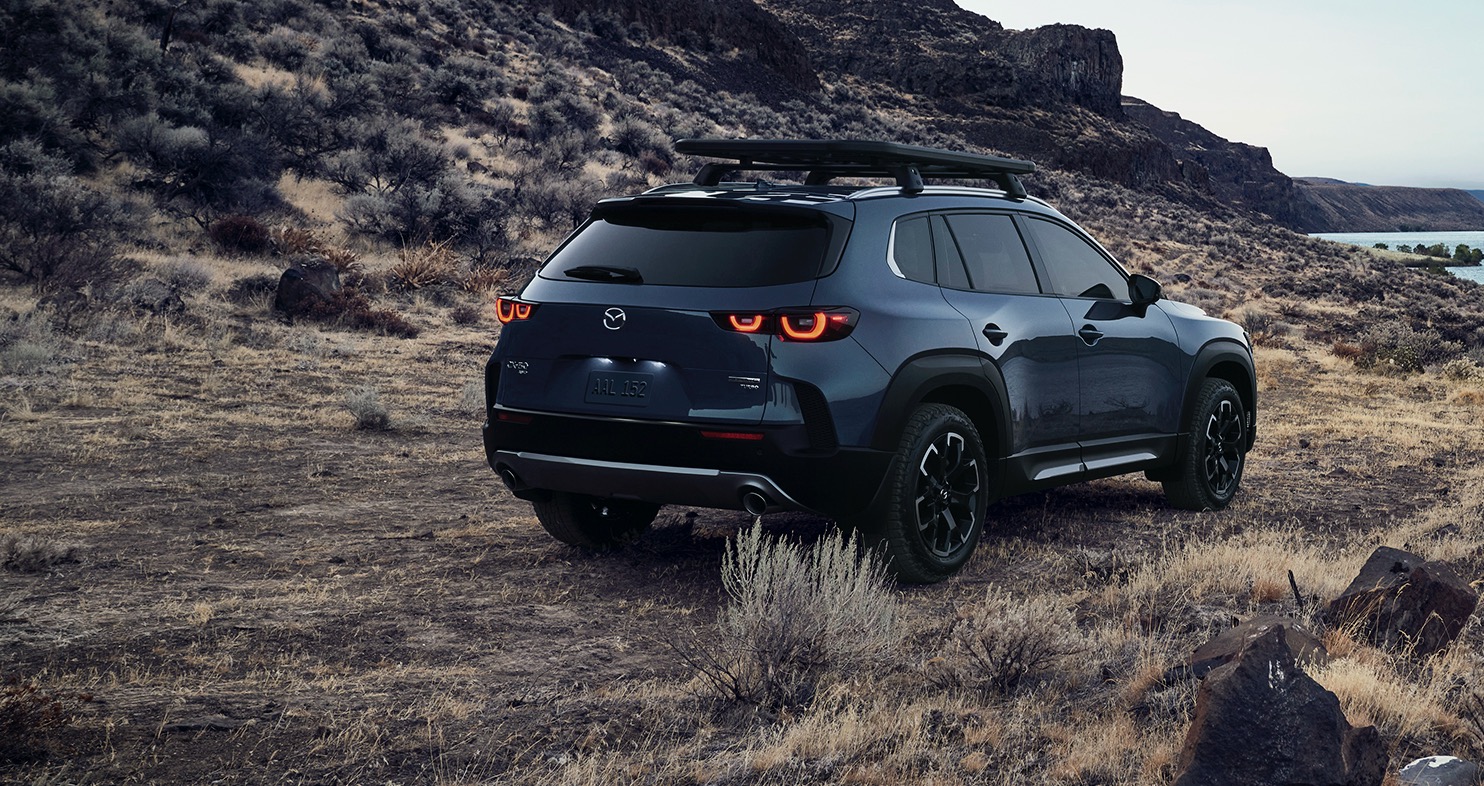 Compared to the similarly sized CX-5, the CX-60 looks more rugged with its big fenders and plastic flares. The available matte black decals on the hood also further the CX-50's rugged theme. Inside the minimalistic interior looks great with its hidden air vents and minimal buttons. There's also a new available interior color called Terracotta.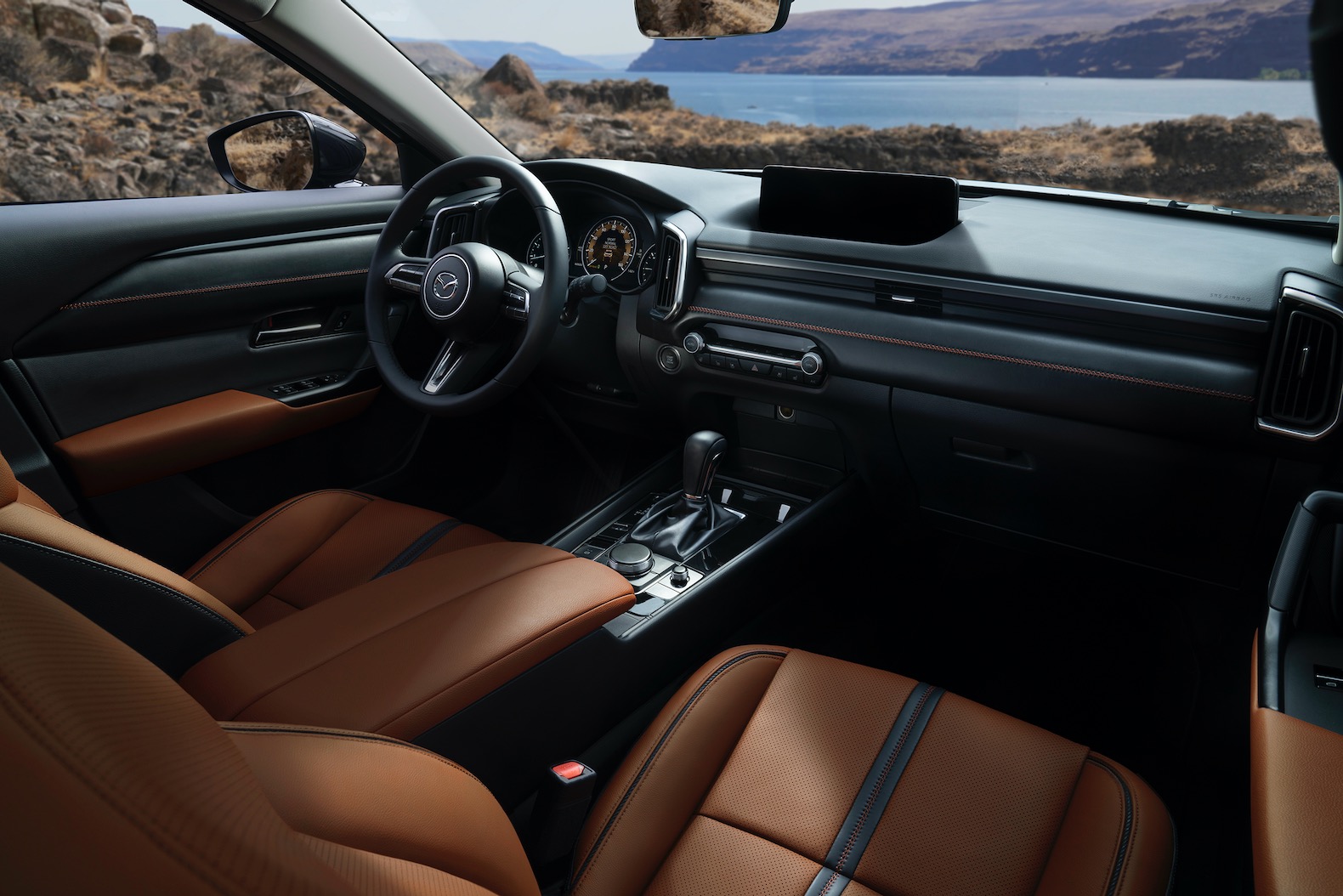 When the Mazda CX-50 arrives next spring, it will launch with same engines as the CX-5, which means a naturally-aspirated 2.5-liter four-cylinder will be standard and a 250-hp turbocharged 2.5-liter will be optional. Both engines are mated to a six-speed automatic transmission and all-wheel drive is standard. A hybrid powertrain is going to eventually be offered as well.
To make it more capable, the CX-50 also features two new drive modes: Towing and Off-Road. It also gets a panoramic sunroof, which is the first Mazda to offer it.
Production of the 2023 Mazda CX-50 will kick off in January at the new Mazda Toyota Manufacturing plant in Huntsville, Alabama.